Game News
Call of Duty Warzone Free And Premium Holiday DLC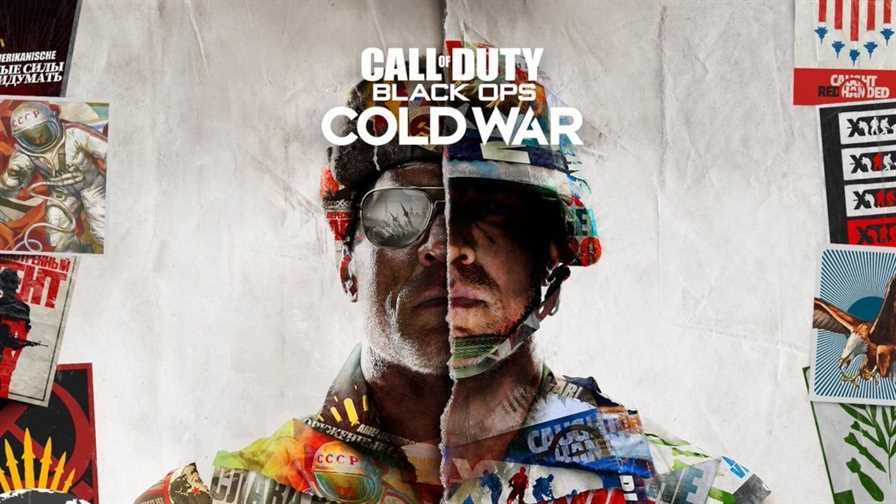 Free and premium holiday packages have been added to Call of Duty Warzone or Cold War, one of the most popular action games today. Packs include various in-game cosmetics, weapon ornaments, emblems, and more.
Video game developer Activision celebrates the holiday with new Christmas-themed packages added to the CoD Warzone or Cold War store. Just like last year, gifts include cosmetics, weapon ornaments, banners, and more. If you are not interested in paid packages, we can say that there is something for you too.
The free package called 'Happy Holidays' includes 'Frozen Chosen' cosmetic for the sniper rifle. Such as 'Winter Assault' calling card, 'Lil'Snowman' and 'Jingle Bell', and an emblem. To get the package, you can log in to Call of Duty: Black Ops Cold War or Warzone, click on 'Multiplayer', and then go to the on-screen notification.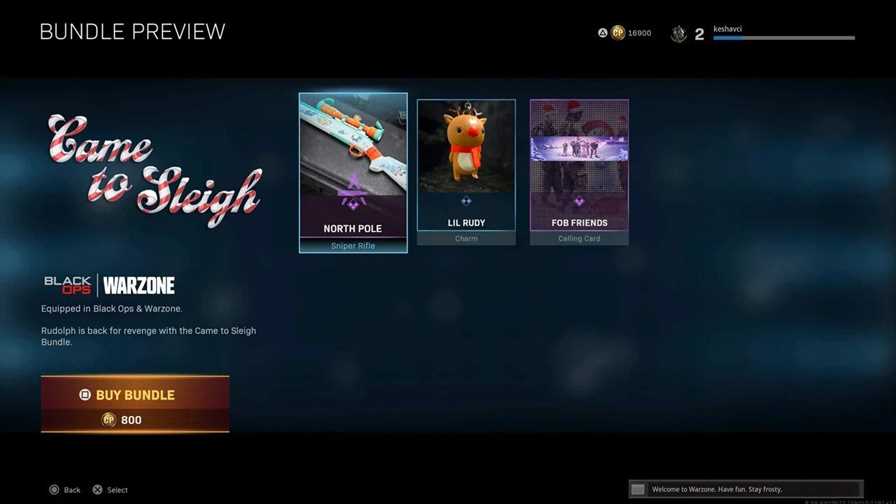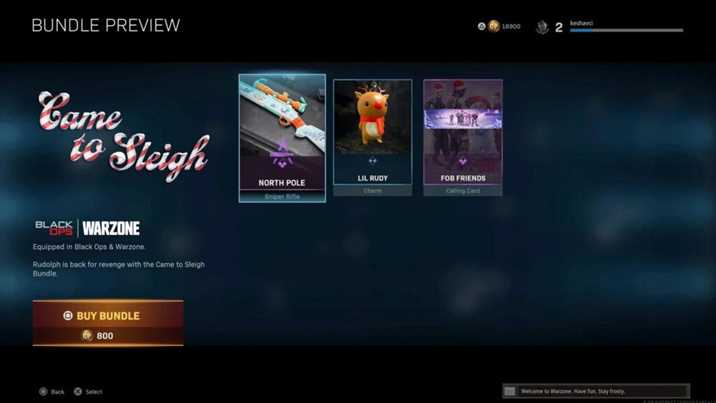 Call of Duty Warzone Premium packages:
As for the premium packages, there are two different packages called 'Mistletoe Meetup' and 'Come to Sleigh'. Besides, they sold for 1400 and 800 CoD points respectively. The more expensive 'Mistletoe Meetup' includes one operator skin, 'White Elephant' weapon skin, 'Ornament' weapon ornament, 'Jingle Hell' emblem, and 2 Battle Pass levels.
On the other hand, the 800 CP 'Come to Sleigh' package includes the 'North Pole' cosmetic for the sniper rifle, 'Lil Rudy' weapon ornament, and 'Fob Friends' calling card. Packs can purchase through Call of Duty: Black Ops Cold War or Warzone stores.
However, not known how long the packs will remain in the game, but it  estimated that they will remove from the game with the new year. So if there is something you like, better be quick.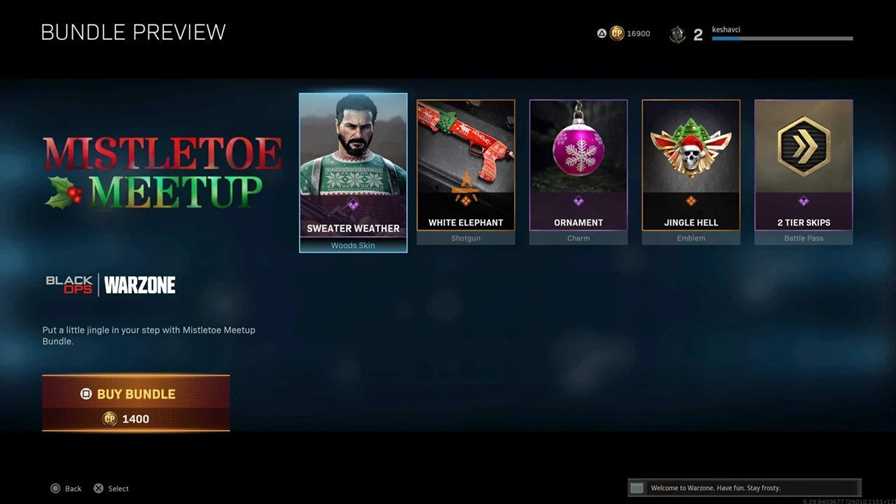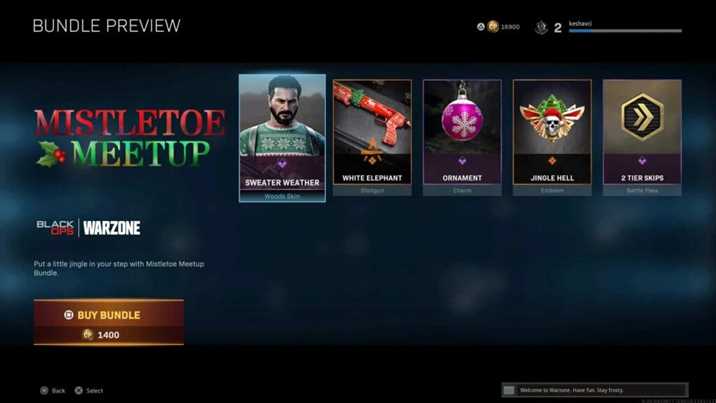 Slay bells are ringing. 💀🔔

The Mistletoe Meetup Bundle is available now for #BlackOpsColdWar and #Warzone in the store. pic.twitter.com/xbAS6zBpvq

— Call of Duty (@CallofDuty) December 24, 2020