Game News
War Thunder releases "Imperial Navy" Content Update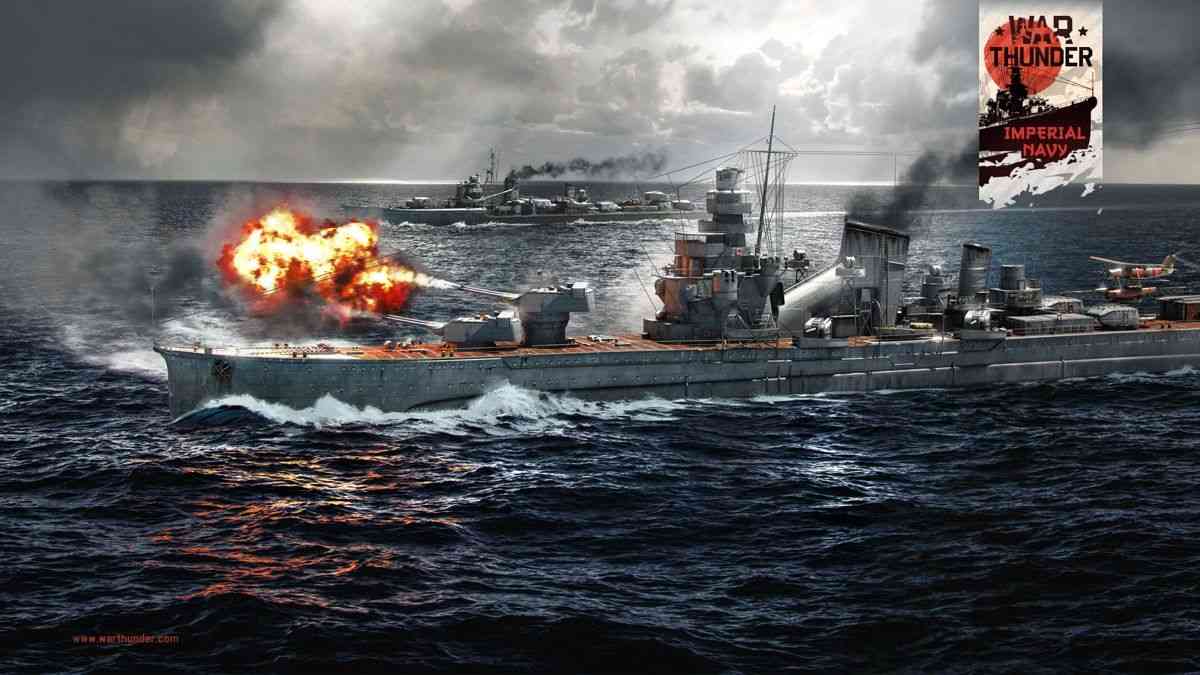 Gaijin Entertainment today announced the release of the "Imperial Navy" Content Update for the free-to-play vehicle combat game War Thunder. It sees the debut of the game's first Japanese navy lineup with 25 different ships ranging from fast escorts like the T1 torpedo boat to the powerful heavy cruiser Furutaka, as well as two playable ships of other nations, 10 tanks, 13 aircraft and one new helicopter in total.
War Thunder releases "Imperial Navy" Content Update
The Heavy Cruiser Furutaka, which is the first heavy cruiser represented in War Thunder, was originally constructed in the 1920s. In-game, it is featured in its late version, after the modernization it received in 1937. This exact variant of the Furutaka took part in the Battle of Savo Island, which was one of the Imperial Japanese Navy's biggest victories. Other interesting Japanese ships include the submarine chaser Karo-Tei Type 2, which was hunting US-American submarines near Okinawa and the Philippines in the final stages of World War II.
Another guest that reaches War Thunder from the Land of the Rising Sun is the AH-1S, the first helicopter of the Japanese Self-Defence Forces available in War Thunder. Just as in real life, it also sports its Anime-style camouflage depicting the character "Wakana Kisarazu*", one of the four cute fictional girls who in 2012 became symbols of the JSDF's Camp Kisarazu. Combat helicopters decorated with pictures of those characters created a huge buzz among media and military fans. They are also featured in the Japanese social game called "Rick G Earth" and have inspired a series of plastic models. Now, thanks to an agreement between Gaijin Entertainment and Zoo Corporation, all War Thunder players can use the official Wakana Kisarazu camouflage as well as the female pilot modelled after this character in-game.