Game News
What's new in Overwatch's new event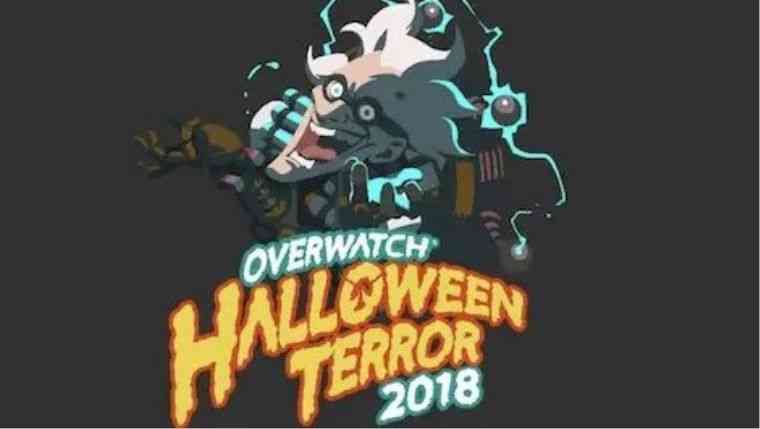 Overwatch's expected Halloween event began. With the event, Halloween Terror, you can play the game mode which was in the game last year with Junkenstein theme. However, players are wondering more about the new content added to the game than this mode.
Overwatch's new event begins
In addition to the new cool costumes, special costumes added to the game last year are also unlocked. The players also want to get Emotes and Victory Poses. If you want to look at the smaller new content added, such as sprays and icons not listed below, you can click here and check them out.
What was added to the game at the Overwatch Halloween Terror 2018 event?
Costumes
– Ghoul (Ana)
– Tombstone (Bastion)
– Demon (Hanzo)
– Undead (McCree)
– Pumpkin (Mei)
– Possessed (Pharah)
– Coldhardt (Reinhardt)
– Immortal (Soldier: 76)
– Vampire (Symmetra)
– Spider (Widowmaker)
– Skullyatta (Zenyatta)
– Corsair (Ana)
– Swamp Monster (Doomfist)
– Dr. Junkenstein (Junkrat)
– Van Helsing (McCree)
– Jiangshi (Mei)
– Banshee (Moira)
– Mercy halloweenterror witch
– Enchanted Armor (Pharah)
– Dracula (Reaper)
– Pumpkin (Reaper)
– Junkenstein's Monster (Roadhog)
– Slasher: 76 (Soldier: 76)
– Bride (Sombra)
– Dragon (Symmetra)
– Viking (Torbjörn)
– Jack-O'-Lantern (Wrecking Ball)
– Totally 80's (Zarya)
– Cultist (Zenyatta)
Emotes
Candy (Ana)
Zombie(Bastion)
Hopping (Mei)
Pumpkin Smash (Reinhardt)
Batter Up (Torbjörn)
Shadow Puppets (Winston)
Victory Poses
R.I.P. (Ana)
R.I.P. (Bastion)
Pumpkin (Brigitte)
Pumpkin (Doomfist)
Pumpkin Selfie (D.Va)
R.I.P. (D.Va)
R.I.P. (Genji)
R.I.P. (Hanzo)
Skewered (Hanzo)
Pumpkin (Junkrat)
R.I.P. (Junkrat)
Pumpkin Control (Lúcio)
R.I.P. (Lúcio)
R.I.P. (McCree)
R.I.P. (Mei)
R.I.P. (Mercy)
Pumpkin (Mercy)
Pumpkin (Moira)
Pumpkin Head (Orisa)
R.I.P. (Pharah)
R.I.P. (Reaper)
R.I.P. (Reinhardt)
R.I.P. (Roadhog)
R.I.P. (Soldier: 76)
Pumpkinette (Sombra)
R.I.P. (Symmetra)
R.I.P. (Torbjörn)
Pumpkin (Tracer)
R.I.P. (Tracer)
R.I.P. (Widowmaker)
R.I.P. (Winston)
Nibbling (Wrecking Ball)
R.I.P. (Zarya)
R.I.P. (Zenyatta)