Game News
A World Betrayed announced for Total War: Three Kingdoms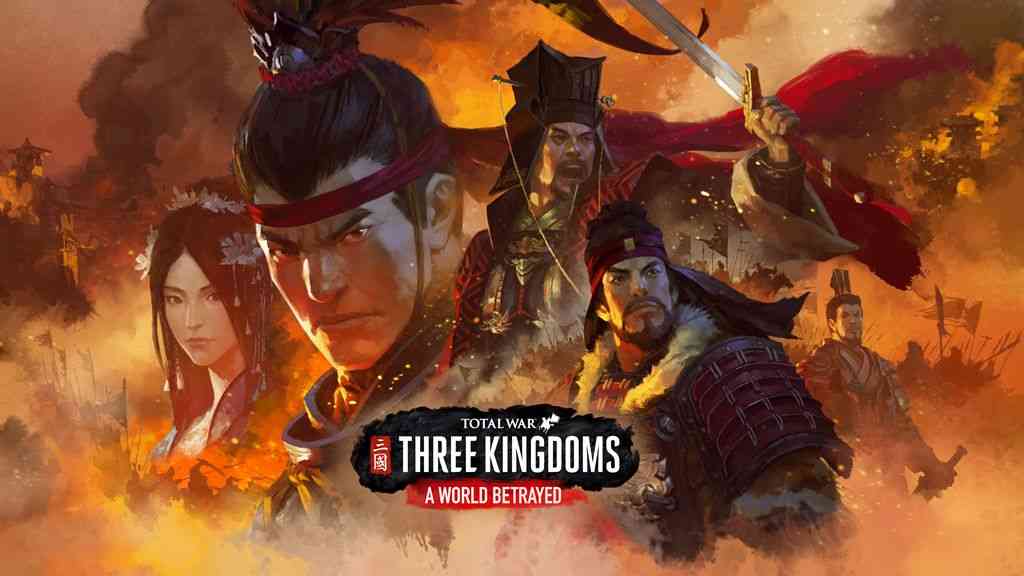 In the north, the tyrant Dong Zhuo has fallen to the blade of his adopted son, Lü Bu: a fierce warrior hellbent on defeating the great heroes of China. In the south, Sun Ce mourns the death of his father, the noble Sun Jian, and pledges his life to continue his father's legacy. The day has come where they must stand alone, the future theirs to take…
A World Betrayed announced for Total War: Three Kingdoms
Out March 19th, A World Betrayed is the new standalone Chapter Pack for Total War: THREE KINGDOMS. Occurring in the immediate aftermath of the devasting 190CE conflict, it sees China's foremost warlords clash as they hasten to fill the power vacuum at the heart of the Han Dynasty.
Total War: Three Kingdoms Game Trailer Video
Forge a new empire with an army headed by two of China's mightiest warriors of the period, the prodigious Lü Bu and the ambitious Sun Ce, each with unique rivalries to settle and lands to conquer. Following them into the fray of battle are new and unique commanders, powerful warriors and eminent statesmen, all ready to back their leader's claim to China!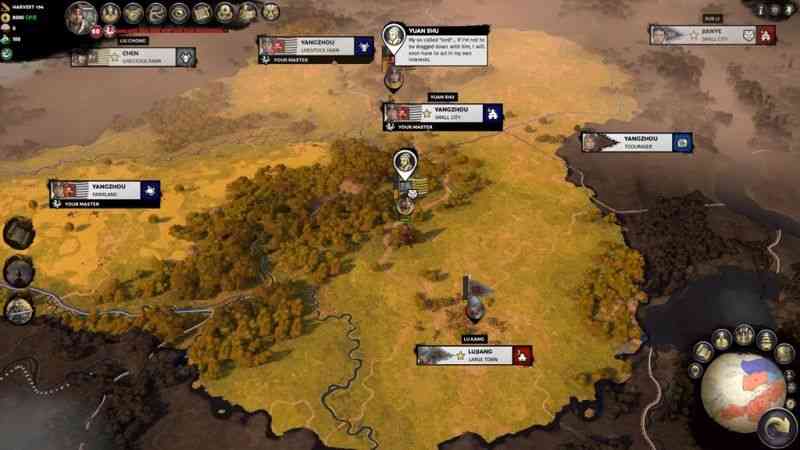 A World Betrayed features:
Two new factions – led by Lü Bu and Sun Ce.
Thirteen playable factions – each with new starting positions, events, and story missions.
New battlefield units – including the Tiger Guard, Flying Riders, and Handmaid Guard.
New characters – featuring Cheng Pu, the Qiao Sisters and more.
The new chapter pack will also include a free content update for all THREE KINGDOMS players.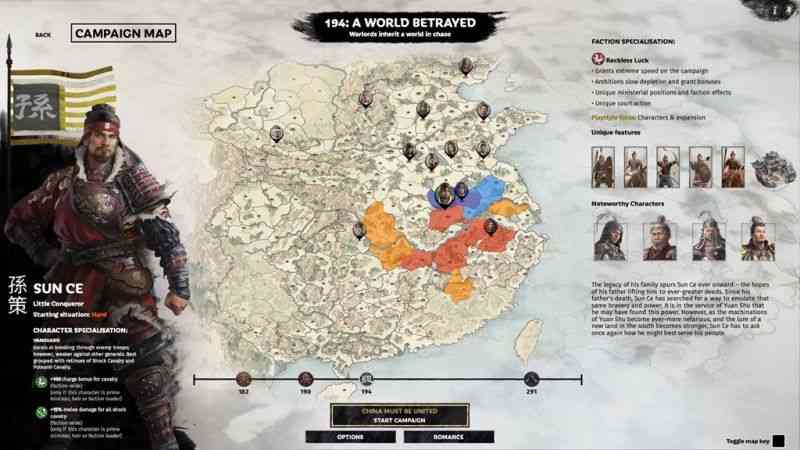 WHO ARE THE PLAYABLE WARLORDS IN A WORLD BETRAYED?
There are two new playable warlords in A World Betrayed:
The free-LC will also add a new playable faction:
Additionally, the following original warlords have new starting positions:
Liu Biao
Yuan Shu
Cao Cao
Zheng Jiang
Liu Bei
Kong Rong
Yuan Shao
Zhang Yan
Ma Teng
Gongsun Zan
WHAT NEW UNITS WILL BE IN A WORLD BETRAYED DLC?
Two new nations led by Lü Bu and Sun Ce
13 playable nations
New unique battlefield units
New nation mechanics
New events and story missions
New legendary characters
New story events
Completely new 194 CE start date
You can read Total War: Three Kingdoms Review from here. Also, you can preorder DLC with a 10% discount from Steam.