Game News
Argos brings the new Gears 5 game to life with a special delivery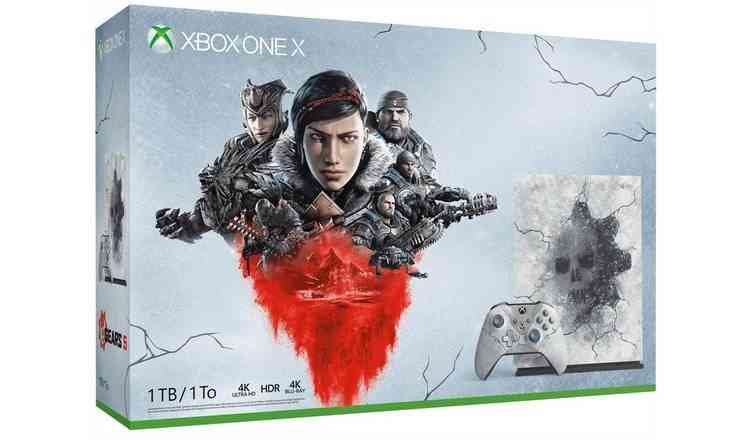 Avid gaming fans have the chance to get the highly-anticipated Gears 5 Xbox game delivered to their door by lead characters Kait Diaz and JD Fenix, thanks to a special service from Argos.
Argos brings the new Gears 5 game to life with a special delivery
Customers who head to https://competitions.argos.co.uk/gears_five_xbox_game_2019_09 between 1st October 2019 and 23:59 on the 3rd October 2019 can enter into the special delivery competition. The golden ticket winner will receive the limited-edition Gears 5 Xbox bundle (£449.99) which includes the game and a Gears-themed Xbox console and controller, delivered by protagonist Kait Diaz and Gears soldier JD Fenix.
Argos has seen huge demand for the latest game in the Gears saga. With five thrilling modes and the deepest campaign yet, Gears 5 is bigger than ever and Argos expects gamers to jump at the chance to get the limited-edition Gears 5 Xbox bundle for free.
Peter Wray, Head of Gaming at Argos, said: "Argos is all about getting you what you want, when and how you want it, so we're delighted to offer a selected number of our customers the ultimate special delivery – one of the most sought-after new games delivered right to their doorstep by the lead characters.
The special delivery brings the hugely popular Gears 5 game to life. Argos is confident gaming fans across the UK will jump at the chance to come face-to-face with Kait Diaz and JD Fenix".
Participants will be chosen at random from all entrants and will be emailed by 23:59 on 03.10.19 to confirm their selection. This special delivery is offered exclusively to participants who receive email confirmation from Argos confirming they have been selected to redeem the prize. This offer is only available for home delivery, not collection instore. Only customers who receive the email confirming they have won the prize will receive the special delivery. Gears 5 and Gears 5 Xbox bundle is available now to order from Argos.