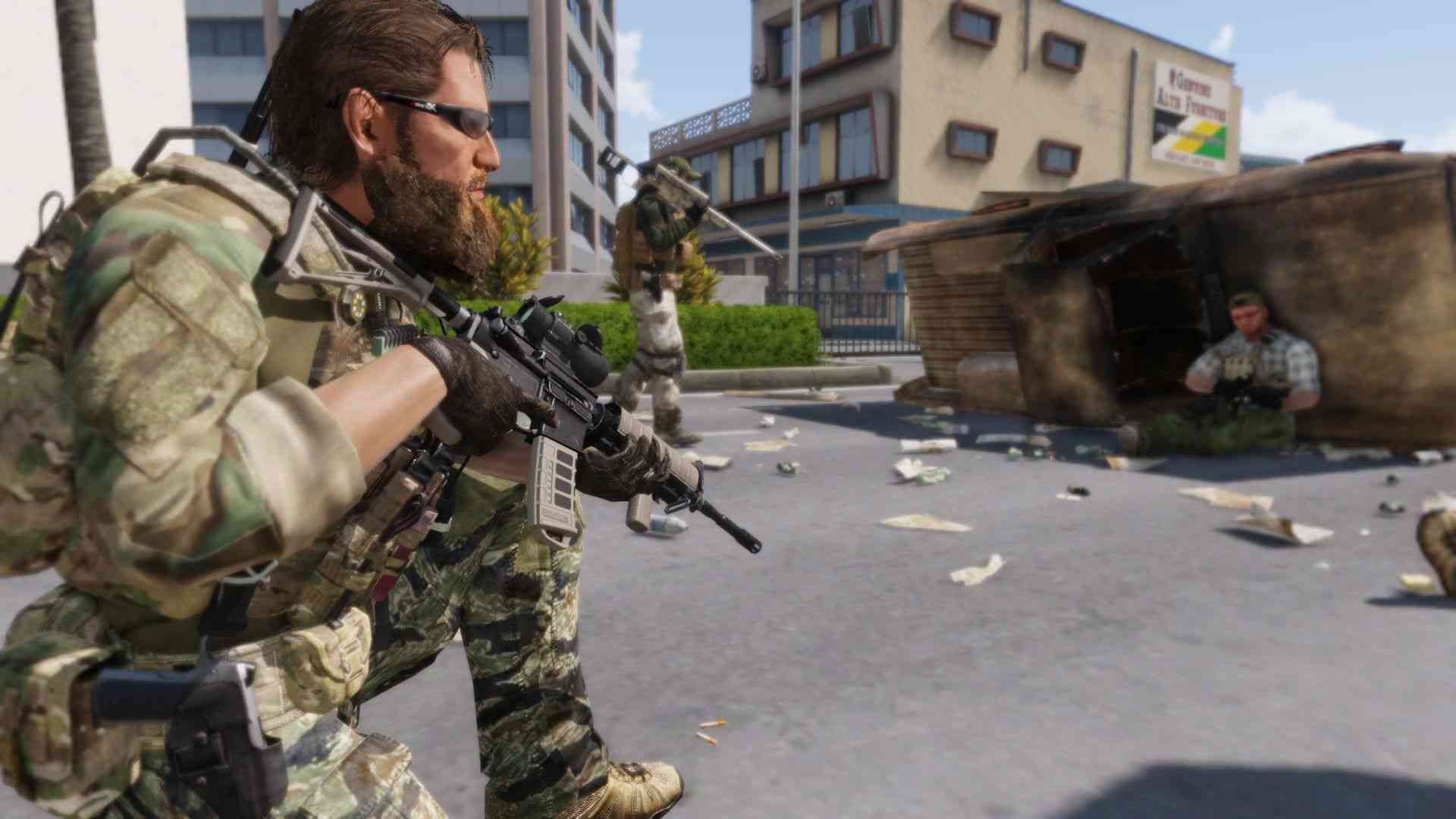 This Thursday February 14 until Monday February 18 (starting and ending at 19:00 CET/18:00 GMT/10:00 PST), players from all over the world will be able to get some action with the Arma 3 Free Weekend on Steam. Additionally, Arma 3 and all Arma 3 DLC packs (including the Arma Apex expansion) will be on sale with discounts ranging from 20-66% for the duration of the Free Weekend.
Arma 3 Free
The Free Weekend gives Steam users access to the entire Arma 3 base game plus the Arma 3 Apex expansion content. This includes 50+ weapons, 30+ vehicles, 4 massive terrains with a combined landmass of 450 km2, a singleplayer and co-op campaign, individual showcase scenarios, a tutorial prologue campaign, training courses, a variety of multiplayer game modes (including the recently introduced Warlords mode), and the powerful 3D Scenario Editor. Free Weekend participants will be able to carry over all of their save games and Steam Achievements when they decide to purchase the game.
Besides the official game content, players can also make use of the wealth of free community-made content, including the 55,000+ items shared on the Arma 3 Steam Workshop. These items contain additional weapons, vehicles, gear, terrains, missions, multiplayer game modes, and much more. Some of the most popular Workshop items of all-time include the RHS Russian Armed Forces and United States Armed Forces add-on packs, the Halo-inspired Operation: TREBUCHET total conversion, the CUP ports of terrains from previous Arma games, and the original PLAYERUNKNOWN's Battle Royale.
Since its initial version 1.0 release in 2013, Arma 3 has received more than 70 free platform updates – introducing new core gameplay mechanics, assets and playable content, as well as tons of other improvements and bug fixes. It is currently one of the best reviewed tactical shooter games on Steam with 89% of its 75,000+user reviews being positive, and so far the Arma 3 community has welcomed over 4,500,000 players. Together, Arma 3 users have played the game for a total of 650+ million hours, and the average playtime per Arma 3 user is more than 150 hours.