Game News
Assetto Corsa Competizione set for May 29 Launch on Steam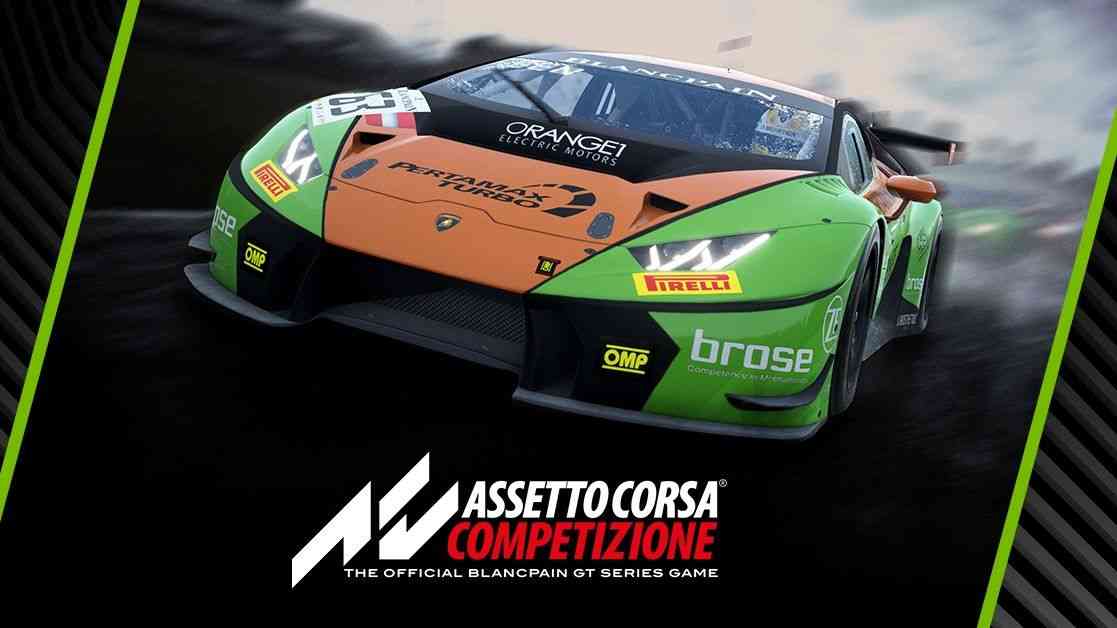 Assetto Corsa Competizione, the official Blancpain GT Series game, developed by KUNOS Simulazioni and published by 505 Games will leave Steam Early Access on May 29, 2019 for £34,99 The companies made the announcement during a press conference today at Monza Circuit, in conjunction with the start of the first round of SRO E-Sport GT Series; the new e-sport championship born from the partnership between Kunos Simulazioni and SRO, with the support of Pirelli and AK Informatica.
Assetto Corsa Competizione Release Date
Assetto Corsa Competizione will allow players to experience the real atmosphere of the FIA GT3 homologated championship, including official drivers, teams, cars and circuits, reproduced in-game with the highest level of accuracy. Developed using Unreal Engine 4 to ensure a visual treat, Assetto Corsa Competizione sets a new standard in driving realism and immersion, including the introduction of variable weather conditions and night races to influence challenge and racing strategies.
Virtual drivers will experience a simulation of the Blancpain GT Series by taking the wheel of one of the game's featured luxury motorcars including Ferraris, Lamborghinis and Aston Martins, or choose from a number of other prestigious GT racing cars, all replicated with an outstanding level of detail. Using LaserScan technology, every official circuit has been recreated with precision with the utmost accuracy, a level of detail appreciated by the real-life drivers of Blancpain GT Series who actively took part in the development process and use Assetto Corsa Competizione to train before the actual races.
The final version of Assetto Corsa Competizione will include the following key features:
MULTIPLAYER AND SINGLEPLAYER MODES

: Assetto Corsa Competizione will have an advanced ranking system which will evaluate both individual performance and drivig behavior, rewarding the most virtuous drivers and promoting fair play in online competitions. The effective matchmaking function will make sure that users can compete with opponents of similar skill level and easily find online races to join, while the leaderboards will allow the players to compare single-lap performance with drivers from all around the world with the same car, circuit and weather conditions. Career, Championship and Free Play modes will offer a complete and customizable gaming experience, suitable for players of every skill level.
CHAMPIONSHIP AND CAREER MODES:

Assetto Corsa Competizione

will include a brand-new Career Mode designed in collaboration with Lamborghini Squadra Corse and official driver Mirko Bortolotti – Blancpain GT Series champion 2017 – whowill introduce players to the first driving tests, giving them precious suggestions to start their adventure in the Blancpain GT Series. This mode will allow users to create their own racing team to take on all driving tests and racing weekends with an astonishing level of realism and with the main objective of any professional driver: to win. Championship mode will allow to virtually reproduce the Blancpain GT Series Season in the shoes of one of the official drivers.
REALISTIC WEATHER CONDITIONS:

Assetto Corsa Competizione

will include competitions of different durations – from Sprint 60' races to the famous Spa 24H Endurance race – which will give to players the chance to experience variable weather conditions during the whole race, influencing the track's visibility and car handling. The possibility to set different weather conditions will help creae races that are always different, with outcomes that are never given for granted.
THE MOST ACCURATE CIRCUITS:

Thanks to LaserScan technology, every official circuit is recreated with the utmost accuracy: All curbs and details perfectly replicate their real counterparts, granting a gaming experience as faithful to reality as possible.

ADVANCED VISUAL AND AUDIO EFFECTS:

Unreal Engine 4 will guarantee photorealistic rendering and an accurate representation of scenarios, car materials and weather conditions. Thanks to the multi-channel audio sampling of real GT cars, the game conveys captivating and immersive acoustic surroundings and realistic environmental effects.