Battlefield V is free on the Prime Gaming service on Amazon. Players will be able to get their hands on the game for a limited time.
Battlefield V is free for the Prime members
As the majority of the gaming community knew, Battlefield 1 was free on the Prime Gaming service of Amazon. From what it looks like, Amazon has no intention of stopping right now. Because as of today, August 2, Battlefield V is Free on Prime Gaming. Yes, you heard it right, all you need is an Amazon account with Prime membership. After that, you are good to go!
Battlefield V is free but how can I grab it you may ask. It is pretty easy actually. You just need to click here to visit the respective loot page. After that, you will see a code that is only redeemable on Origin. Just redeem the code there and the game will be yours forever. In case you didn't know, the game is all about the classic WW2 era. If you are a fan just like me, you should be happy with it.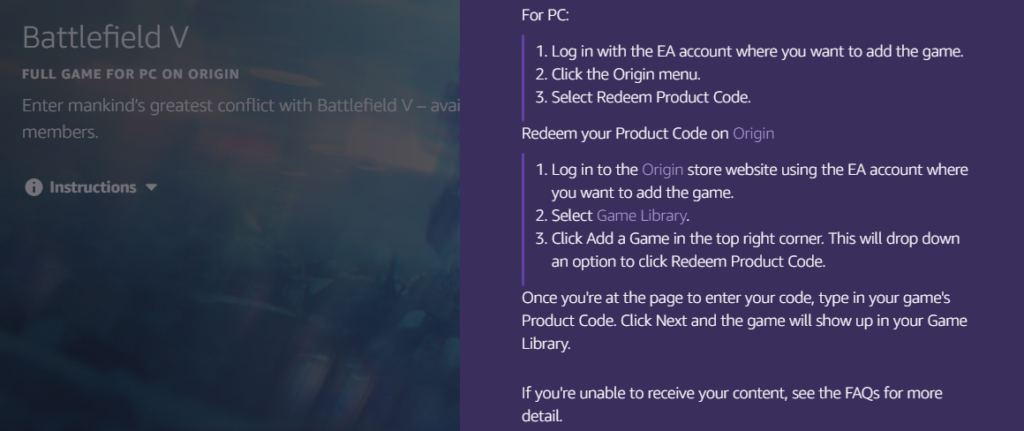 Here is a description of Battlefield V:
Battlefield V is a first-person shooter video game developed by DICE and published by Electronic Arts. Battlefield V is the sixteenth installment in the Battlefield series. It was released worldwide for Microsoft Windows, PlayStation 4, and Xbox One on November 20, 2018. Those who pre-ordered the Deluxe Edition of the game were granted early access to the game on November 15, 2018, and Origin Access Premium subscribers on PC received access to the game on November 9, 2018. The game is based on World War II and is a thematic continuation of its World War I based precursor Battlefield 1.
While Battlefield V was not as successful as Battlefield 1, it is still commonly played. You can play it too while waiting for Battlefield 2042. Have fun and enjoy!