Game News
Black Ops Cold War Beta: How To Play?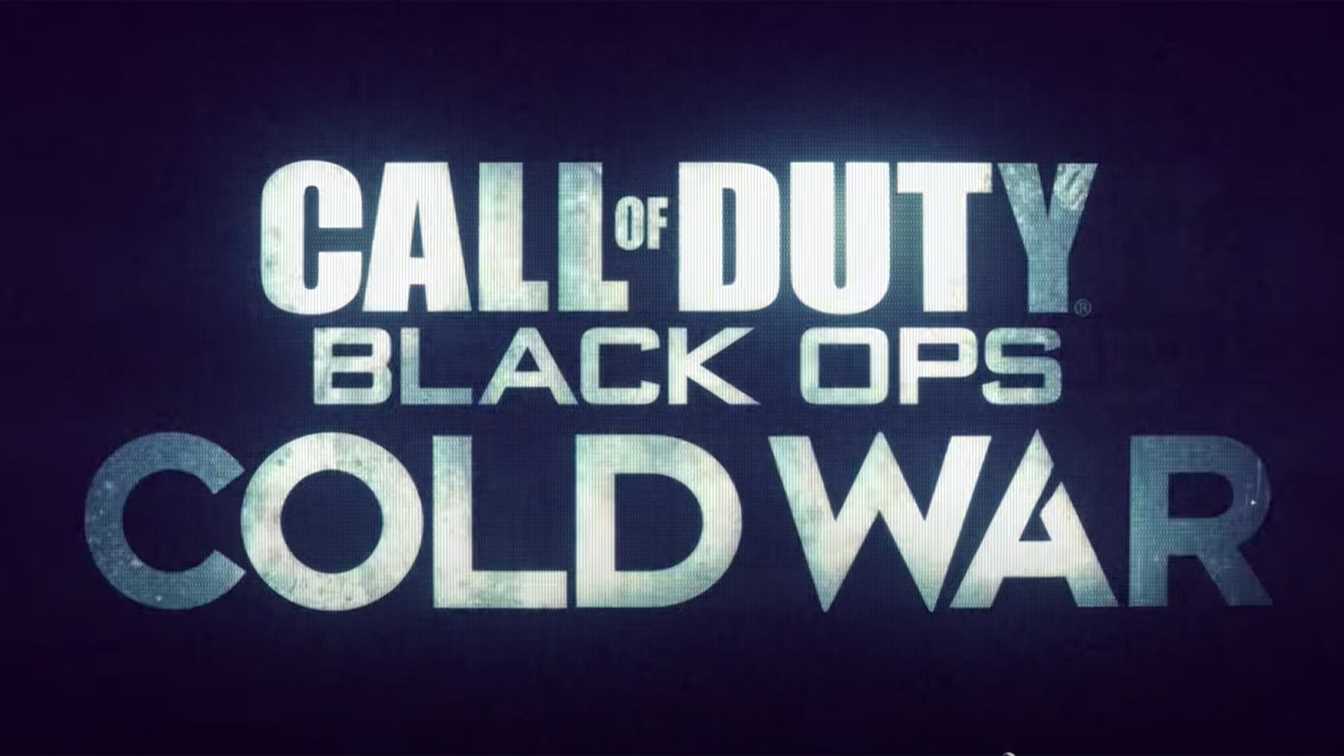 Call of Duty: Black Ops Cold War will now release its open multiplayer beta to players in October, following alpha testing in September. It will come to PS4 after a few weeks before it launches on other platforms. In this news, we've put together everything you need to know about how to access the beta test, start dates depending on your platform, how to get early access to beta testing by pre-ordering Call of Duty: Cold War, and more.
We have shared the release trailer with you before in our news. Call of Duty: Cold War beta will be released in October. However, depending on the platform and some other criteria, you may be able to play Black Ops Cold War earlier than on other platforms.
Black Ops Cold War Open Beta Start Dates
It is obvious that the beta test to be launched will require pre-order. Also, Activision has announced that it will be two weekends for Black Ops Cold War beta testing. Each beta test will take 5 days. The first beta test will be available on the PS4 platform. The second Cold War beta test will include PS4, Xbox One, and PC and support cross-play.
Black Ops Cold War Alpha Start Dates
Prior to the launch of closed beta tests, there is currently an alpha test running until September 20 on PS4. Also, Alpha testing includes several different modes that you would expect from the Cold War. Team Deathmatch, Kill Confirmed, and Domination will all be available in this test, as will the enormous Combined Arms: Domination mode.
Alpha weekend dates (PS4 only)
Beta weekend 1 dates (PS4 only)
October 8-12
Early access (PS4 / PS5 preorders): October 8-9
Open access: October 10-12
Beta weekend 2 dates (PS4, Xbox One, PC – cross-play enabled)
October 15-19
Early access (Xbox One / Series X / PC preorders, all PS4 owners):
October 15-16
Open access: October 17-19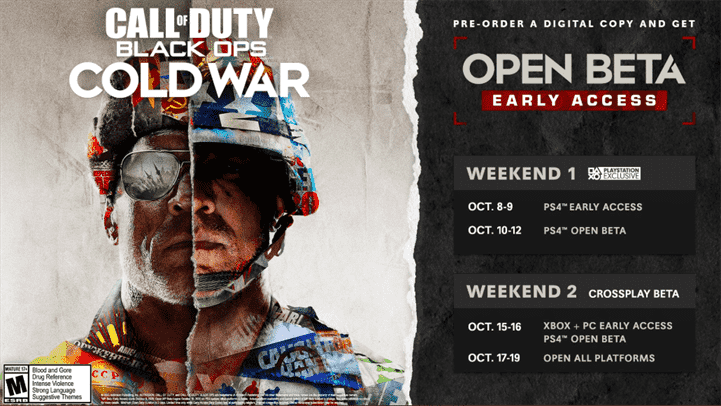 How To Gain Beta Access
You can guarantee beta access by preordering Call of Duty: Black Ops Cold War. Activision also distributed beta code gifts to the audience of the Call of the Duty League tournament. This event has already ended, but giveaway deals still continue on Call of Duty's various social media channels. Treyarch is currently inviting fans to join the Discord server. You can also check out Instagram Stories for a chance to get a beta code.
Black Ops Cold War Beta Platforms
The full game will also release first on PS4. Call of Duty: Cold War beta will be available on PC, PS4, and Xbox One. Additionally, the full game will be released on PlayStation 5 and Xbox Series X. The game will cost $ 70 in both physical and digital versions and next-generation systems.