Game News
City Patrol: Police release date revealed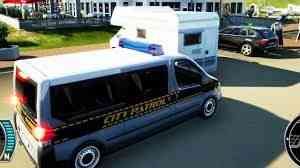 City Patrol Police is racing towards the end of the Early Access Phase! After more than half a year of Early Access, many new ideas and valuable input from the community have been implemented to the game, it is now time to open the gates and offer the fast-paced action simulation as a full release to the players.
City Patrol: Police release date
"City Patrol was a very exciting project which offered many challenges to us. Thanks to the intensive Early Access Phase, we succeeded in designing the game together with the community in such a way that fans of both genres – racing and simulation – will enjoy it," explains Bernhard Kasch, Producer Toplitz Productions.
For the Austrian publisher Toplitz Productions it is important to fulfil the wishes of the community. City Patrol – Police is the first multi-platform title from Toplitz Productions based on the popular and high-quality Unreal 4 Engine. Starting with the release of the PC version now, the young publishing house will also launch City Patrol: Police at a fair price in the international console market around spring 2019.