Game News
Co-op Railway Builder 'Unrailed!' Launching 9th Sept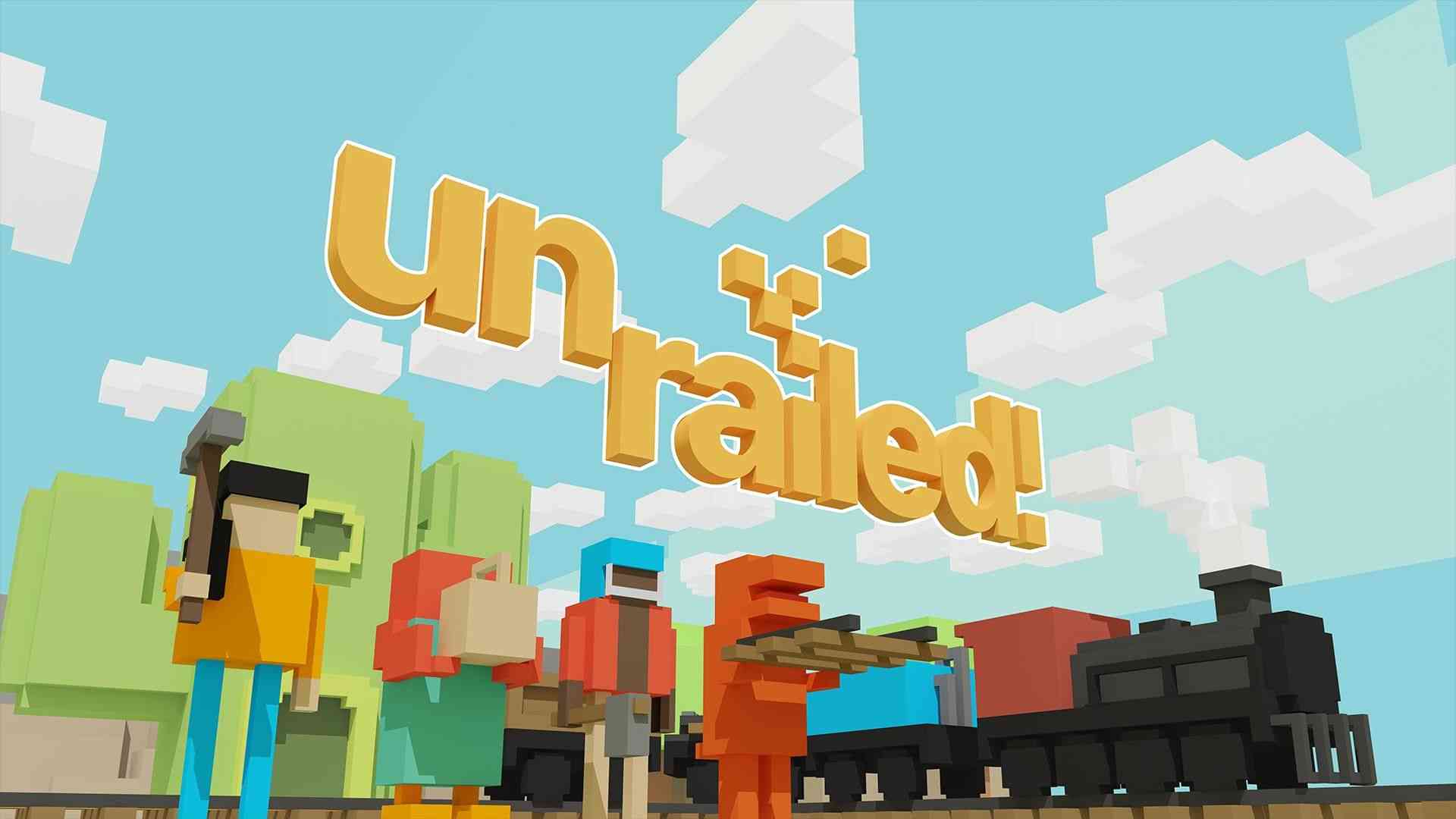 Publisher Daedalic Entertainment and Swiss indie game studio Indoor Astronaut are delighted to announce the railroad-building game Unrailed! will go live via Steam Early Access on Sept. 9, 2019. Procedurally generated landscapes, weird inhabitants and hostile terrain: Unrailed! is all about getting an unstoppable train safely to the station through a variety of maps featuring local and online co-op as well as competitive online multiplayer.
Co-op Railway Builder 'Unrailed!' Launching 9th Sept
Unrailed! GamePlay Video
Players can also join the new Unrailed! closed beta, going on August 8th until launch on Sept. 9.
Unrailed! demands coordination and communication. Plan ahead, decide on your roles, and don't stand in each other's way, because this train simply will not stop for anything! Make room for tracks by cutting down obstacles from your path, gather resources to build the best possible route between environmental hazards, upgrade your train with new wagons, and fend off weird creatures trying to interfere. For an even greater challenge, keep your train on the tracks for as long as possible across multiple difficulty settings in Endless mode, where just one misstep can end your long journey. Or take on PvP mode, in which two teams of two players each compete against one another to bring their train to the station first.
Unrailed! Key Features:
Unstoppable train action with procedurally generated worlds offers immense replay value.
Lots of landscapes, inhabitants, quests and crafting elements to discover.
Endless mode offers unlimited new challenges with a variety of difficulty settings and wagon upgrades.
Co-op Multiplayer: Play online or locally with co-op for up to four players.
Competitive Multiplayer: Lays tracks in teams of two against real human opponents — who will bring their train to the station first?