Game News
Codemasters Collection 1 Cartridge is Coming to Evercade
Good news for retro game lovers! Because Codemasters Collection 1 Cartridge is coming to Evercade in 2021. Featuring some great titles.
The Codemasters Collection 1 contains 17 games
With more than 30 years of experience, Codemasters is one of the oldest developers in the UK. now, they are coming back with their best titles of all time with the Codemasters Collection 1. Moreover, the cartridge features some of the most renowned titles in British gaming history including Sensible Soccer, Cannon Fodder, Linus Spacehead and an unreleased title Tennis All-Stars.
One of the finest sports games of the era, Sensible Soccer, will also be available on the Evercade handheld console. Also, the cart will retail for £14.99/€17.99/$19.99 and be available from the middle of 2021. Also, Tennis All-Stars was developed in the early 1990s by Codemasters and went on to become Pete Sampras Tennis. This previously unreleased version will be available for the first time on the Evercade Codemasters Collection 1. Full game list of the cartridge is just below: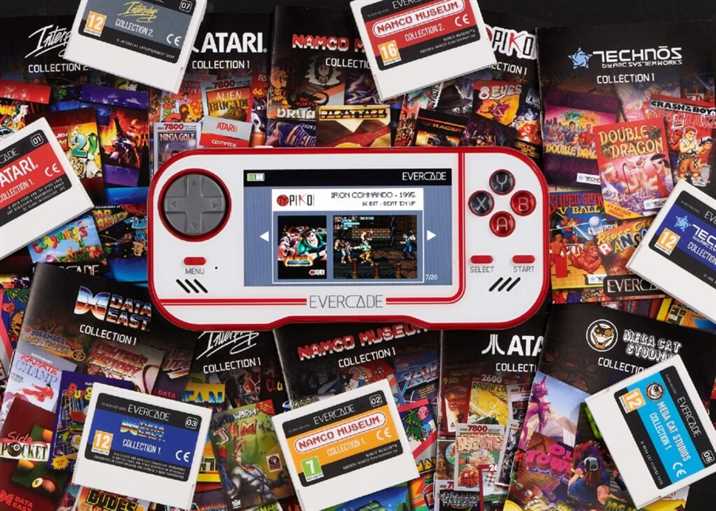 Sensible Soccer – International Edition
Cannon Fodder
Big Nose Freaks Out
Tennis All-Stars
Mega-Lo-Mania
Big Nose the Caveman
Cosmic Spacehead
Psycho Pinball
Bee 52
MiG 29 – Soviet Fighter
The Ultimate Stuntman
Super Skidmarks
Boomerang Kid
Linus Spacehead
CJ's Elephant Antics
F-16 Renegade
Stunt Buggies
Blaze Entertainment is the creator of Evercade. Accordingly, We know that Blaze Entertainment is working hard to bring us the best retro-cartridge. The company is working with many game developers all around the world, giving the best retro-gaming experience on the go. And their latest upcoming cartridge the Codemasters Collection 1 will also be a massive hit around retro gamers.
Also, with partnerships including Atari, Bandai Namco, Interplay, Codemasters, Arc System Works and many others, Blaze continues to deliver games that delight fans. Blaze is located in Letchworth, UK, just north of London. Therefore, we hope to see more content from handheld console developers. Also, If you are interested, you can take a look at Evercade by clicking here.