Game News
GeForce RTX 3060 Ti Officially Announced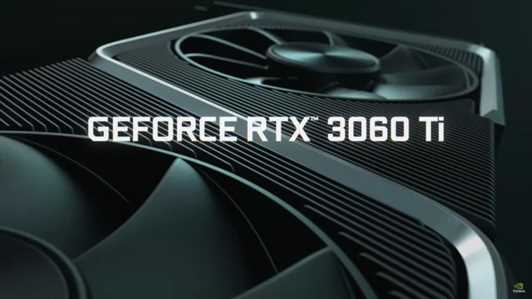 NVIDIA officially announced the GeForce RTX 3060 Ti graphics card. The price, release date, and performance of the new GPU have been announced. NVIDIA GeForce RTX 3060 Ti is a model positioned by NVIDIA for mid-range. According to NVIDIA, the card is on average 40% faster than its predecessor, the GeForce RTX 2060 Super model. It comes with 16.2 TFLOPS of pure processing power and 8GB of GDDR6 memory. The card faster than the GeForce RTX 2080 SUPER model compared to NVIDIA, which has a price tag of $ 699.
The NVIDIA RTX 3060 Ti model supports Ray Tracing, AI-powered performance accelerator DLSS 2.1, and NVIDIA Reflex technologies. The video card, which will be available on December 2, 2020, comes with a price of $ 399. Powered by NVIDIA's Ampere architecture, the card also supports NVIDIA Broadcast technology.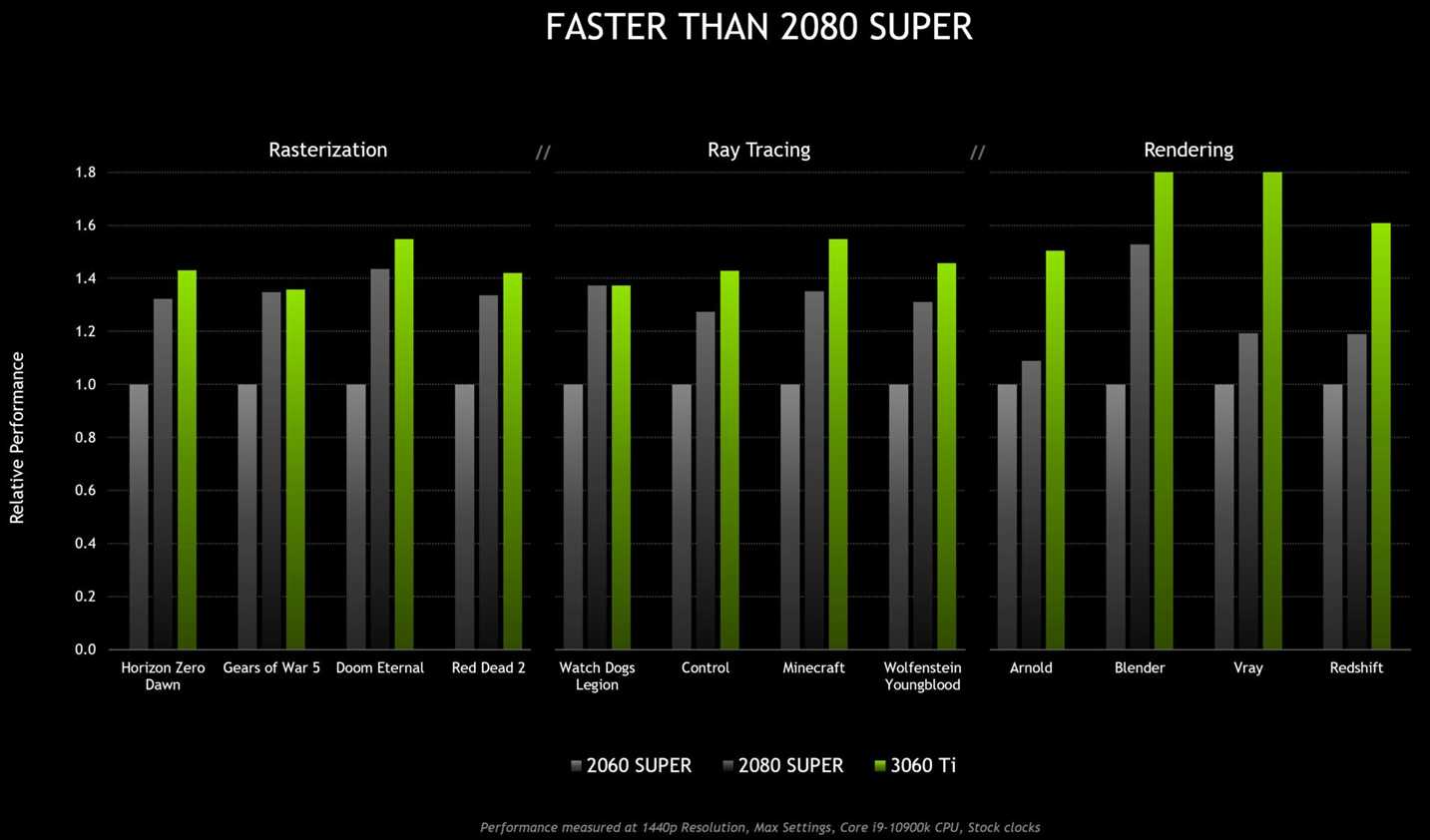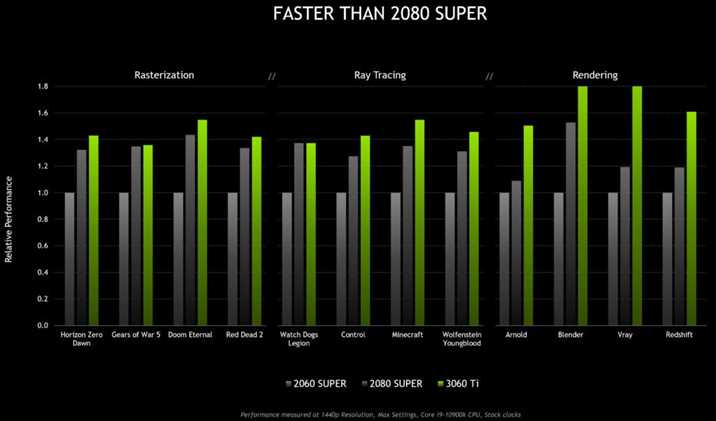 NVIDIA GeForce RTX 3060 Ti Model To Be Released On December 2, 2020
With the announcement, NVIDIA says it is collaborating with game makers such as CD PROJEKT RED, Activision, and Ubisoft. The NVIDIA RTX 3060 Ti model will work with full compatibilities, like all RTX graphics cards in the next-generation RTX-supported Cyberpunk 2077, Call of Duty: Black Ops Cold War, and Watch Dogs: Legion.
The RTX 3060 Ti model, powered by the GA 104-200 graphics core, has a 4864 CUDA core. The card can clock up to 1.67GHz. The card that comes with 8GB GDDR6 makes me say I wish it came with GDDR6X. The memory of the card has a 256-bit bus width and 448GB / s bandwidth.
NVIDIA says that if you choose an RTX 3060 Ti graphics card, it will present a one-year GeForce NOW Founders membership for existing and new members. In this way, it is possible to play games at the highest graphics settings with DLSS and Ray Tracing technologies on Mac, Chromebook, Android, or iPhone devices even when you are away from your hardware. Of course, you need a stable and above-average internet connection.
With the release of the card, the RTX 3060 Ti Game Ready driver will be available on December 2, 2020.