Game News
Cold War Official Launch Trailer Released
The new official launch trailer for Call of Duty: Black Ops Cold War has been released on YouTube. It's pretty good to see familiar faces. The official launch trailer shown is full of action scenes. The official launch trailer, which consists of in-game cinematics, also includes details about the game's graphics. Also, Call of Duty: Black Ops Cold War makes the emphasis on the release date of November 13 in the new official launch trailer.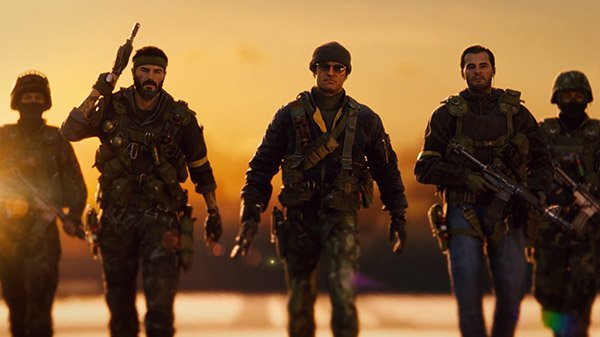 Cold War Official Launch Trailer Released and The Game Deploys on November 13.
Here is an overview of the game, via Activision:
"1981. The Cold War is at its peak. World powers grapple for control and a hidden threat looms. In Call of Duty: Black Ops Cold War, players will engage in deniable operations, fighting the battles that never happened to stop a conspiracy decades in the making.
A mind-bending single-player Campaign awaits, with Black Ops protagonists Alex Mason, Frank Woods, and Jason Hudson teaming up with an all-new crew to track down a mysterious enemy known only as Perseus.
In the next generation of Black Ops Multiplayer, travel the globe from the deserts of Angola to the frigid Black Sea in a fully-connected, cross-play experience including six-versus-six, 12-versus-12, and 40-player Fireteam battles.
And an all-new Zombies co-op experience awaits you and your squad in the debut of the Dark Aether story, "Die Maschine." As you join forces with a CIA-backed international response team known as Requiem, the secrets of a horrifying World War II-era experiment will threaten the balance of the global order."
Minimum System Requirements
OS: Windows 7 64-Bit (SP1) / Windows 10 64-Bit
Processor: Intel Core i5 2500k / AMD equivalent.
Video card: Nvidia GeForce GTX 670 2GB / GTX 1650 4GB / AMD Radeon HD 7950.
RAM: 8GB RAM
Storage: 45GB storage space
Recommended System Requirements
OS: Windows 10 64 Bit
Processor: Intel Core i7 4770k / AMD
Video card: Nvidia GeForce GTX 970 4GB / GTX 1660 Super 6GB / AMD Radeon R9 390 / AMD RX 580
RAM: 16GB RAM
Storage: 45GB storage space