Game News
Conflict of Nations WW3 Released for Android and iOS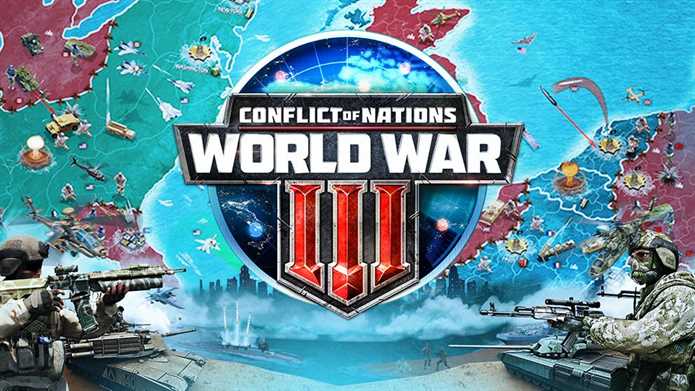 Dorado Games released Conflict of Nations WW3, which announced for PC in 2018, for Android and iOS. The game, which is a real-time strategy genre, is about the Third World War. The game, which has developed with every detail in mind, will offer an impressive experience. Conflict of Nations WW3, the strategy game that released in 2018 and focused on the Third World War. The game now can experience on iOS and Android platforms. Having 1.8 million registered players on the PC platform, the real-time strategy game seems to be more popular now.
Real-time strategy games have always attracted the attention of the players. However, most of the real-time strategy games that have released to date have featured historical events. Conflict of Nations WW3 is a little different from what we've been used to so far. Because in this game we will control the future, not the past.
Our goal in the Conflict of Nations WW3 is to achieve global dominance. In this context, players will make real-time travels from the regions they command to the battlefield. As a matter of fact, this may disturb gamers who love fast games. However, if you still want to experience a very impressive Third World War, it should state that this game deserves a chance.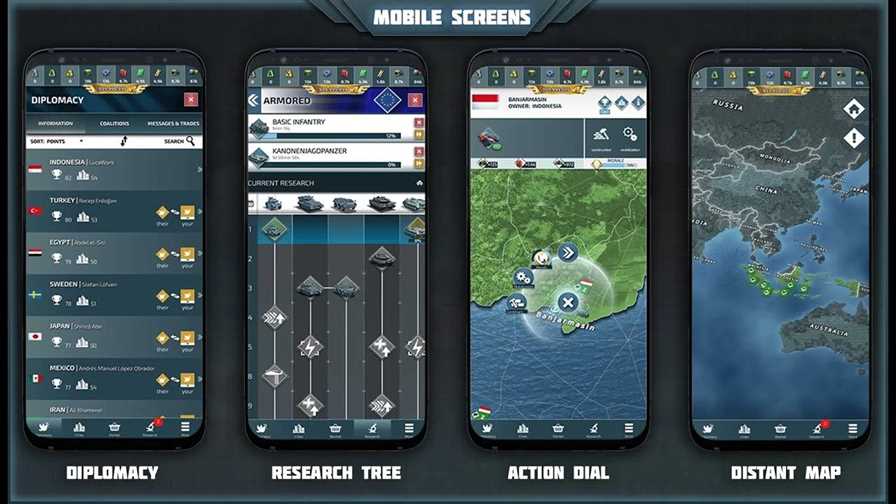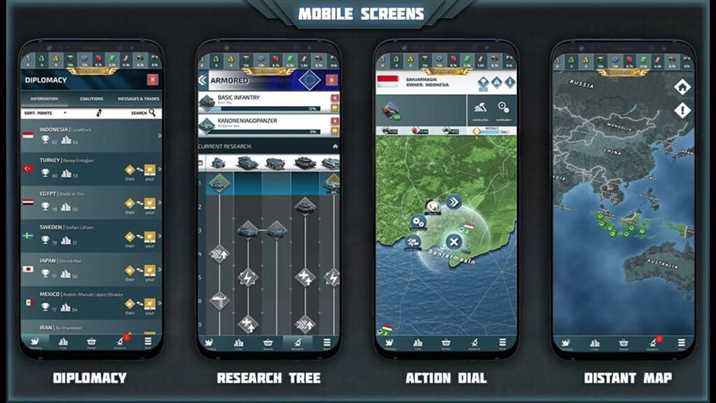 Conflict of Nations WW3 is a Real-Time-Strategy Game
Conflict of Nations WW3, which released for PC in 2018 and can now play in the Android and iOS ecosystem, has prepared with a wide range of thinking. Your only goal in this game is not to be the winner of the Third World War. While developing various strategies for your soldiers, you need to develop your diplomacy. In order to establish good relations with your country's economy, the welfare of your people and other players on the other hand.
Simon Dotschuweit, Chairman of the developer team Dorado Games, made some statements about the mobile version of Conflict of Nations WW3. Stating that they are happy that they can now reach mobile gamers, Dotschuweit said that the game is now more accessible. According to Dotschuweit, the most striking aspect of the mobile version of the game is: That players who have purchased this game for PC will be able to connect to their accounts on mobile versions. So if you have experienced the game on PC before: You will be able to continue where you left off on the mobile version.
When we look at Conflict of Nations WW3's Google Play Store and App Store pages. That we see that the game is phone friendly. According to the determinations of the developer team: This game needs to download 90 MB in the Android ecosystem and 20 MB in the iOS ecosystem. In addition, relatively old versions such as Android 5 and iOS 11 also support this game.