Game Review
Crysis Remastered PC Review: This is not a remake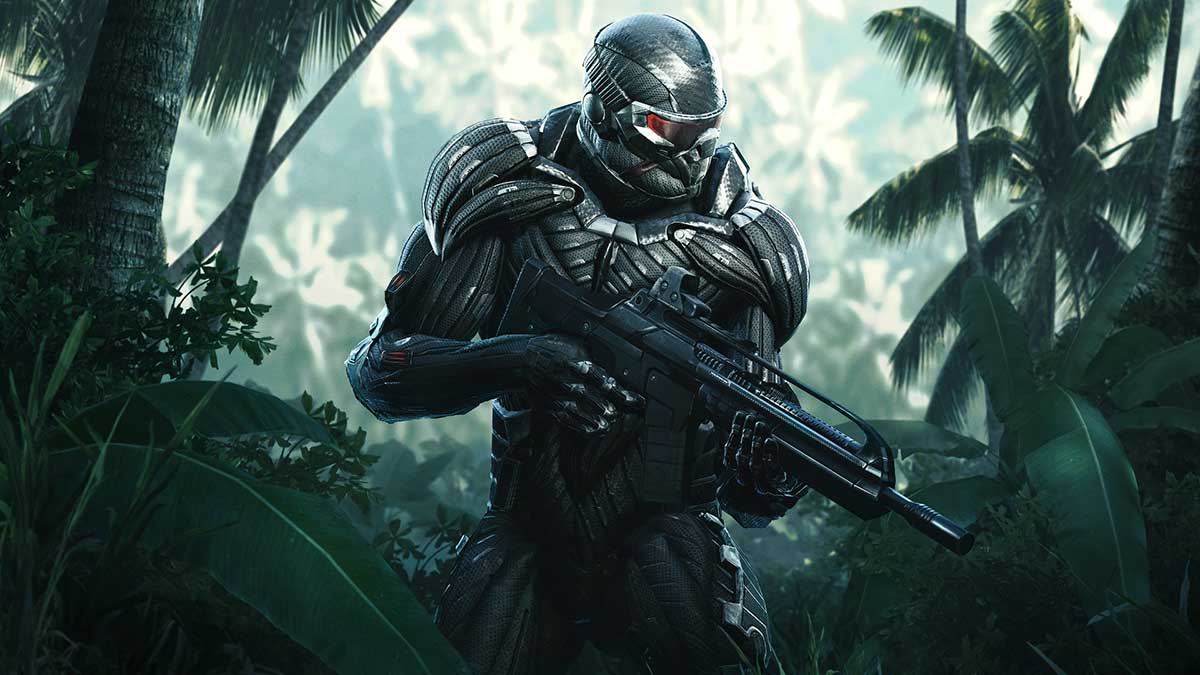 We're here with you with our Crysis Remastered PC review. The Remastered version of Crysis, one of the best cult FPS games of all time, is now with us! Days before the release of the game, we went to the Crytek Frankfurt office to review the game! We want to thank our Deutschland editor, Tayfun Kumas, for this great review.
Crysis Remastered PC Review
The expected moment has come. Crysis, which burned all systems in its time and had superior features and graphics even for the consoles of the time, Sony PlayStation 3 and Microsoft Xbox 360, is now old. Time passes fast, and technology advances even faster than time. Even today, Crysis, Half-Life, Doom, Quake, and even branded legends such as Medal of Honor, Call of Duty and Battlefield, Crysis has written itself as a cult product in the history of the game with golden letters.
Even if we make a mistake by saying that Crysis is a production that we do not need to be "Remastered" with prejudice, we clearly understand that 2007's Crysis is worn out after seeing the Remastered version. So what sets Crysis: Remastered apart from the Texture mods we downloaded to have better graphics and even mods like Crysis Enhanced?
This production, made jointly between the leading developer Crytek GmbH and Saber Interactive, is almost like a Remake to recreate the game. Despite all this, Crytek, the developer company, preferred to call the game Remastered instead of getting it Remake. Who knows, maybe if they directed to rebuild the game as a remake, the game would be better than expected. Even the comparison image below explains everything. The one is Crysis Remastered image posted by Crytek. The other is Crysis from 2007, whose screenshot was taken by a player in the highest settings.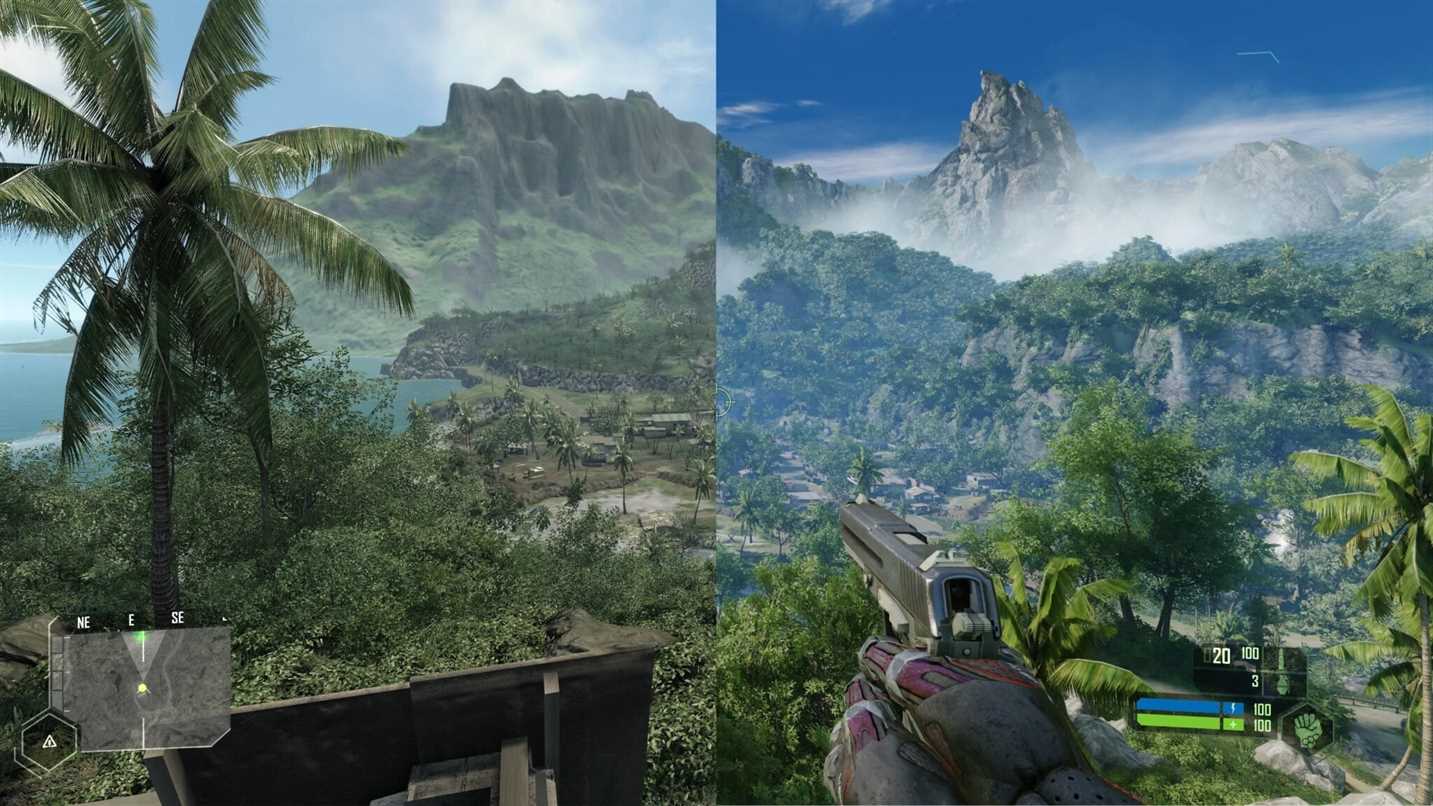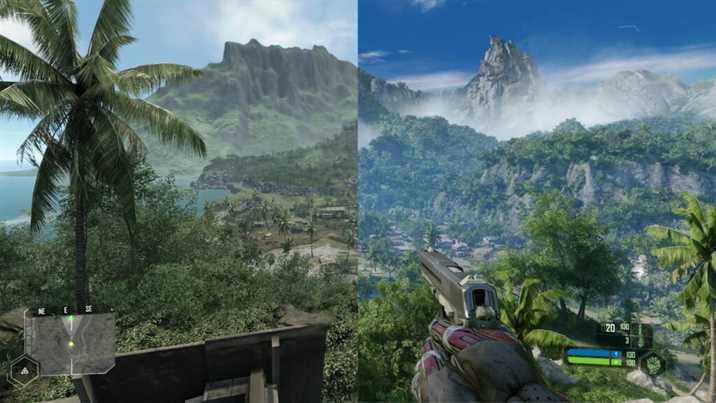 At first, we've to say "Can it Run Crysis??"
In a straightforward way, "Does this PC run Crysis?" we say. Crysis was such a game that it was almost the nightmare of many hardware companies and products that helped them improve themselves. Crysis system requirements could remove was capable of removing every game on the market. If there was a problem with Crysis, all other work was terrible. People had bought hardware according to a system that runs Crysis. Even those who invest a fortune in the computers to play this game were on the list of game media. I want to get into the subject without further ado.
"Can it run Crysis?" is this: A feature added to the game with Crysis Remastered and a feature that supports the game with 8K. In a way, it is a feature that can come after Ultra features. The moment you activate this feature from the settings section of the game, it starts to scan your game system thoroughly and offers you the most powerful graphics and features according to your computer. In this way, you can see whether the game is compatible with your system. We used to say, "Can it run Crysis?" Memes, with a lot of internet deer under their name, has taken hold of everywhere. Now, Crytek both refers to these jokes and tests whether our system can remove Crysis.
If I have to say something: There is no system today that will altogether remove Crysis Remastered by taking this mode. I can say this clearly and clearly. I also took the photo below from the Crytek Frankfurt office.
Minimum System Requirements
OS: Windows 10 64-bit
Processor: Intel Core i5-3450 / AMD Ryzen 3
Memory: 8GB
Storage: 20GB
Direct X: DX11
GPU: NVIDIA GeForce GTX 1050 Ti / AMD Radeon 470
GPU memory: 4GB in 1080p
Recommended System Requirements
OS: Windows 10 64-bit
Processor: Intel Core i5-7600k or higher / AMD Ryzen 5 or higher
Memory: 12GB
Storage: 20GB
Direct X: DX11
GPU: NVIDIA GeForce GTX 1660 Ti / AMD Radeon Vega 56
GPU memory: 8GB in 1080p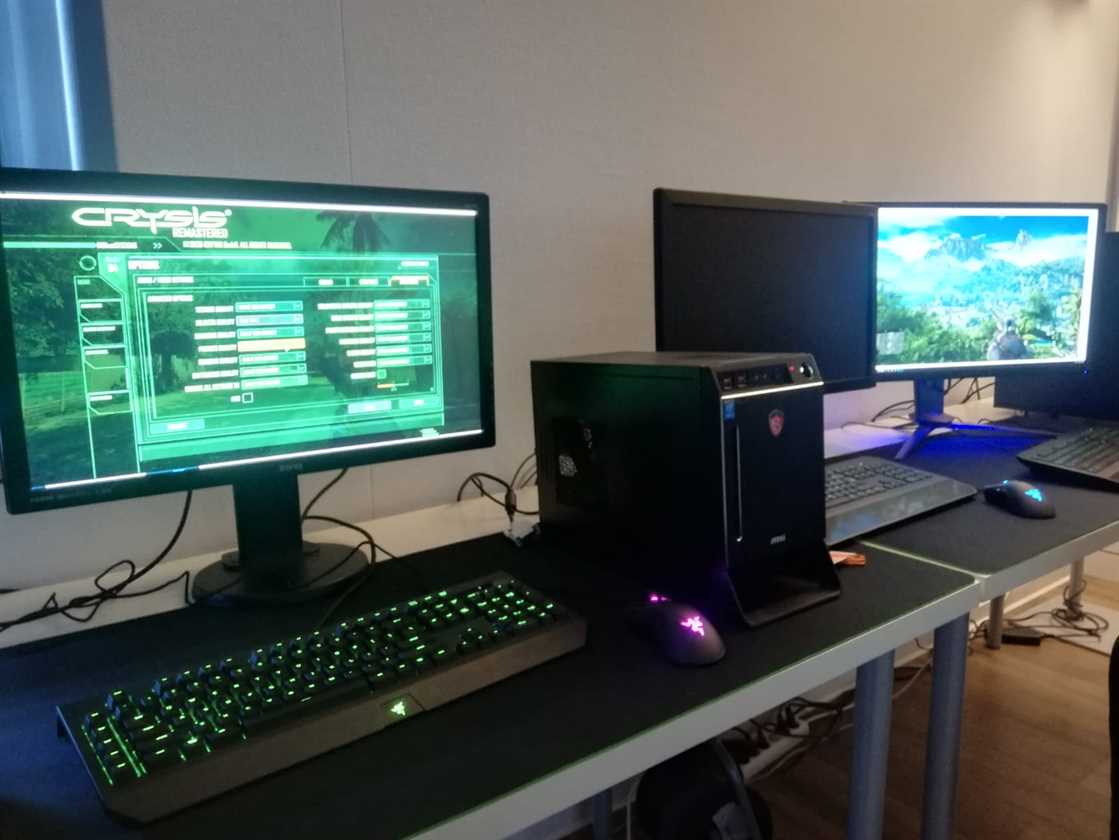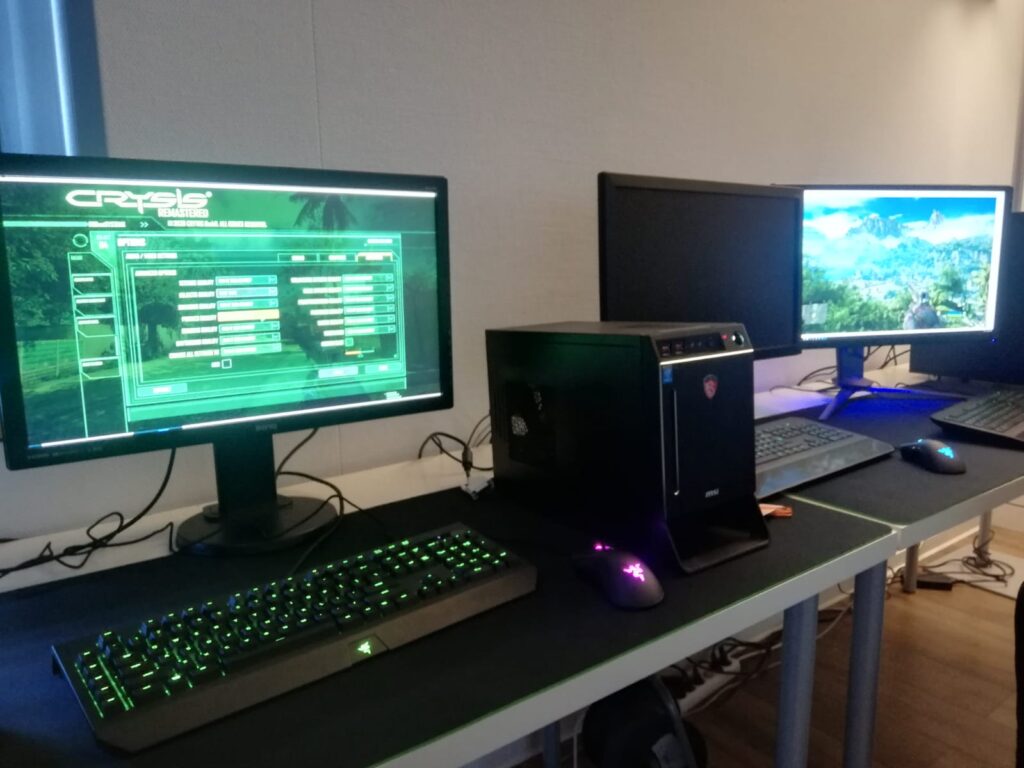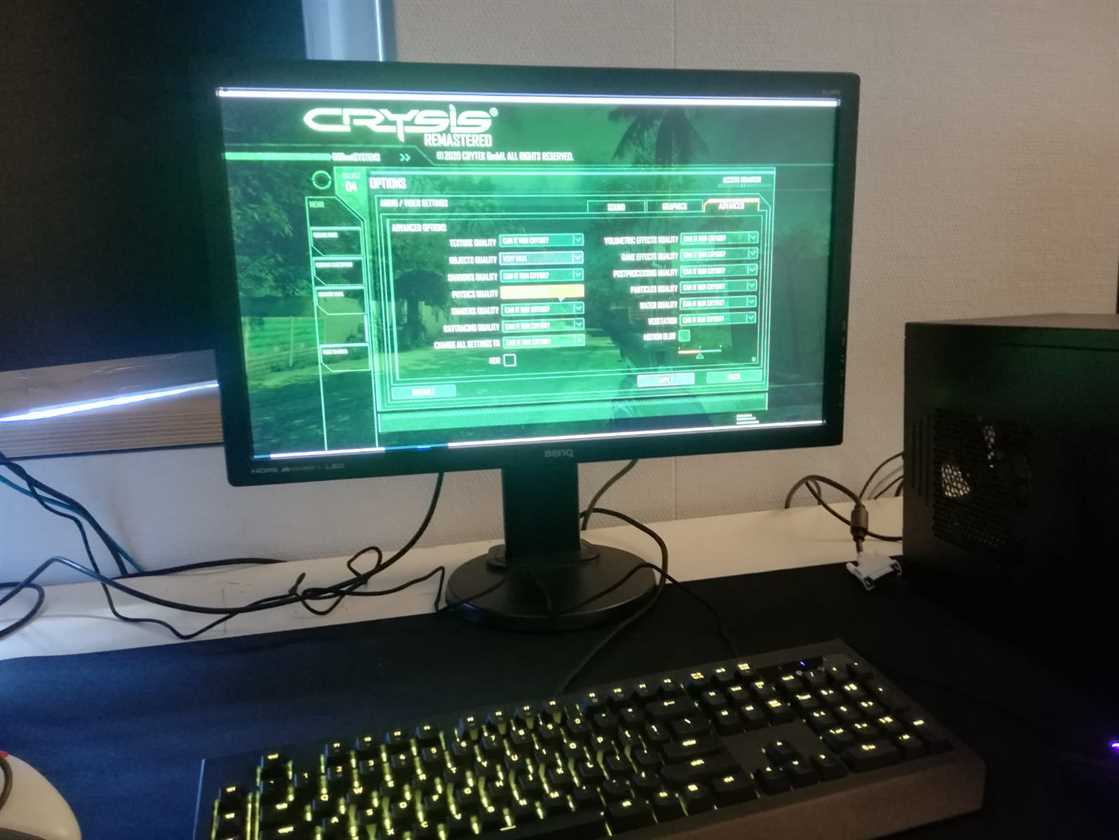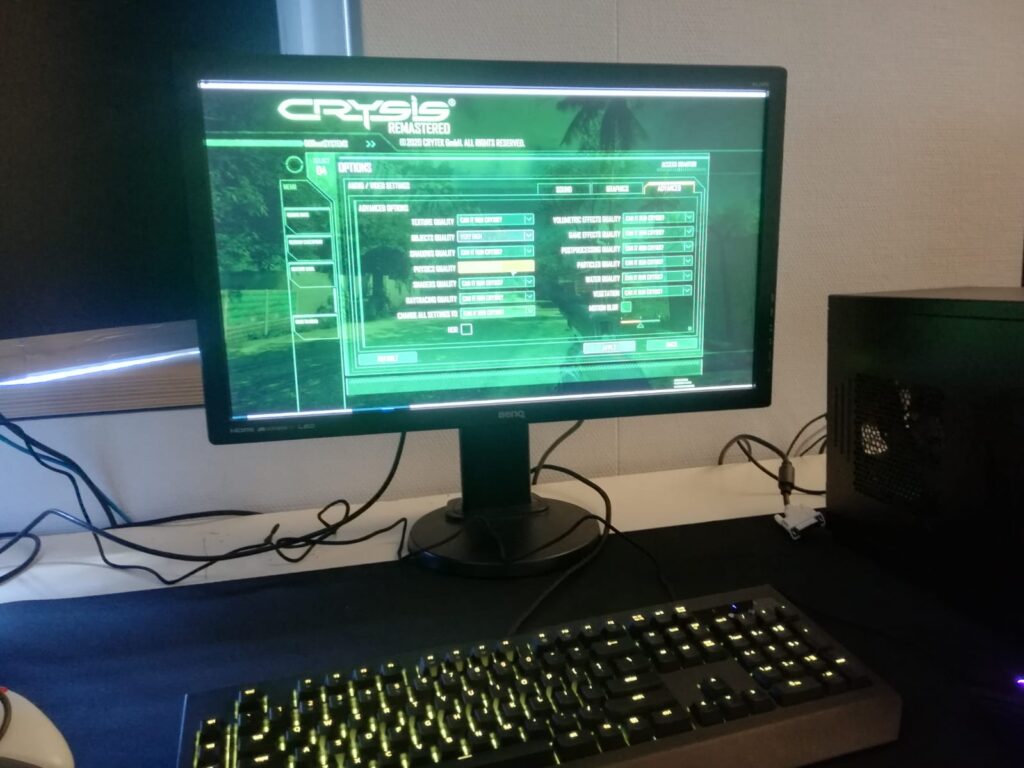 Regarding the PC version of Crysis: Remastered, I should also mention that NVIDIA includes DLSS technology. According to the system specifications, this game requires minimum graphics cards such as GeForce GTX 1050Ti and Radeon RX 470. On average, if you have a GTX 1660 Ti or Radeon Vega 56 and a superior system than these, you are ready for Crysis: Remastered, but let me state that it is a Remastered game beyond today.
Your Consoles Will Burn As Well As Your PC!
I think I have talked enough on the PC issue. The primary platform of Crysis, which Crytek released in 2007, was PC. The company hadn't been working on the consoles. With the renewed graphics engine Cry Engine 3, Crysis 2 continued to be a PC game, although after Crysis 2 came only digitally to consoles. I'm sure most of you don't know about it. Nobody cared about this production.
Now, this time, Crysis, which re-created with Remastered, has become more and more potent with the consoles of the renewed generation compared to the previous generation and reached the level to compete with the PC.
Considering these, the company has developed the game's Real-Time Reflections, Rippling Caustics, State of the Art Depth of Field, High-Quality Textures, Enhanced Particle Effect. (Advanced Particle Effects), Ray Tracing, Enhanced Explosion Effects, and they recreated everything. In other words, with the "8K Tech" video previously published by the company, these features came to the fore even more. In this video, the difference between old and new Crysis is clear. You can view this video below.
All these features were not limited to the PC but also carried to consoles. You will experience the same features on consoles as you saw on the video. Already the next generation consoles are just a few days away; you can play them with one of the best graphics games of this generation. With these features, your consoles will burn while your PC systems burn!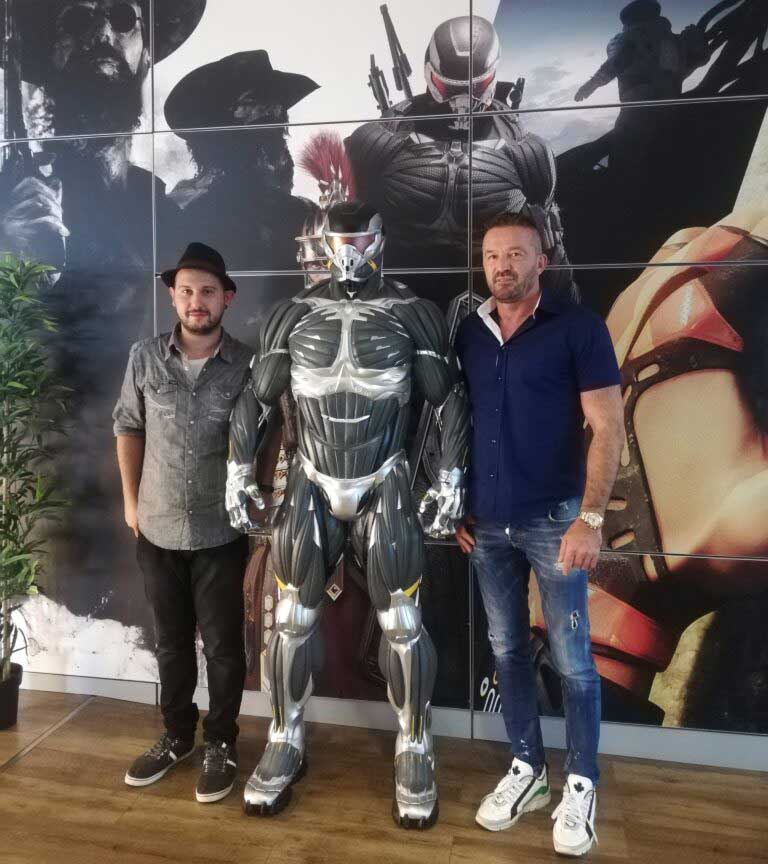 What's The Biggest Feature In Consoles?
I think the most significant feature on the PC is "Can it run Crysis?" was the part. The most ultra graphics with everything.
I think the best features added for Sony PlayStation 4 and Microsoft Xbox One are Quality, Performance and Ray Tracing mode, which can be adjusted as follows. Let me explain:
The quality mode that can be adjusted up to 30 FPS for 4K systems,
Performance up to 60 FPS for 1080p,
RayTracing mode for 1080p, 30 FPS
According to these features, you can adjust the fluency of the game and the visuality reflected according to your television. This feature is a mode that can provide a completely stable image and performance. In other words, you do not have to buy an 8K TV for 8K games; you can adjust the game that can be reflected best according to your TV with the mode.
Crysis Remastered PC Review: Graphics And Gameplay
These were the features of the brand new Remastered Crysis, tuned with technique and CryEngine power. So what are the changes in gameplay?
Especially Nanosuit impressed me. Of course, I am not talking about innovation, such as the Nanosuit 2.0 that came with Crysis 2. In general of the interviews with Cevat Yerli on past, "Will new features be added to Nanosuit?" has been asked. And he said, "We have to make people forget the features of this outfit, we are thinking about what a way to follow". With the Nanosuit 2.0 announced in 2010, our clothing was wholly changed and moved to a higher level. With the development and story of CryNet, which also fictionalized in the game, it became even more realistic.
Crytek not only touched the graphics and technical features, but also touched the gameplay
Let me state that the Nanosuit in Crysis Remastered is the Nanosuit in the main game. Nanosuit 2.0 is absent. The same garment will be on us, but the visuality and detail in the textures and clothes have been increased, and all these have reached 8K. Apart from all these, there are two different settings to the game. I didn't realize it when I was trying this in the office. Then I noticed with the warning of one of Crytek employees, Steffen.
The Difference Was: Classic And New Nanosuit Feature
While the classic Nanosuit is the standard nanosuit feature that can be adjusted according to features such as Maximum Speed, Power and Armor, which are opened by clicking the middle part of the mouse on the PC, the other feature is the Nanosuit 2.0 features we have experienced in Crysis 2 and Crysis 3. In other words, when pressing Q, armour is active, when pressing E, stealth is active. Maybe there were more features, but I might not have discovered this part yet. I guess I feel like new Easter Eggs were hiding somewhere.
I have to mention with the Nanosuit features of the game that, as in our Crysis Remastered Nintendo Switch review, the importance of armour has increased even more. You can also check this review from here.
Another feature of the gameplay is the beautiful harmony provided by the renewed models, and the realistic feeling felt when we shoot.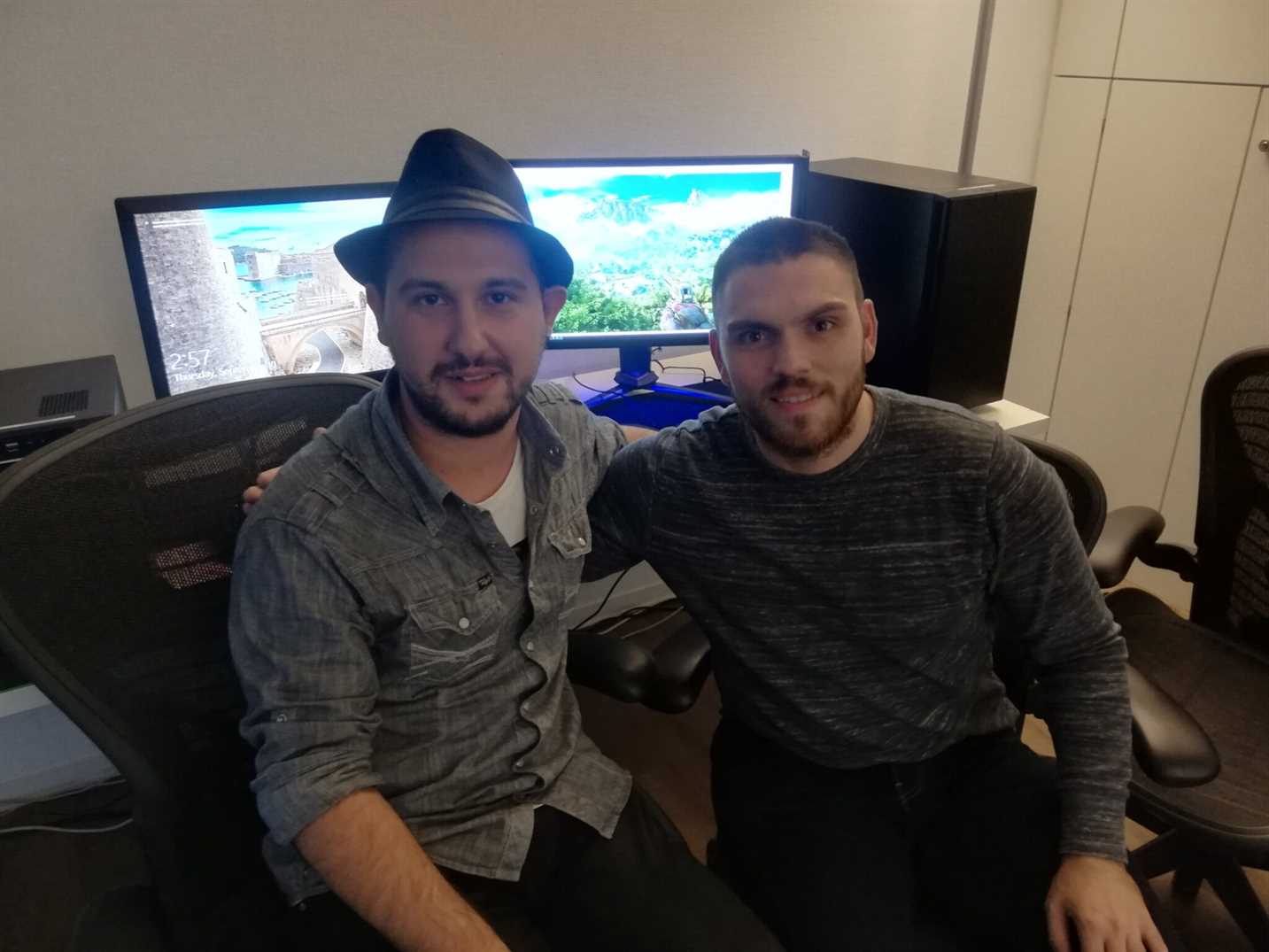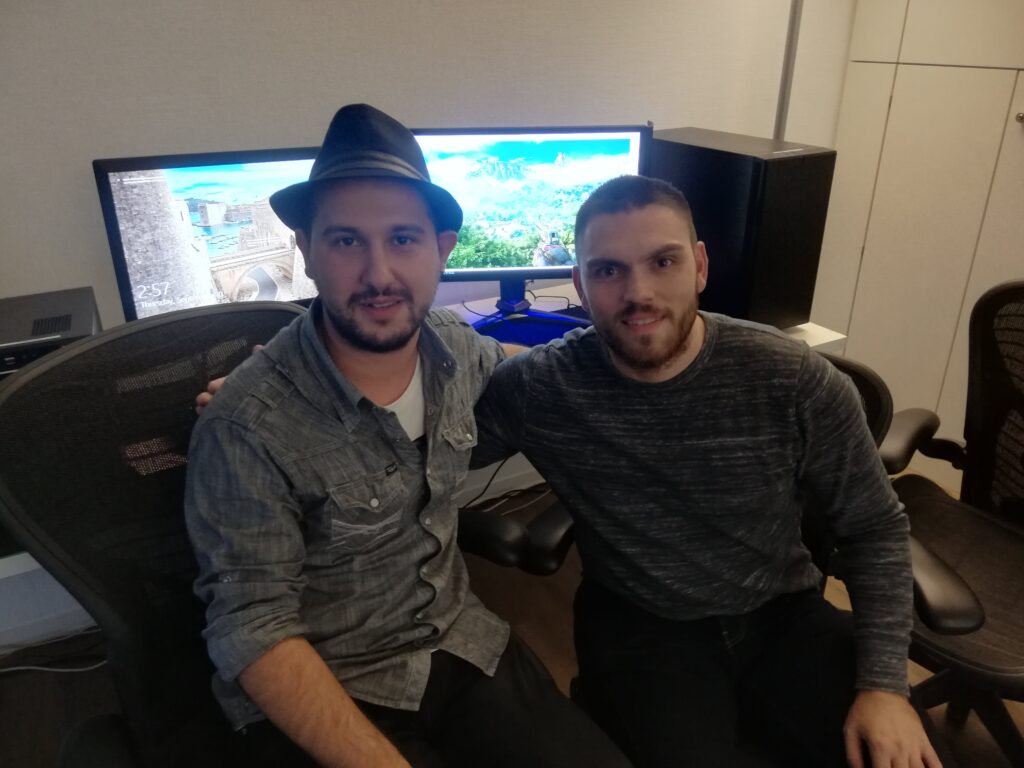 When we examined Crysis Remastered, Steffen, one of the employees of Crytek Frankfurt, we asked him many of our questions and got information about technical details. So we thank him so much.
Most criticized situation? Epic Games Store Topic
When the platforms for Crysis Remastered announced, the appearance of only the Epic Games Store caused the players to react badly. I cannot criticize the Epic Games Store incident very much, but I will write this incident in the missing part of the review. "Why did you say such a contradictory thing?" I can hear, you say. I cannot criticize because the trend of digital platforms is now in favour of alternative productions. Even Red Dead Redemption 2, which we thought impossible to come to PC, was released on the Epic Games Store and Rockstar Launcher. The boxed and Steam version came later.
Metro Exodus, which is the first of this issue, that is to be published with the Epic Games Store, collected all the criticisms and negative points as it was the first experience. On the other hand, we can say that we have forgotten even these events. That's why we shouldn't be too concerned about that issue anymore. Like other players who criticize the Epic Games incident, I wish it would come to all platforms immediately, but I'm sure Epic Games has the best performance and pricing for now. Unfortunately, it is unknown whether it will come to other platforms. That's why I recommend to skip that subject and switch to new platforms.
Crysis Remastered PC Review: Conclusion
Crysis, apart from its incredible graphics, was a production that influenced the players with its story and Inon Zur's compositions. I am glad that this production, which managed to become cult on time with everything, is a production that can meet with us today with its many technical features and the latest version Cry Engine, which has been continuously renewed for 13 years.
This year we saw lots of Remastered, Remake and even Reboot productions. Compared to these, I can say that the features and graphics of Crysis Remastered are very satisfactory. We hope you enjoyed our Crysis Remastered PC review.