Game Review
Microsoft Flight Simulator Review: Get Ready For Departure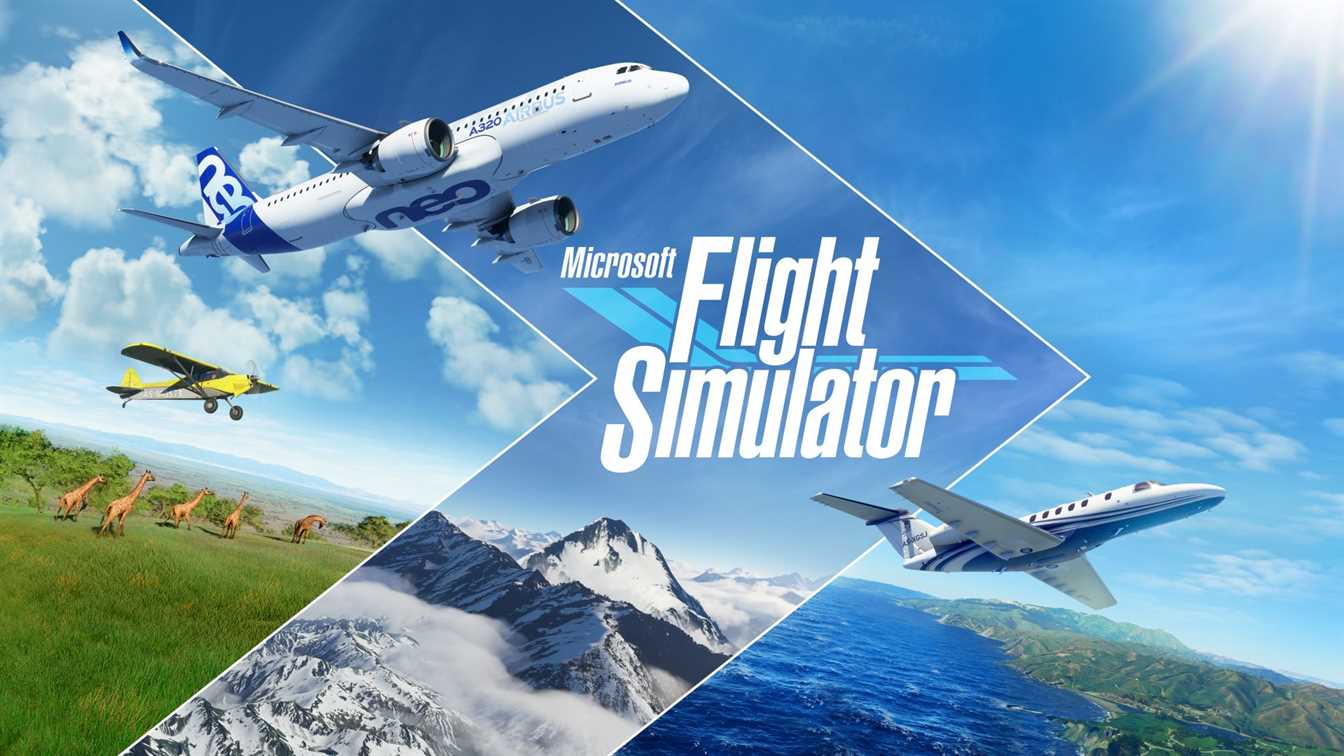 Simulation games -it is not even right to call it a game- are not for something that suits for everyone or that everyone would want to play. But some Simulations try to reach everyone they can by expanding their target audience. Microsoft Flight Simulator is also such a simulation game. But it looks like it has not overcome some problems. Let's check our Microsoft Flight Simulator review.
I should also mention that it is much more complicated than other simulations because it is a simulation of a sector called aviation, which consists of very intricate and interlocking systems. But I must say that if you have an interest and enough patience, the game will reward you much more than you expect.
Microsoft Flight Simulator 2020 will be the pioneer of the new generation
Microsoft Flight Simulator Review
Microsoft Flight Simulator 2020, developed by Asobo Studio and published by Xbox Game Studios, was the most spectacular simulation of this year. With its eye-catching graphics, new systems and download size kept the game on the list. It seems that we will talk about the game more as it will be the guide of new generation simulation games. I checked almost everything in this game. And I will try to tell everything I saw, good and bad.
The simulation takes advantage of technology with its many points. It includes new artificial intelligence and improved versions of old systems. I can say that it will leave a mark on you, either positively or negatively, for the air travel you will make for the rest of your life. But before we get to that point, you should compare the minimum system requirements with your system very carefully.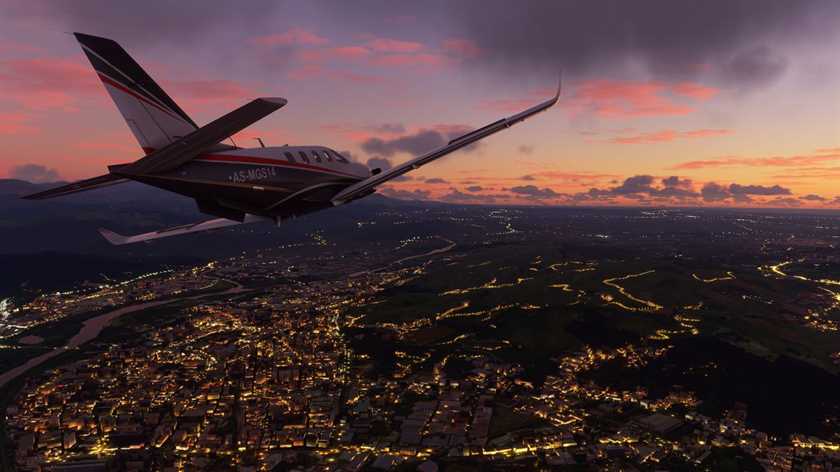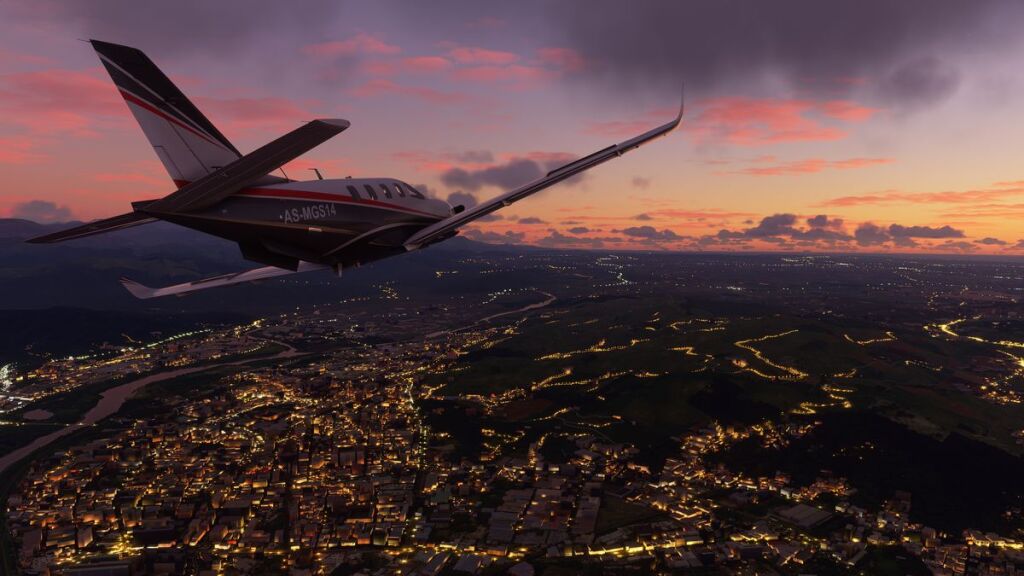 The download is done from the section called "Content Manager" in the game.
Microsoft Flight Simulator only downloads its client file when downloaded from Steam or Microsoft Store. And the approximate size of this client is around 900MB. After downloading the client, you need to open it and make a 95GB of download if you fully install the game. In the first days when the game released, players tried to download the game. When the download time exceeded 2 hours, players couldn't refund the game. Valve has stopped counting the download time as the game time. You will now be able to repay it even if you exceed the 2-hour limit while downloading the game.
If we got rid of all these roughs and technical problems in the first place, now we can come to the main thing. First of all, Microsoft Flight Simulator is in cooperation with Blackshark.ai. Blackshark.ai reads satellite images from Bing maps, transmitting buildings, forests, roads, seas and almost all the terrain to the virtual world. This allows you to fly over your city, neighbourhood and even your home.
Though not all of it, many natural beauties and symbolic architectural works have been modelled and implemented to the game, players can mark these beauties for anyone online. This allows an indication to the player, which shows that other players were there too before. Thanks to this feature, you feel in what a beautiful planet you live. As someone who has never seen Istanbul in his life, I flew above Hagia Sophia, Dolmabahce Palace and Enjoyed it.
I can say that the most prominent feature of this game is that the in-game world is almost with the same scale as the real world. Of course, there are still some bugs. There may be pilots making warning announcements saying "There is a flying building close to you, fly carefully". Nevertheless, using such a system provides a unique experience for players.
Microsoft Flight Simulator also has more than 37,000 airports and 20-30 aircraft depending on the version of the game. If you have the standard version of the game, you can fly with 20 different types of aircraft. These numbers increase to 25 for the Deluxe Edition and 30 for the Premium Deluxe Edition.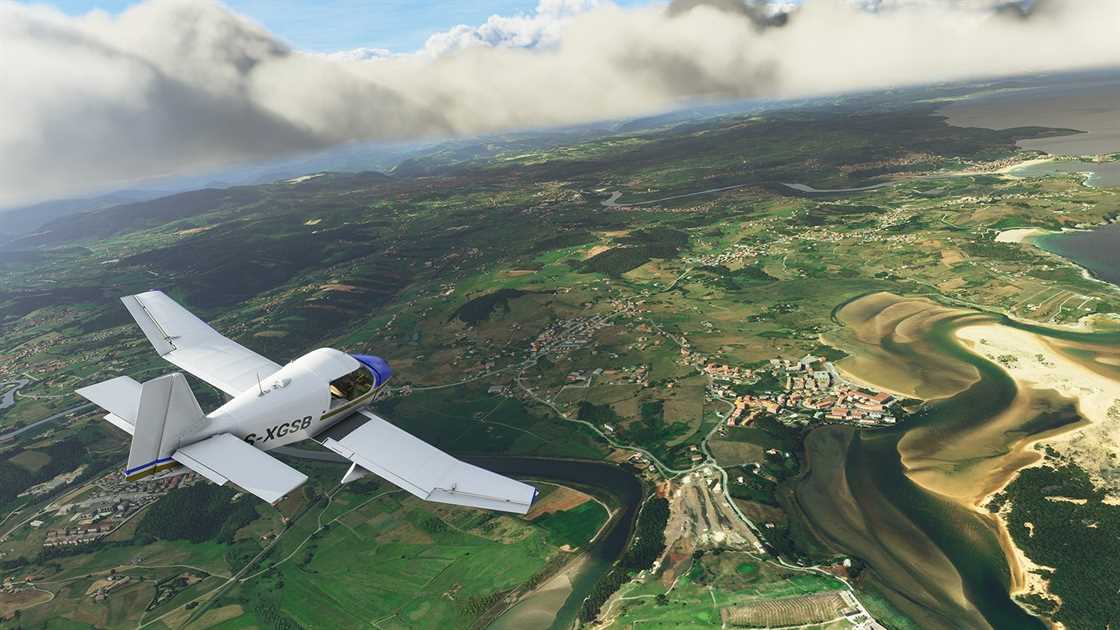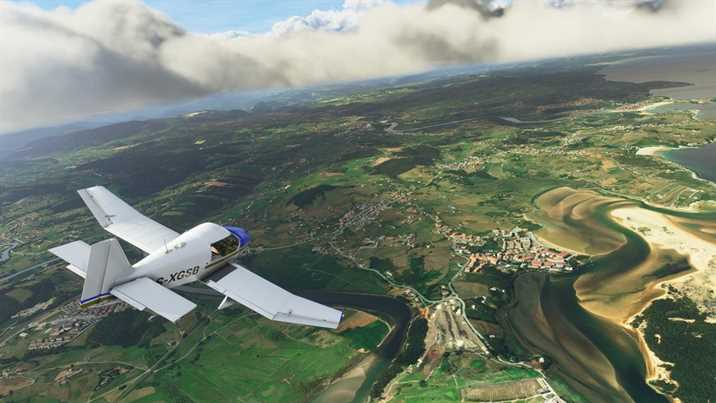 Among the planes that come with the standard version of the game, is the vast cargo plane Boeing 747-8 Intercontinental. If you are confident, it offers a fantastic experience, even when falling. I had this experience, and it was fascinating. This must be the most fun and beautiful part of simulation games. I don't remember putting that much effort into getting things back on track in standard games. Also, of the 37,000 airports I mentioned above, 40 of the most famous are hand-modelled by 3D designers. It is worth taking a look—all airports controlled by a system called VATSIM. Like Blackshark.ai, VATSIM is a great system too. An AI that controls the Air Traffic, while directing the players…
With VATSIM we can participate in real-time air traffic.
VATSIM is a type of artificial intelligence air traffic control system used by Microsoft Flight Simulator. It checks the flights, airport traffic, take-off and landing processes that's been made by Artificial Intelligence. You can communicate with ATC and accomplish your trip step-by-step. Of course, if you have turned on the Flight Assistance and you want the game to do all of these for you, it happens automatically. Otherwise, you can communicate with ATC via an interface while Taxiing, landing at the Airport, leaving the Airport and for many other operations. Also, VATSIM informs you about the real-time flights. When starting a trip, you can choose the airports from which you will take off and on which you want to land, or you can select one of the flights belonging to certain airports in real-time.
You can customize the weather conditions by yourself, as well as get live weather information from the servers. I tried this with a friend who lives in Istanbul. On a flight from Yalova to Istanbul, I asked if the weather was cloudy, I found out that it was and confirmed it. It is delightful and makes you forget that you are taking a virtual flight. It is also possible to encounter all the players flying online. You can talk to people operating in the same area as you. Everyone chose to fly in his own country. That's why Turkey does not have a busy Airspace. However, I still came across many people flying there.
While I was writing Microsoft Flight Simulator review, I clearly understood that flying a plane is not an easy task. Not at all. If you haven't spent a lot of time with simulations before, Microsoft Flight Simulator may seem impossible to you at first glance. Thankfully,  there is a tutorial section for this that explains how flights work. Here, it teaches you how to control the plane step-by-step, take-offs, landings. Also, the mechanic called traffic pattern. Also, when you turn on the flight assists, you will be guided by artificial intelligence throughout the flight. I used them as I was not experienced with flying-sims and did not have much knowledge about Aviation.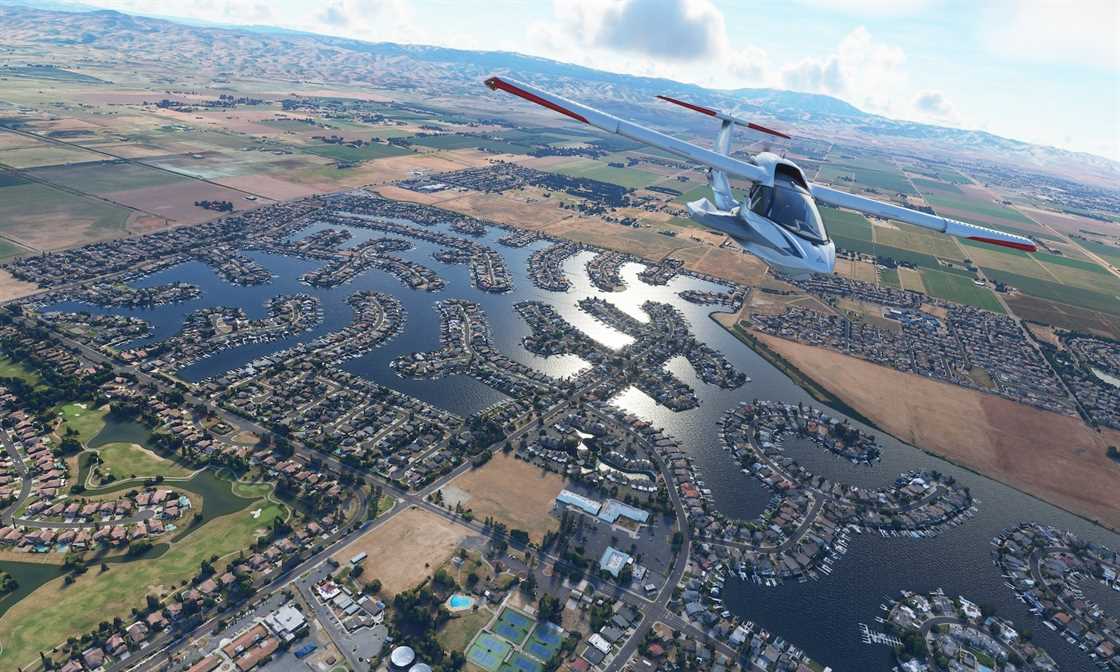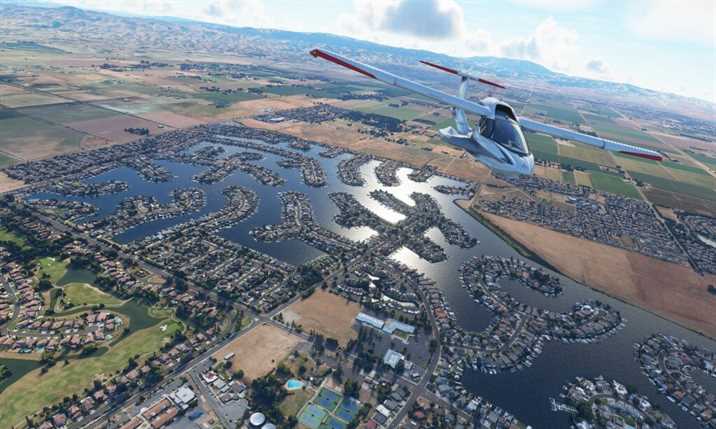 Even if you don't know anything, you start to get used to basics of the game just by flying a few times. Although it is wrong to describe simulations as games, I can say that players can easily "play" Microsoft Flight Simulator. It does not contain fun mechanics like any adventure game, but there are some challenges. For example, as of now – I don't know if it will change later- there is a "challenge" mode in my system about landing a plane. In this mode, you try to land the aircraft in the airports that are more difficult to land than the other airports. There are also achievements you can get by completing specific things. Consider playing the game with a controller instead of a keyboard. If you have a Joystick, it will take your gaming experience to the next level.
We mentioned the basics above. But another feature that makes Microsoft Flight Simulator a unique game is its visual quality. The game offers a truly fantastic experience while flying over Earth. Thanks to Blackshark.ai, if you have a proper rig, the images will bring a great sense of pleasure while operating in real cities of the real world. I got like 30 FPS in medium settings with my computer that is starting to get old -With some tweaks of course-. Although performance is not a priority in simulations, I can say that 30FPS was enough for me. I do not think it will be a problem for you if you have used a combine harvester at 15FPS, drove a truck at 35FPS and roamed in traffic with your vehicle at 40FPS. Even though the performance drops a little when you climb above the clouds, you get a truly exquisite experience.
Long story short, Microsoft Flight Simulator is not a game where you can use warplanes. It contains more than enough things that a simulation should provide. Although the variety of planes is okay for now, I am sure that it will need more passenger and cargo planes in the future. In the "Marketplace" section, players can sell their content. Most probably, Asobo will bring paid content here in the future. While it is okay to say the price is fair for the standard version of the game, I cannot say the same for the Deluxe and Premium Deluxe Editions. It is also a game that needs attention to the system requirements. If you don't, you might get disappointed.
That's all I have to say about the game, and I will probably learn to fly the Airbus A320 by June next year. I am hoping to see you again in another review. Hope you enjoyed reading our Microsoft Flight Simulator review. Stay with love, safe flights.