Game News
Cyberpunk 2077 Delayed Once Again CD Projekt RED Announces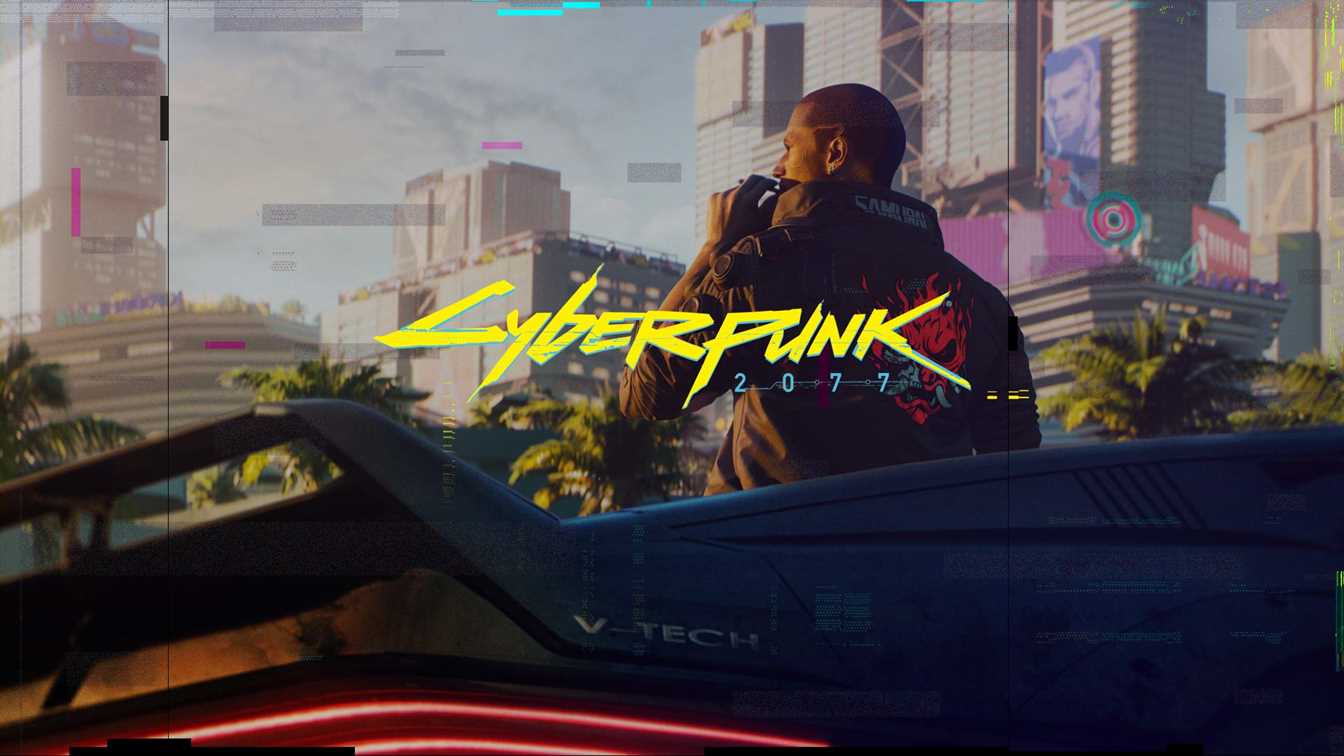 Just a couple of minutes ago, CD Projekt RED officially confirmed that Cyberpunk 2077 Delayed once again. This is definitely not good for the game and developers.
Cyberpunk 2077 delayed once again and the new release date is December 10th
While gamers all around the world were counting days until the release date of Cyberpunk 2077, some bad news came out of nowhere. Players are not okay with this decision and are expressing their anger. Because as you know, CD Projekt RED said that the game won't postpone again once before.
CD Projekt Says that they delayed Cyberpunk 2077 because they want to raise the quality bar higher and higher. So this means we might see much better content when the game officially launches on December 10.  This situation also started some anger around the gamers Worldwide as Cyberpunk 2077 was already delayed many times before. And they also said that the game is already on the golden state and won't postpone ever again.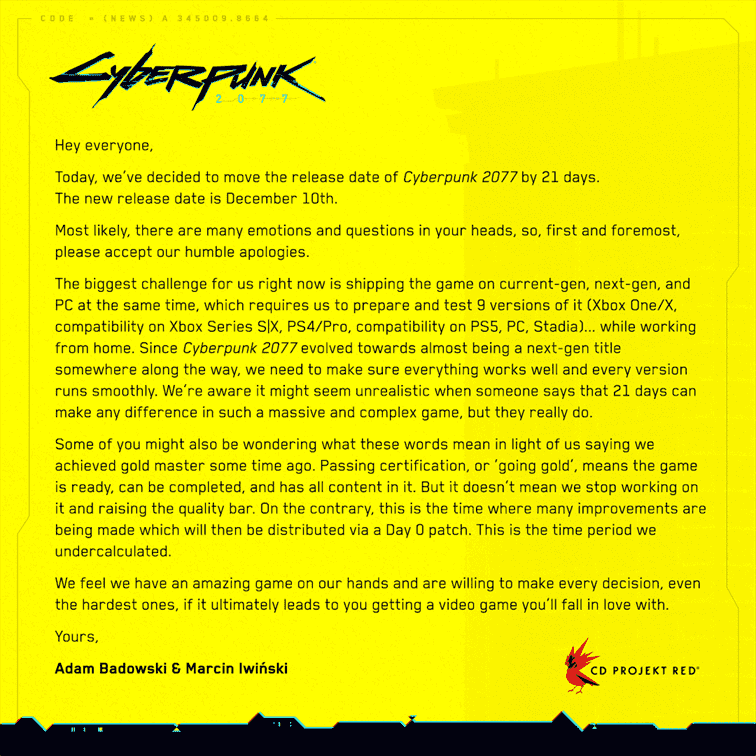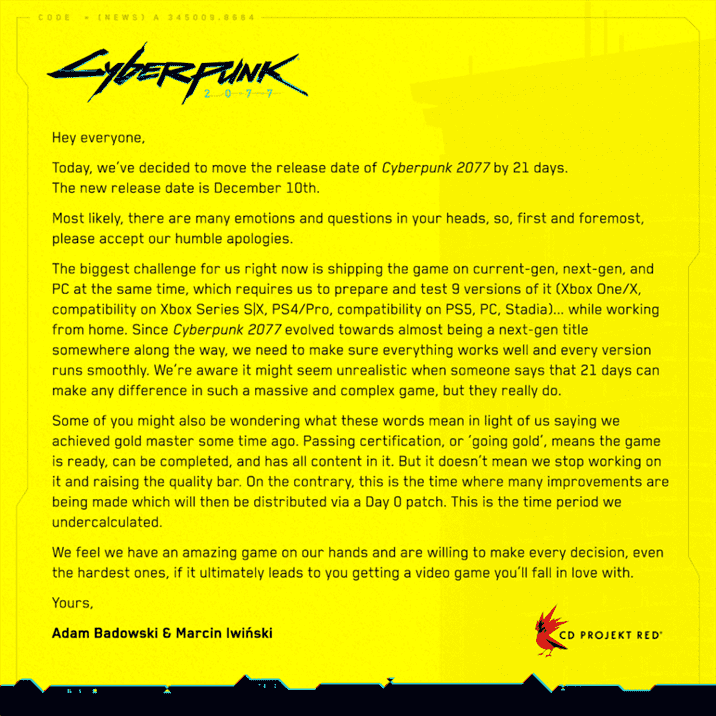 This is definitely not a good thing for the fans who eagerly wait for the game. Also, it is hard for the developers to satisfy all of the expectations as on every delay the expectations got bigger and bigger. But there is one thing for sure: Whatever happens Cyberpunk 2077 is one of the most awaited games of this year. And this will not change no matter how many delays this game will get.
"We feel we have an amazing game on our hands and are willing to make every decision, even the hardest ones, if it ultimately leads to you getting a video game you'll fall in love with." Says Adam Badowski & Marcin Iwiński. And what we understand is that we will have to wait just a bit more to experience one of the best games this year will see.