Game News
Cyberpunk 2077 Free Story Expansions Coming in Early 2021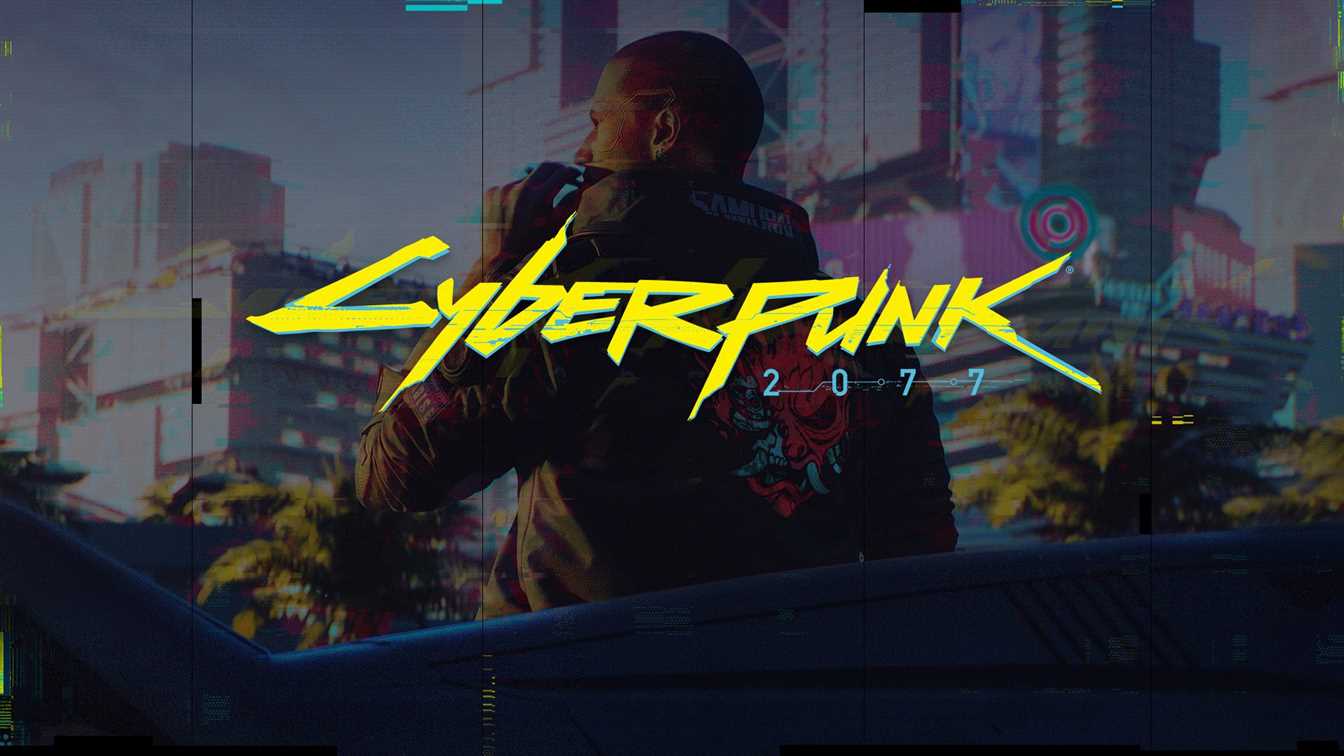 CD Projekt Red shows a secret message in the launch trailer for Cyberpunk 2077 that shows messages about free story expansions.
There is a hidden message on the Cyberpunk 2077 launch trailer which shows hidden messages about free story expansions
In the launch trailer, just as the video is about to end, around the 2:08 mark, the screen glitches out and a written text is seen in green on the infamous yellow background. We have taken a screenshot of the video which you can find below.
First, the message opens up by talking about the long wait for Cyberpunk 2077. The developers then talk about the upcoming content updates and plans by CD Projekt Red to support the game. There is currently no season pass available for the game. But we know that CD Project has lots of experience with expansions thanks to Witcher 3. So it is safe to assume that they won't be that expensive and will offer plenty of new story content.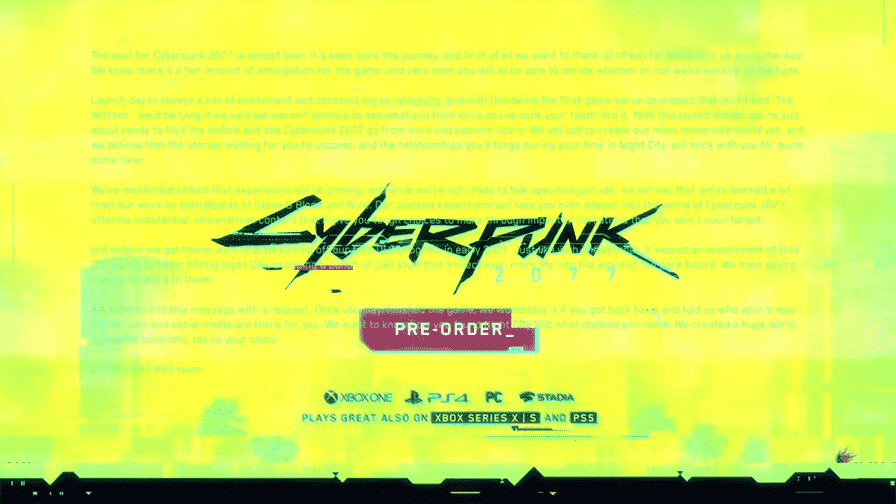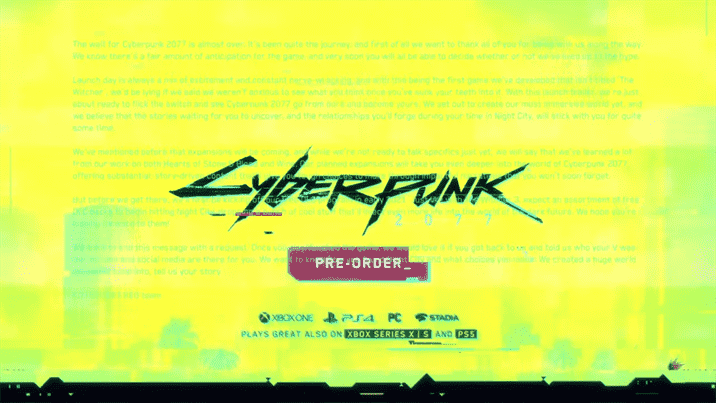 In case you couldn't read it clearly, here are the words on the image above. "We've mentioned before that expansions will be coming, and while we're not ready to talk specifics just yet, we will say that we learned a lot from our work on both Hearts of Stone & Blood and Wine.
Our planned expansions will take you even deeper into the world of Cyberpunk 2077. Offering substantial, story-driven content that'll give you tough choices to make through impactful narratives that you won't soon forget.
But before we get there, we'll first be kicking our free DLC program in early 2021. Just like with the Witcher 3, expect an assortment of free DLC packs to begin hitting Night City. Dropping a bunch of cool stuff that'll inject even more life into the world of the dark future. We hope you're looking forward to them!"
The words say it all. So, We should be ready for some great content coming up in 2021 for Cyberpunk 2077. In the meantime, you can read our 20-hour review of the title.