Game News
Cyberpunk 2077 New Gameplay Video at Night City Wire Event
CD Projekt Red hosted its own event, Cyberpunk 2077 Night City Wire Event today. And we saw a new gameplay video from the long-awaited game, Cyberpunk 2077. With the E3 videogames convention cancelled this year because of COVID-19 pandemic, CD Projekt Red won't be able to present their gameplay briefings as per usual. So, they hosted an online presentation, called Night City Wire. The presentation originally was on the 11th of June but they postponed it for the 25th of June cause of the protests in the U.S.
Cd Projekt Red, Studio Trigger and Netflix come together for global anime CYBERPUNK: EDGERUNNERS. Cd Projekt Red, Studio Trigger, and Netflix announce an all-new original anime series CYBERPUNK: EDGERUNNERS set in the same universe as the upcoming game, Cyberpunk 2077. The series will premiere in 2022.
Cyberpunk 2077 New Gameplay Video at Night City Wire Event
CD Projekt Red announced the event saying: "For the first, 25-minute episode of #NightCityWire, where we are going to show you a brand new trailer, present fresh gameplay footage and chat with the devs in detail about one of the game features, braindance."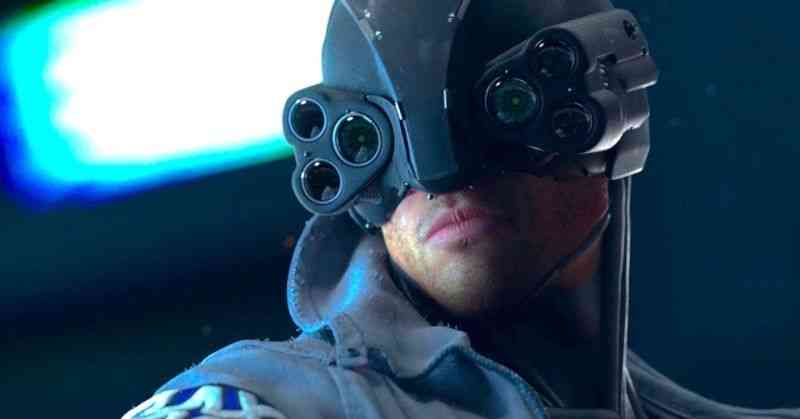 Braindance was invented by Yuriko Sujimoto, a graduate student at the University of California at Santa Cruz in 2007. Using an extrapolated Moss equation, the basis for neural response translation, and netrunner interface as a base.
In Cyberpunk 2077, the player will be thrown into a dark future. The metropolis of Night City is a stage set to tell the tale of one individual, raised on the streets, who tries to lift himself up from the gutter and find a way to survive amongst booster gangs and megacorporations in a city of filth and sin. Drugs, violence, poverty and exclusion haven't disappeared by 2077, as people stayed as they were for centuries – greedy, closed-minded and weak. But not only ghosts of the past trouble mankind, but new issues have appeared. Psychos go on rampages and the streets are filled with junkies addicted to a new form of entertainment – the braindance, a cheap way to experience the emotions and stimuli of someone else, someone living a more exciting life.
Braindances are digital recordings of a person's experience. The viewer can stream a braindance directly into his neural system via special brain augmentations, called a BD player. Braindances allow the viewer to experience all brain processes registered, including emotions, muscle movements and all stimuli perceived by the recording person.
The trailer features new footage showcasing the world, characters, story, and action of Cyberpunk 2077. It gives players a fresh look into the dark future setting that is Night City, and the beginnings of the mercenary career of V — the ambitious, cyber-enhanced outlaw players will be stepping into the shoes of later this year.
Cyberpunk 2077 will release November 19th, 2020, for PC, Xbox One and PlayStation 4, with the version for Google Stadia set to launch the same year. The game will also be playable on Xbox Series X and PlayStation 5 consoles when available. At a later date, a free upgrade to Cyberpunk 2077, taking full advantage of next-gen hardware, will become available for owners of the Xbox One and PlayStation 4 versions respectively.
You can watch the new gameplay video below. Stay tuned, enjoy.
Cyberpunk 2077 Game Trailer Video