Game Review
Cyberpunk 2077 Review: 20 Hours of Gameplay Experience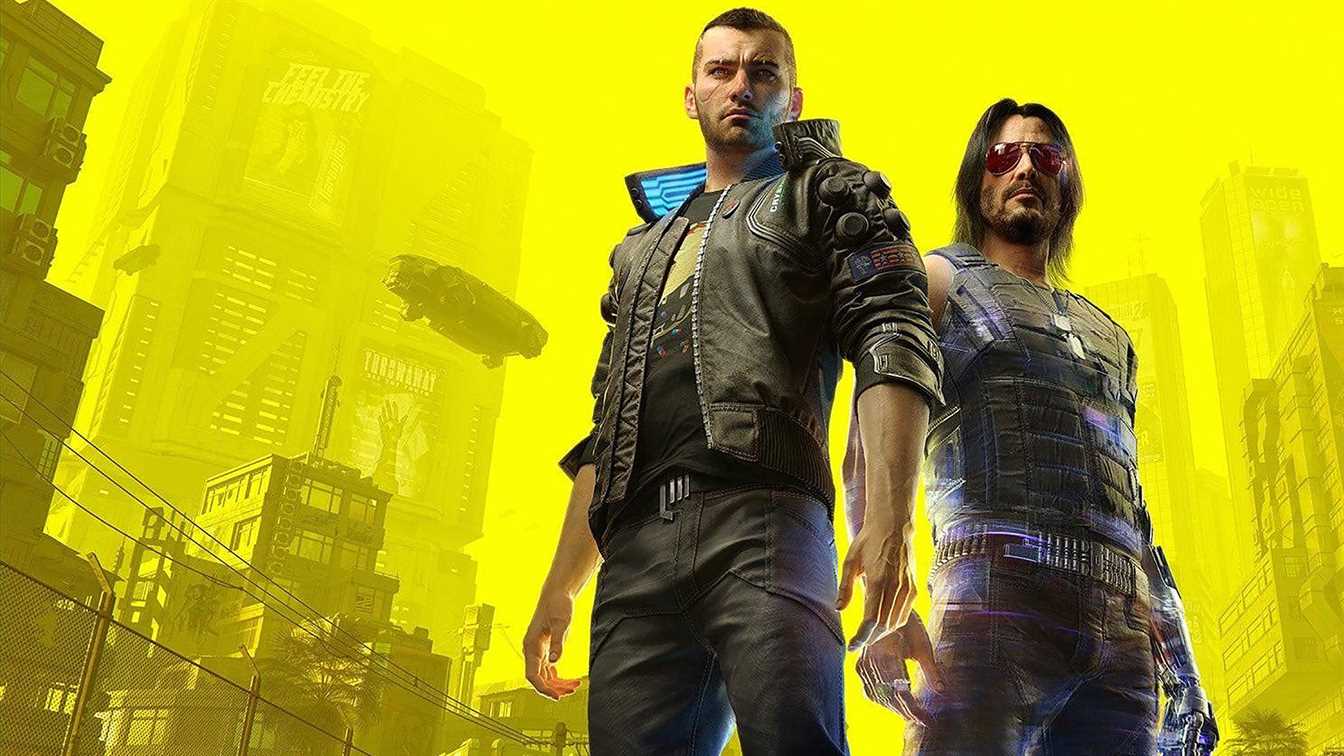 After a long developement process and lots of delays, Cyberpunk 2077 is finally here. Yes, it feels like a dream but hey, this is not a dream. First of all, we want to inform you that this is not a detailed Cyberpunk 2077 review. We are playing the game for four days and we just want to share our experience till now. We will make a very detailed review in a couple of days. I have been playing the game for the last four days, for 20 hours. It's a long gameplay time for a game but we want to say that we are still in the early stages of the game. We are using Gigabyte NVidia GeForce RTX 3080 Eagle as a graphics. That means we will share some information about RTX and DLSS.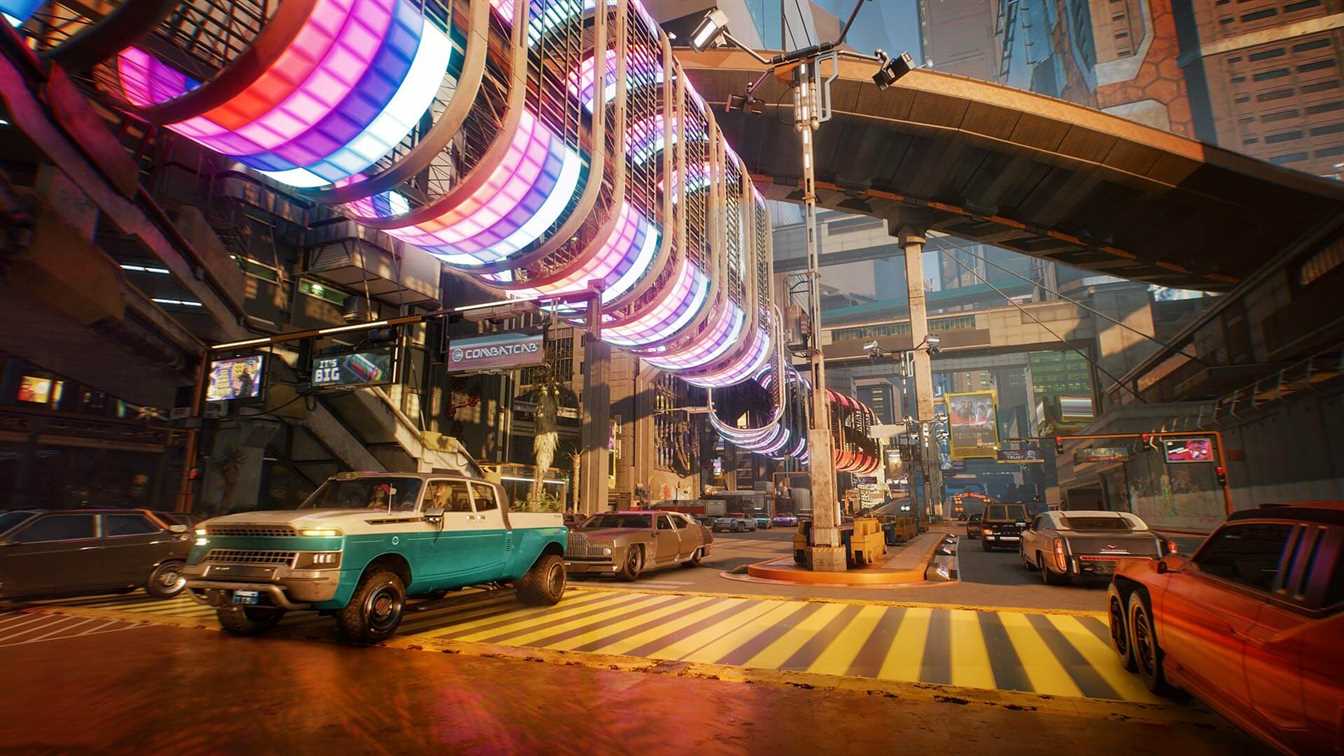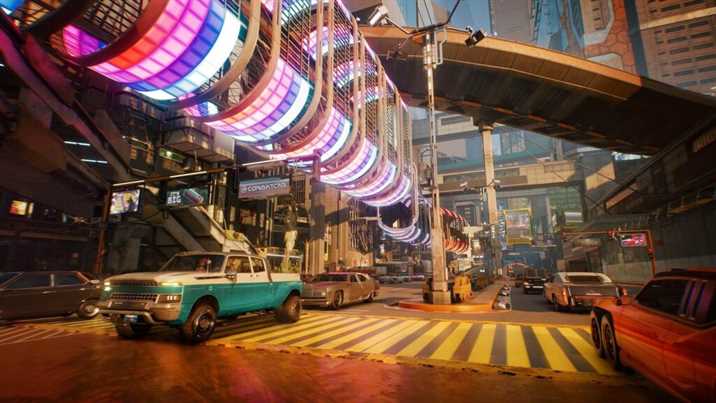 Cyberpunk 2077 Review
When we first enter the game world, it feels like a small world. But we can easily say that it is full of details. The city is full of big buildings and skyscrapers. When you first go out of your apartment, you feel that you are in a very big world. Crowds of people, neon lights, skyscrapers, flying cars and futuristic atmosphere makes you excited.
Night City is full of colours but also full of danger and darkness. You can expect anything in every corner of the city. You can run into a gunfight and even be a part of it in a moment. Or you can witness a robbery and it is all up to you to help or not. When you are in your own "territory", you can deal with the problems easily. But if you want to be a hero in a different territory, your carrier will end in a very short time. It takes moments to get a bullet in your head.
There are tons of things to do and lots of places to visit in Night City. You open your map and when you see the things you can do in a small area, you understand that there are lots of things to do. There are lots of places to interact like implant points, restaurants, night clubs and gun stores. And we want to say that your cell phone never stops ringing. Even when you are on an important job, you always get new offers on your phone. When you say that you are busy and cannot talk at that moment, you see that you start to recieve text messages. But we want to say that quests, especially side quests are a little inconsistent. Sometimes you don't know why you are doing that quest.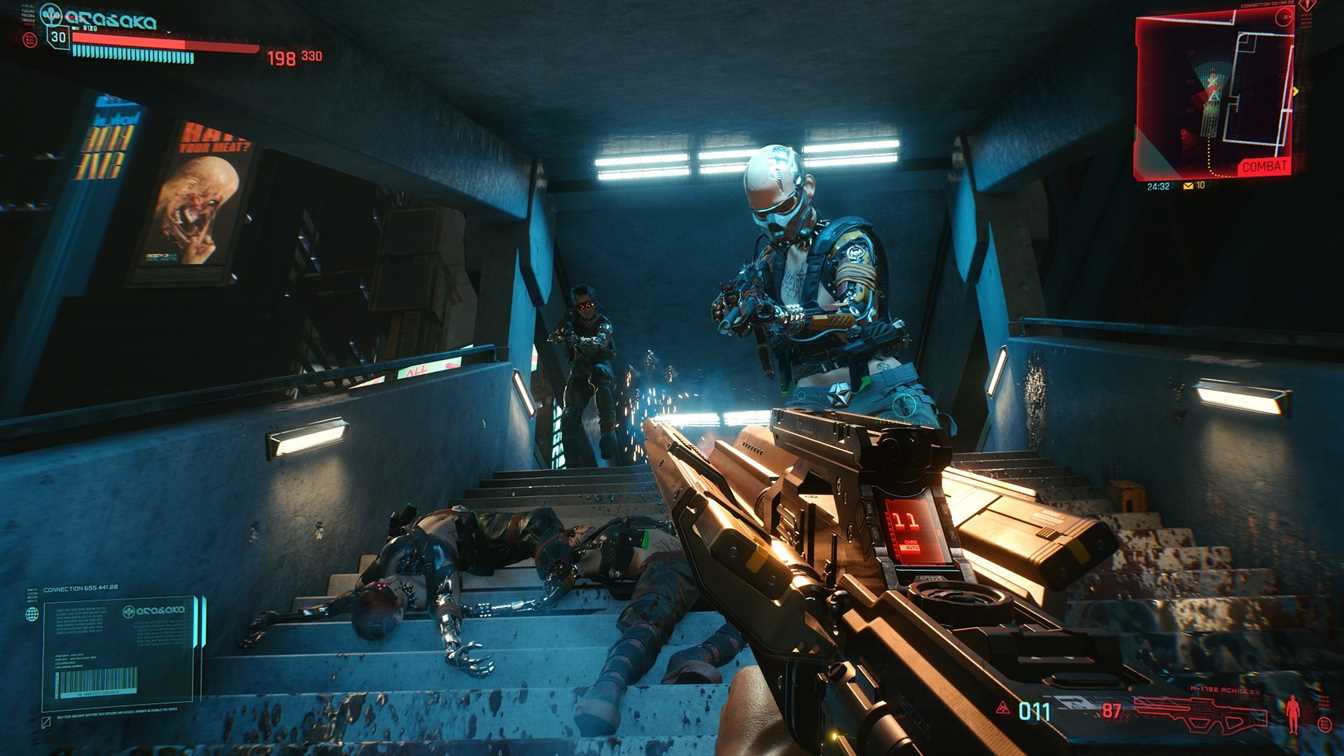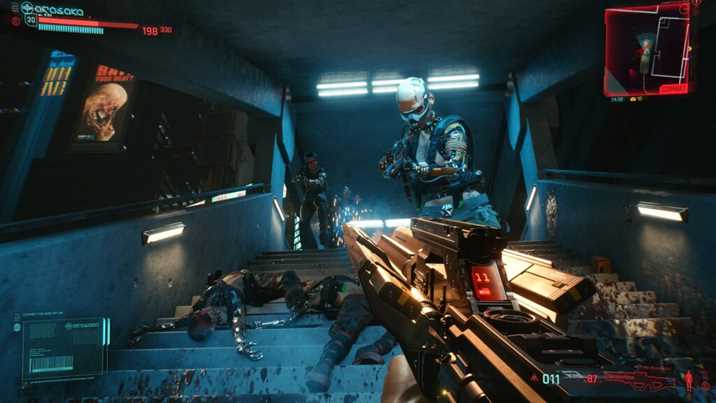 In the game there are seven different regions called Watson, Westbrook, Heywood, Pacifica, Santo Domingo, City Center and Badlands. You start the game in your apartment in Watson region. The starting point of the game is Little China in Watson. In the first 10 hours of our gameplay, we never got out of this region. And we want to say that there are still lots of things to do in that area.
Three Different Backgrounds
There are three backgrounds to start in the game. They are; Nomad, Street Kid and Corpo. Every background has its own story and own start points. We tried all of the three backgrounds for a while and decided to continue with Street Kid.
After we decided our background, we start to create our character. At first we decide if we will play with a male of female character. You can choose from three "ready-to-play" characters or you can create your own. You can change everything, yes everything on your character. Even your genitals.
Then you spend points in your skill system. You start with seven points. There are lots of weapons, armours and clothes in the game. There are also technologically improved weapons in the game. You can even create your own weapon and armour with the scraps you pick up. Of course you shouldn't forget cybernetics. You can ğut on cybernetics on some parts of your body in the cybernetics shops in the city. These cybernetics have different advantages in the game. For example, you put your first cybernetics on your hand at the start of the game.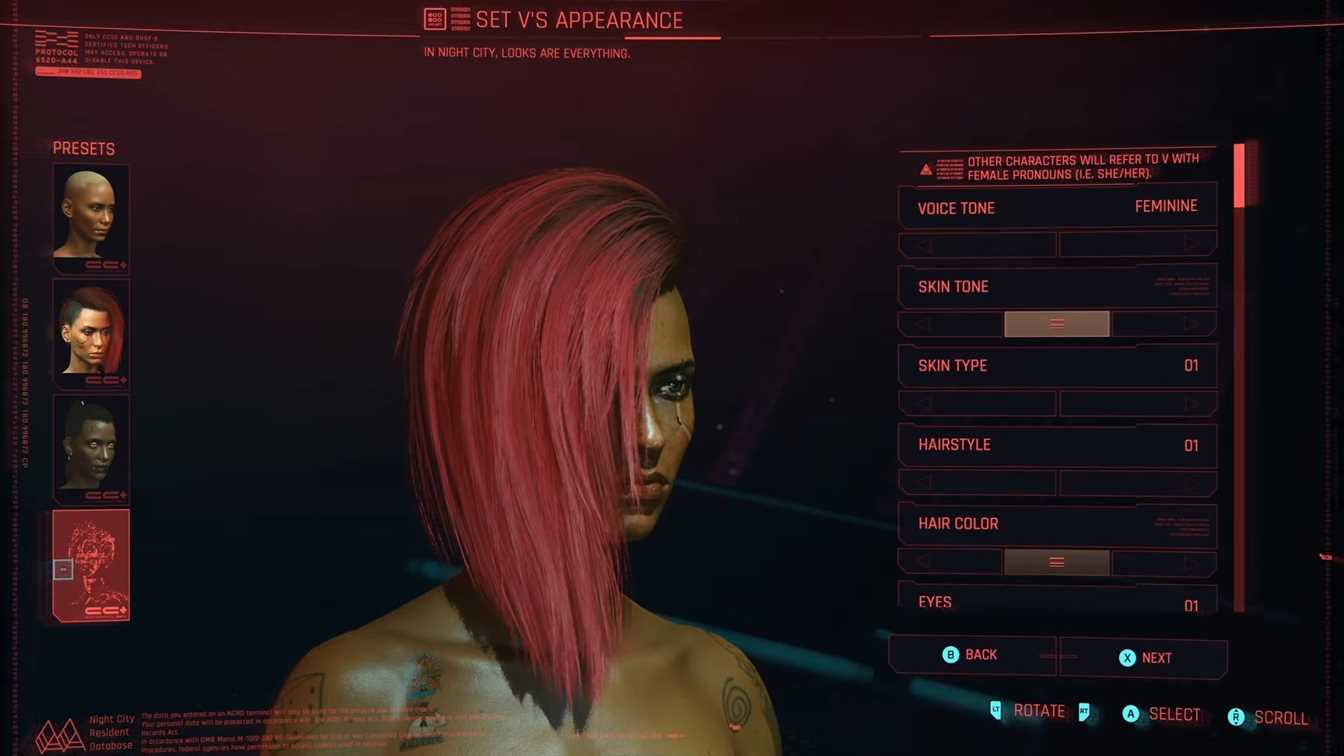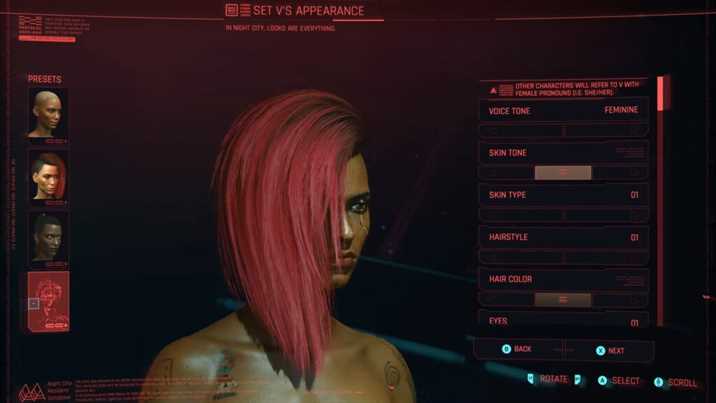 There are no repeating quests in the game till now. But of course there are some similar side quests like stealing a car or destroying targets. But we can easily say that main questline of the game is great. The biggest plus for the game is the dialogues into our opinion.
We don't want to make a review about the combat yet as it is early to decide if it is good or bad. We will give detailed information in our detailed review.But we can say that gunfights and weapons are great. You can use bombs or even hack the surrounding electronis devices around you. Sometimes AI behaves weird in gunfights and you find yourself in a complicated situation. But as I said, it is early to decide or tell things about combat yet. We will give you detailed information soon.
Graphics
Now let's talk about the graphics. We can easily say that CD Projekt Red did a great job about the graphics. It is a great feeling to walk around the city or drive any vehicle you want. Even street lights and graffitis on the walls are detailed. But as we didn't install the huge update yet, we saw some bugs in Cyberpunk 2077 like flying objects, subtitle problems and some others while writing our Cyberpunk 2077 review. But these problems will be solved with the first update. Side characters are also very detailed.
As we said before, we played the game with a Gigabyte NVidia GeForce RTX 3080 Eagle while writing this Cyberpunk 2077 review because RTX and DLSS is very important in the game. It won't bbe wrong that CDPR developed the game on these technologies. You feel yourself in a living real world with RTX and DLSS.
We can change nearly everything in graphics settings. You can choose low, medium, high and ultra graphics. Also, you can change RTX High and RTX Ultra for ray tracing. If you have a high end computer and a strong graphics card like 3080, you can focus on the graphics.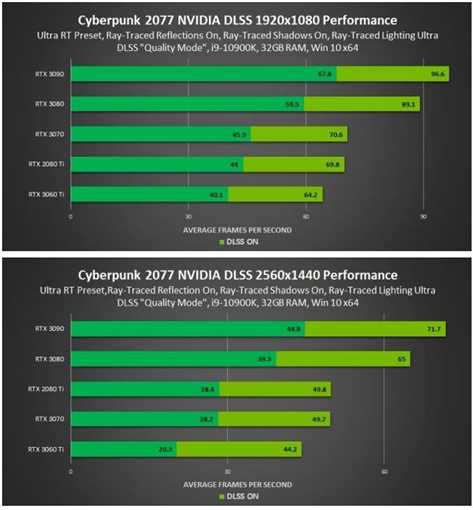 So our experience after 20 hours is like this. There are lots of details to tell. We will explain about brain dance, fight dynamics, gun fights trauma crew and others in our full review. Because it won't be right to talk about those before the official release. Hope you enjoyed our short Cyberpunk 2077 review. Stay tuned, enjoy.