Game News
Cyberpunk 2077 Trailer Contains Secret Messages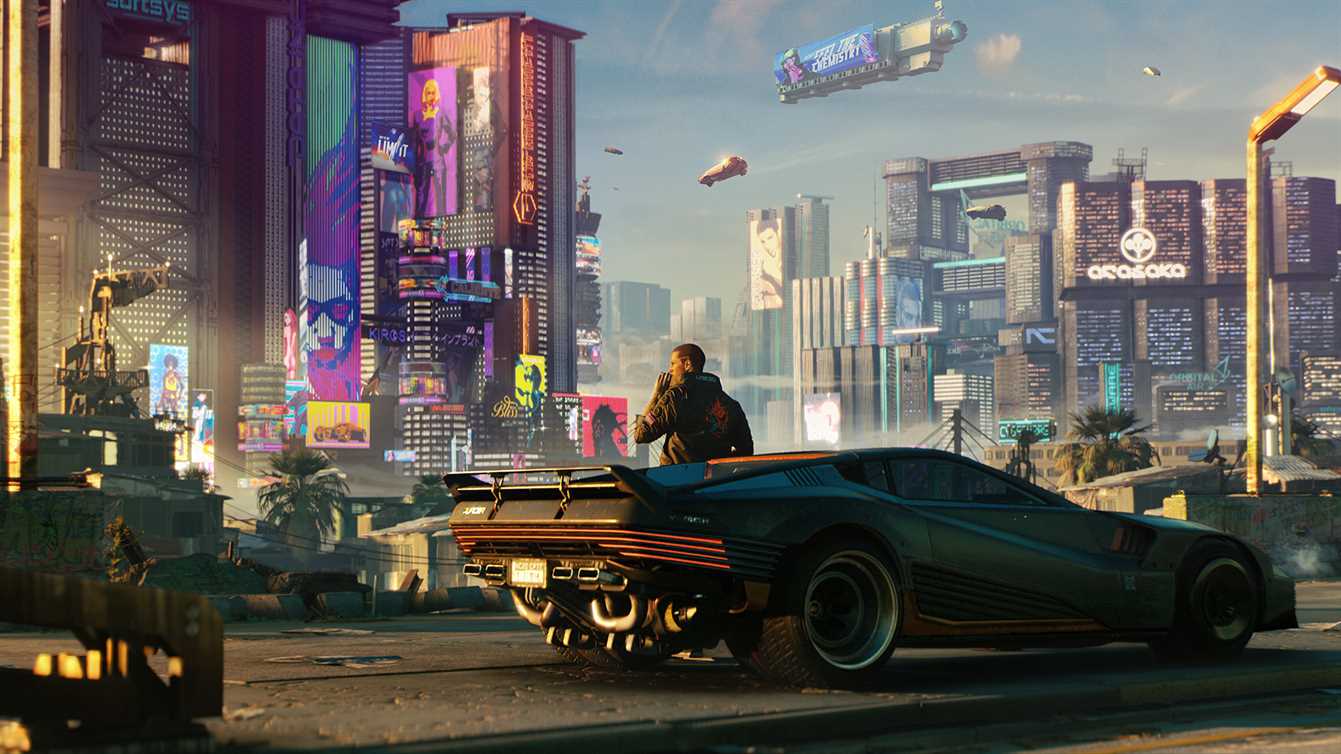 As you know, we shared the news of the Cyberpunk 2077 release trailer yesterday. A secret message was found in this released trailer, and it turned out that there were some things the developer team wanted to share with us. We also share with you this 25th frame image, which does not escape the careful editors of PCGamer.
Cyberpunk 2077 Trailer Says DLCs On The Way
As you know, the release trailer for Cyberpunk 2077, CD Projekt RED's RPG to release tomorrow, was yesterday. What mysteries lie in this trailer, which we have stated to be quite emotional compared to the others. The glitch effect that appears on the screen when it comes to the 2:05 part of the video has a developer note behind it.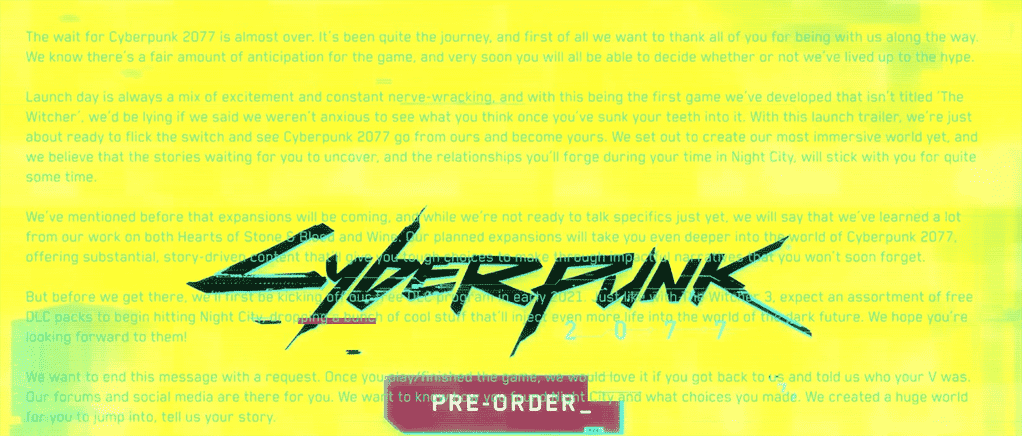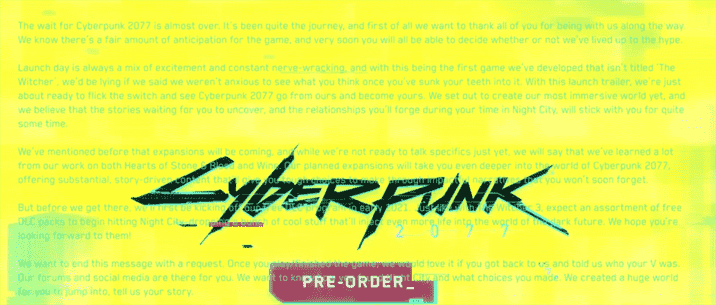 "Our planned expansions will take you even deeper into the world of Cyberpunk 207, offering substantial, story-driven content that'll give you tough choices to make through impactful narratives that you won't soon forget," the message says.
"But before we get there, we'll first be kicking off our free DLC program in early 2021. Just like with The Witcher 3, expect an assortment of free DLC packs to begin hitting Night City, dropping a bunch of cool stuff that'll inject even more life into the world of the dark future."
The Cyberpunk 2077 trailer contained this message. Cyberpunk 2077 free DLCs, which we already know will come, will be released early next year. Just like the Witcher 3, a number of free DLCs await us after the game's release.