Game News
Doom 3 VR Edition Announced For PlayStation VR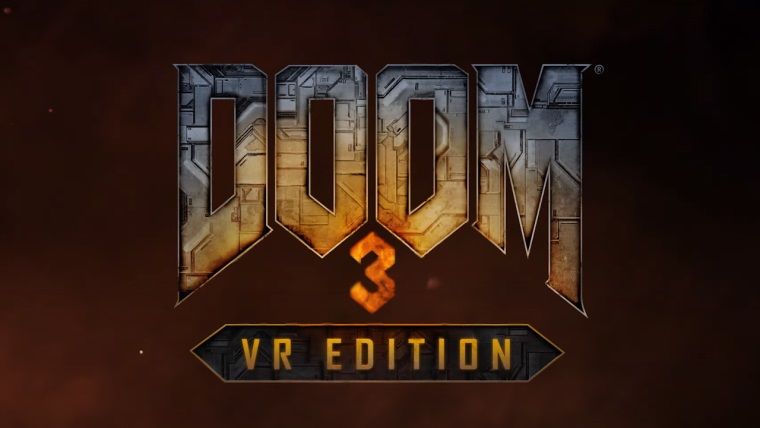 Today, Doom 3 VR Edition developed by id Software was announced with a new trailer. The third game of the Doom series, which has directed all the FPS games after it, can be played on PS VR with two new expansion packs. Good news for those who want to experience the old generation action FPS experience through virtual reality!
Doom 3 VR Edition Announced with a New Trailer for PS VR
Doom 3, which was originally developed for PC and later appeared on PlayStation, Xbox, Switch platforms, is now coming for VR. Besides, Doom 3 VR Edition has been announced with a short teaser trailer for PlayStation VR. By diving into virtual reality in a UAC facility occupied by demons, we will experience the pleasure of both frightening and killing at the same time. The game will be released for PlayStation 4 in the first place and can be played with PlayStation 5 thanks to backward compatibility.
In addition, Doom 3 VR Edition will feature Doom 3's expansion packs Resurrection of Evil and The Lost Mission. Both of these expansions have been reorganized for PS VR technology. It promises an experience that will last over 15 hours with its improved textures and new shading technologies. They also state that the sound effects have been renewed.
The PlayStation blog post shared by the developer says the game will take full advantage of many features of PS VR. They added a small interface to keep track of your health, armor, and ammo on Doom 3, the original of which was highly acclaimed by the critics. The release date for the game to be released for PlayStation 4 and 5 was given as March 29, 2021. Yes, VR is one of the least used platforms by gamers today, but developers have not lost their interest yet. What do you think about this game? You can share your opinion in the comments.
Experience id Software's action-horror shooter in virtual reality.
Take a trip to Mars you won't soon forget with the power of PlayStation VR and Doom 3 VR Edition. The game arrives March 29 for PlayStation 4 and is backwards compatible on PlayStation 5. Take your Aim controller in hand, put on your PS VR headset, and step into the armored boots of The Doom Marine. Fight for your life as one of the few survivors left in a UAC facility overrun by demons.
Doom 3: VR Edition features Doom 3 and its expansions. The resurrection of Evil and The Lost Mission retooled for PS VR technology. Uncover the secrets of the UAC's unholy experiments, encounter uncanny monstrosities in claustrophobic environments. Also, wield an arsenal of iconic (and even otherworldly) weaponry with new textures, shaders, and sound effects. As you survive against the forces of Hell across over 15 hours of heart -stopping action.
Feel even closer to the terror with all-new VR enhancements that allow you to peer around corners. Also, angling your shots with flashlight-mounted weapons using motion controls, 180-degree quick-turn functionality to catch demons sneaking up from behind. Besides, an immersive wrist -mounted display to track your health, armor and ammo. Combined with the original Doom 3's critically acclaimed blend of action and horror gameplay, virtual reality fans are in for one Hell of an experience with Doom 3 VR Edition.