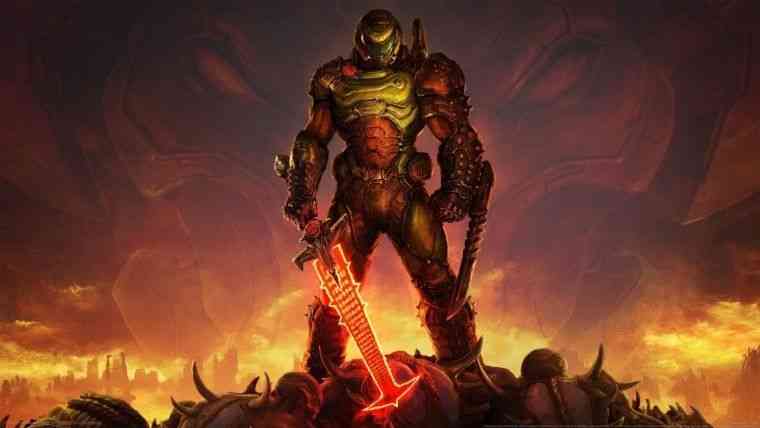 After three hours playing the game, our Doom Eternal preview is ready. You'll find Doom Eternal release date and system requirements below.
We have had the chance to play Doom Eternal, which fans of the series and action lovers are eagerly waiting for. In the past few days, Bethesda organized a special event, for both publishers and the media, to play Doom Eternal.
How was the new game of the series, Doom Eternal?
In the event, we had the chance to experience Doom Eternal for about 3 hours. I was wondering how much the evolved Doom Eternal, which I tried in E3 2019. I'm a great fan of the Doom game released in 2016 with great pleasure and I also was expecting the same experience from Doom Eternal. Of course, I can't make too much criticism on the E3 version, because the time allowance was not enough. After playing for three hours, I surprised by the evolution of the Doom Eternal. More precisely, I have to say in advance that I have seen something different than I expected.
Doom Eternal Gameplay (Turkish)
Doom Eternal GamePlay Video
First of all, when you start the game, you got the same feeling as Doom, which came out in 2016. Doom Eternal stands out from this feeling and begins to make you feel that it is not just a game with the same dynamics. The story is at the top of these differences. Although it has an important story, never been more in the Doom series. We saw the traces of this in the Doom game, but I can say that Doom Eternal is more successful and enjoyable in terms of story presentation.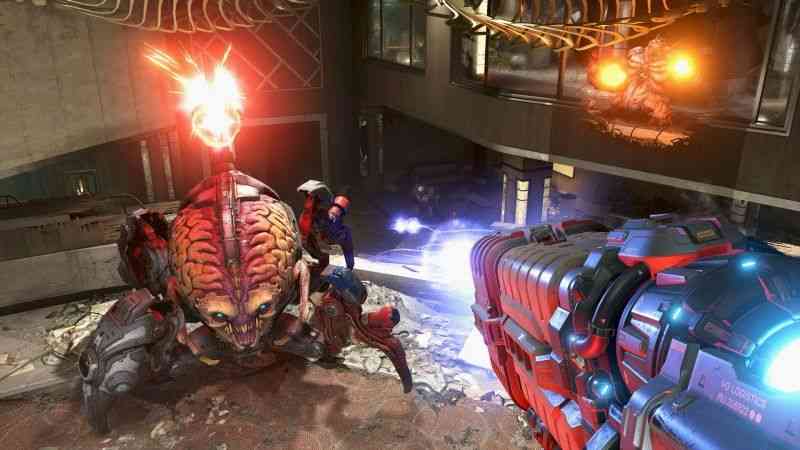 At this point, you should not think of boring intermediate scenes or a presentation that prevents play. You follow the story progress in a very balanced way. Of course, if you have played the series before by saying "Let me throw stress, let's kill the creatures", you may be a little confused. Because Doom Eternal is a sequel to the game released in 2016 in terms of story, but it is a production based on the whole series. So if you don't remember what happened before, the game we manage Doom Slayer can be a little confusing.
In the gameplay part, they managed to put on top of the dynamics we know. In other words, pure action, new weapons and the endless speed of Doom remained the same. Exactly Doom has the same roots in the new game as we expected. The production team build over and provided the game to catch its own atmosphere with the new features added.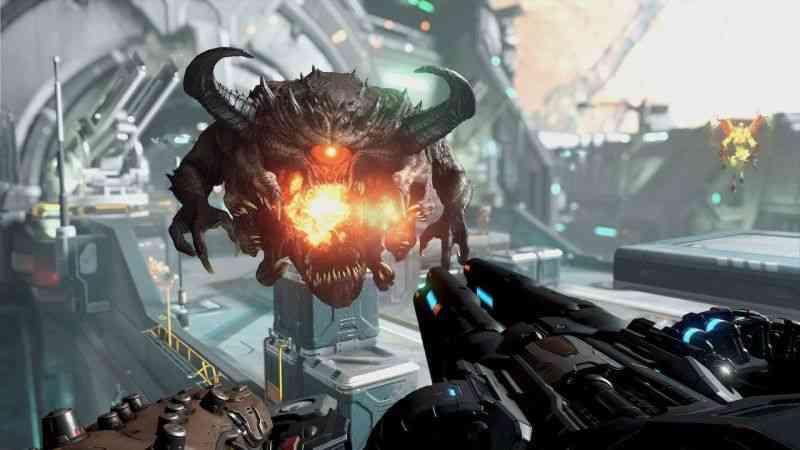 Doom Eternal Preview: Gameplay
The biggest and important difference in gameplay lies in the development system. The game structure, which previously focused on minor improvements and new weapons, has been moved a little further this time. Now you feel more clearly that your character or weapon in your hand has become stronger. With the upgrades you made and the weapon parts you found, the classic feeling at the beginning is replacing itself and you are starting to feel your character gradually getting stronger.
Moreover, this upgrading system is valid for both your character and your weapons. In other words, you can do more damage with a sticky bomb, you can pass a whopping punch that directly smashes your enemies. As you collect weapons such as chains, flamethrowers or plasma guns, you open the door to different features and tactics. For example, when you burn your enemies with a flame gun, you can get more armor from them. Such tactics make you stronger and demonstrate the purpose of using your weapons.
Another distinctive aspect of Doom lies in the enemy structure and the course of the game. Yes, you are moving fast again and you are continuing to kill the incoming creatures. As in Doom 2016, weapons and melee dynamics have been preserved. You attack enemies that you weaken and blow its head. It is possible to engage in different combos and actions with dynamics such as chainsaws and chains in the game. The most important factor that changes in the enemies lies in their weak points. This situation not only makes the game difficult but also forces you to make some tactics in that confrontation.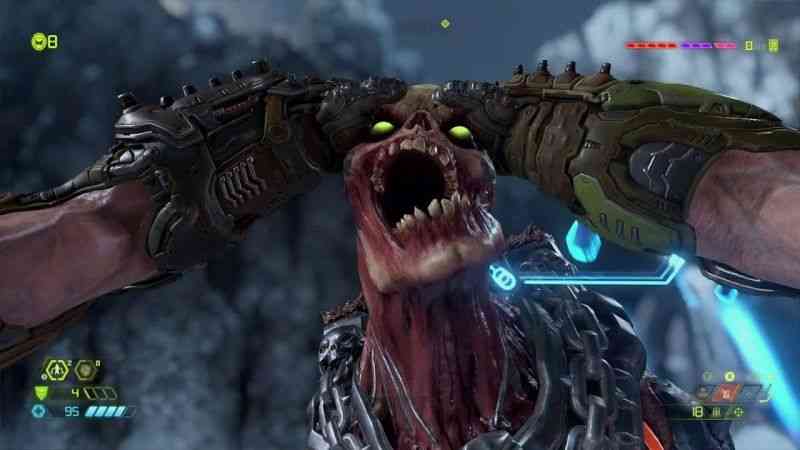 In other words, you use the adjacent footpad to fill your bars such as life and armor while defeating enemies that require larger or tactics. After playing a little bit, you start to learn the weak points of the enemies and take more sane action accordingly. For example, you can target rocket launchers to Revenants, or even if you rain bullets, you can quickly kill them by placing a bomb in the mouth of the Cacodemons you will barely kill.
As a result, Doom Eternal, which is quite satisfactory in a visual sense, has succeeded in bringing forward the previous game and being a different game as I mentioned at the beginning. Adding different spices to its endless action, the game contains features that will satisfy both Doom and action fans game fans.
Doom Eternal Expected System Requirements
Minimum Requirements
OS: Windows 7 64bit
Processor: Intel Core i5-2400 3.1GHz or AMD FX-8320
Graphics: AMD Radeon HD 7870 or NVIDIA GeForce GTX 670
VRAM: 2GB
System Memory: 8 GB RAM
Storage: 55 GB Hard drive space
Recommended Requirements
OS: Windows 7 64bit, Windows 10 64bit
Processor: Intel Core i7-3770 4-Core 3.4GHz or AMD FX-8350
Graphics: AMD Radeon R9 290 or NVIDIA GeForce GTX 970 4GB
VRAM: 4GB
System Memory: 16 GB RAM
Storage: 55 GB Hard drive space
Doom Eternal Release Date
Let's complete our Doom Eternal Preview with the Doom Eternal release date. The game will be released on March 20, 2020. You can watch Doom Eternal Trailer from here. Also, here is the Steam link of the game.