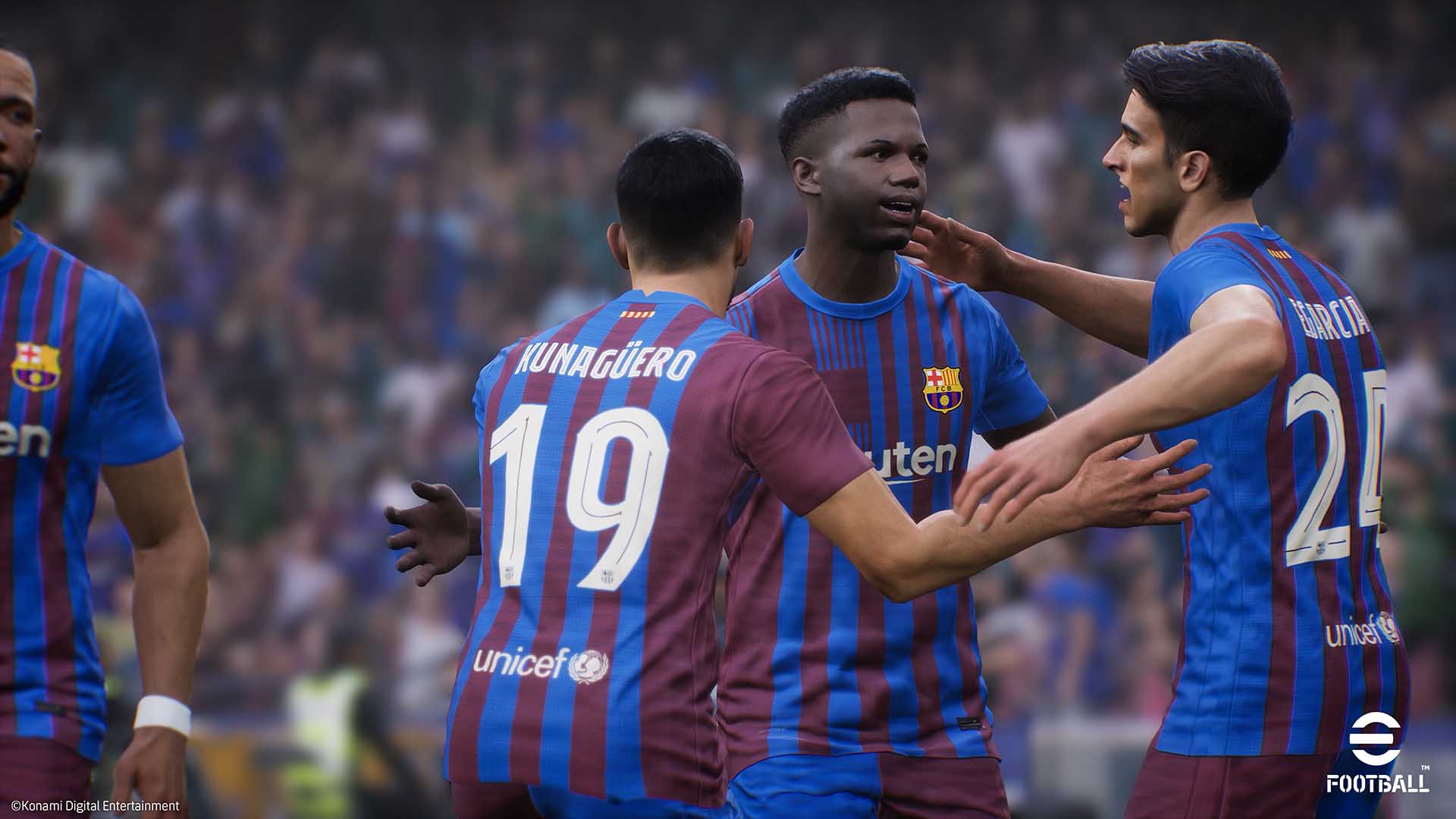 Almost 25 years of football adventure, which started with Konami's Winning Eleven series, turned into eFootball last year after evolving into Pro Evolution Soccer. The game, which basically always remained the same, continued to appeal to the same fan base even though it changed its name. As with other football games, it has survived by releasing new versions every year with some changes and updates. However, let's see what awaits us game lovers, especially football game lovers, in the production that changed both its name and many mechanics by undergoing a great evolution last year. How is eFootball 2022? Is it worth playing?
How is eFootball 2022?
Let me tell you right from the beginning, as a football constipated, unfortunately, the chance to try the new production fell on me. Even though I like football games, for some reason I can't handle the controls as much as I want. Maybe it's because I didn't have the patience to learn and gain control mechanics. Or because I always wanted to win… But we didn't have a choice, as the event was going to take place at the Konami office in England and I was the only one from the Play4UK in the UK at the moment. The interesting thing is that there was no one who could come from other countries.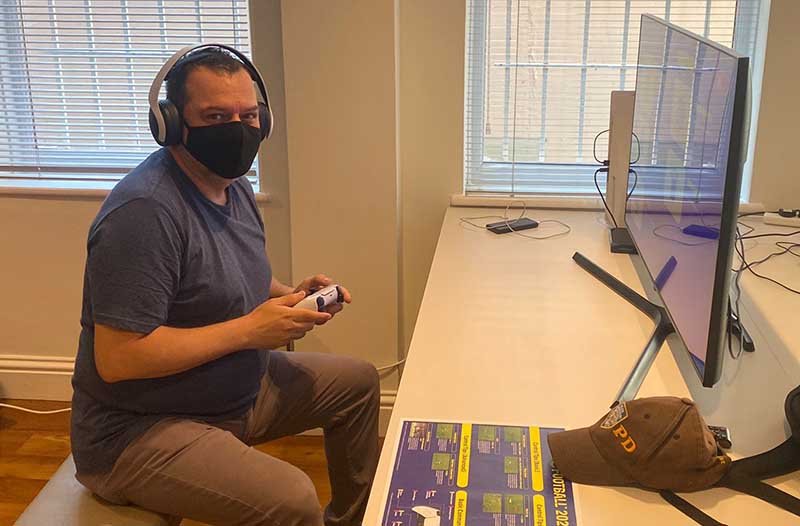 When the day of the event came, I packed up and set out with a five-layer mask. Because I had to go to Konami's office by train. I arrived at the office after an 2.5-hour journey. There was only one journalist waiting with me. He was a friend of ours who came from another country, normally a waiter. The pandemic has deeply affected all sectors, but I still applaud the efforts of companies to return to normal. Anyway, after a while, they let us in, at that time two more journalists joined us.
After a short presentation, they left us alone with the PS5s. Let me tell you right away, I was finally able to see the PS5's development kit. You know, the previously leaked version with a space in the middle that symbolizes the V.
– You know, I said I don't know much about football games, so it shouldn't sound like I'm cheating. However, I'm trying to visualize the environment, just in case you know the conditions I'm under while I'm testing the game. –
In the presentation, the presenter talked about the new features brought to the game. The version we tested also had features that would not be available in the first release. However, since we do not know which ones will be when the game comes out, I will describe the features given. Three major patches are coming for other features, with each patch expanding the game.
First of all, the first issue mentioned was that the game was completely renewed, or rather changed. It is presented as a simulation and based on reality. It has realistic speed and flows. The main focus of the company was on the control system, which was renewed with the 1 vs 1 Duel mode. They integrated the haptic feedback system of PS5 into the game. In this way, they aimed that the players could feel every shot or movement. Unfortunately, this feature was not active in the version we played. This will come with updates in particular.
Point camera angle introduced as a 1 vs 1 Duel system. It automatically zooms the camera when the player is in a one-on-one situation, allowing you to enjoy the one-on-one scene from a closer distance. Even when the player is free, it widens the field of view and allows the player to send a long pass. Of course, this is also based on the speed of the players. If you have a very fast-paced playing style, you will not be able to catch this feature. Whether you can catch these positions depends on the speed of the player, the passability of the ball, and a few other variables.
Although this seems like a risky thing in terms of production, it also shows that Konami understands that it needs to make some risky moves in order to get ahead of the Fifa series. In addition, you already have the opportunity to turn off this camera angle if you want.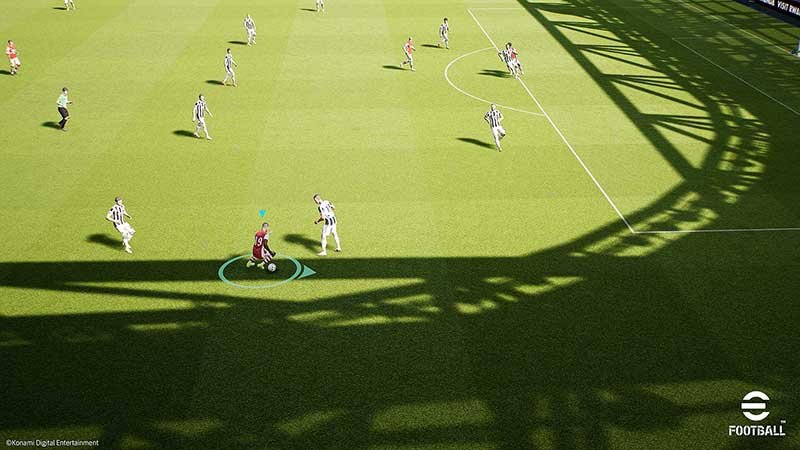 While the game was being developed, support was received from professional football players. For example, Spanish football player Andrés Iniesta was in action to transfer the movements of the midfielders to the eFootball. The movements of the football player were recorded with motion capture cameras and transferred to the game. These, in the company's own words, add super-realism.
Gerard Pique's consultancy was used for the design of the movements to be animated in the defense. It was said that he was preferred because he is a modern defender and has a very good vision. Based on his abilities, eFootball 2022's defensive system is said to be taken one step further. Apart from these, of course, there are other players for other positions.
Putting all this together, "How is eFootball 2022?". The answer to our question is revealed. Realism is in the foreground.
I left one of the most crucial points for me for last. Cross-platform play feature. But this isn't limited to PC and PS5, or PS5 and XBS. Android and iOS players will also be included in the game thanks to this multi-platform feature. It will be enough for them to have only one controller. I think this is one of the biggest features that will revolutionize. Because the game comes with a technology that will cover one of the biggest shortcomings of mobile platforms. If you want, you will be able to participate in the tournaments and continue your game on the beach or during the lunch break at school.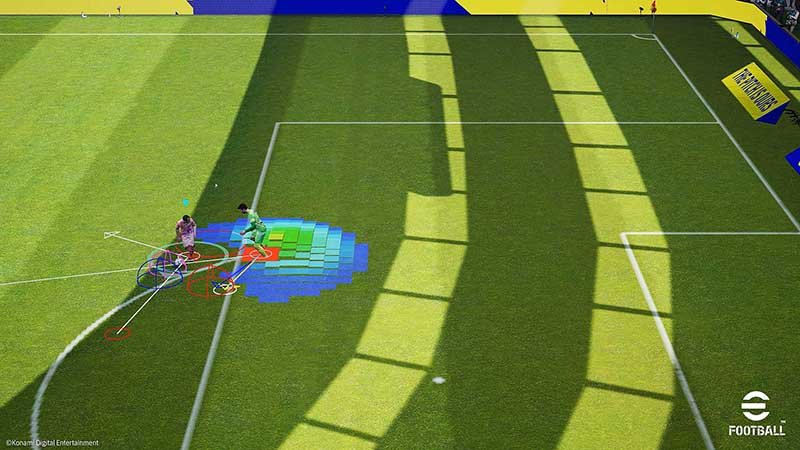 eFootball 2022 will grow with updates
Konami doesn't offer all of these features at first. However, with the updates, features such as local teams and crossplay will come. Saying that there will be three major updates, the producers especially underline that they will be completely free, like the game.
Early Update
The first of these updates will come right after the game release and will allow for crossplay between generations, a new game engine and the ability to play well-known inter-club matches. In this patch, Creative Teams will add 600 more base teams, an online Creative League, a Tour Event to play against the AI, Challenge events, online quick match and online lobby. Creative Teams is essentially a form of FIFA Ultimate Team where players can create their own teams using players from the game. eFootball 2022 will feature three in-game currencies, eFootball Coins (premium currency), GP (earned through gameplay) and eFootball Points (earned through gameplay). These can be used to spend on players, which will be divided into different categories, such as those based on performance and legend status.
Autumn Update
With this update, the ability to create teams, play with different platforms (such as XBS vs PS5), the Match Pass system will come.
Winter Update
In the last update, mobile platforms will be included in the game. In addition, controller support for these platforms will be brought with this patch.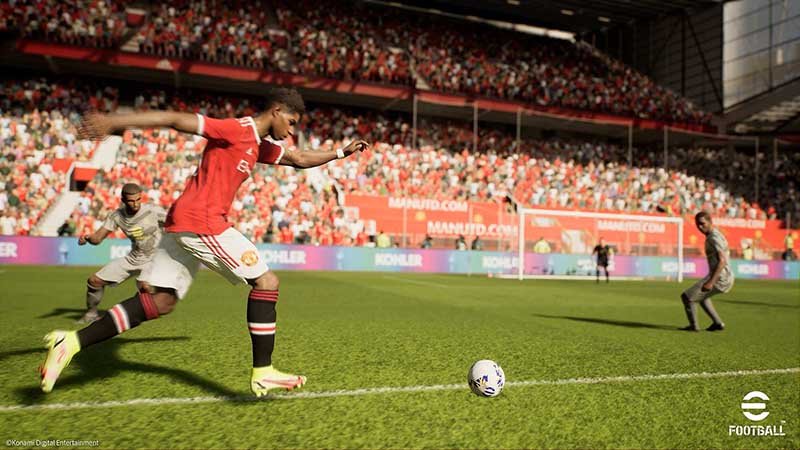 One of the things players can purchase is the Advanced Match Pass, which looks like a Battle Pass in that it gives access to more rewards in eFootball 2022 compared to those who choose not to pay for anything. Play eFootball PES 2021 will be automatically upgraded to eFootball 2022 on mobile devices and most of the progress made will be transferred. In future updates, Konami plans to release an edit mode where players can edit how their club looks, with haptic feedback, enhanced ball catching, fully cross-platform play, strong pass, strong kick, and other kicks on PS5.
Well, let's get to the answer to our question. "How is eFootball 2022?" and "Is it worth buying?". That must be the good thing. You don't need to buy the game. You'll just log in and add it to your Steam library Steam. Because it is free.
eFootball 2022 will be available for free for PS5, PS4, Xbox Series X|S, Xbox One and PC (via Steam).