TV - News
DOTA: Dragon's Blood Anime Series Announced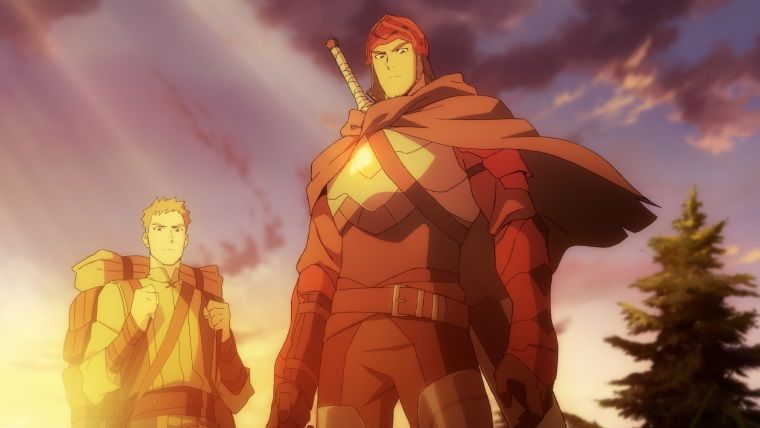 Netflix recently announced the DOTA: Dragon's Blood anime series, which shares the same universe as the DOTA game with a surprising statement. Collaborating with Valve, the producer of the game, for this project, Netflix also released a short promotional video for the series.
Here's a little love from us, to you. Yes, you. You know who you are. pic.twitter.com/AGlnOi3NIf

— Netflix Geeked (@NetflixGeeked) February 17, 2021
DOTA: Dragon's Blood Anime Series First Trailer Released
Netflix announced the DOTA anime series, which takes place in the same universe as Valve's game named DOTA. As you know, Valve signed DOTA is one of the most successful MOBA games. We can even say that it is the first game of the genre, considering its release as a Warcraft mode. In the anime series, some characters and terms we see in the game will also be included. When we look at the promotional video, we see that characters such as Dragon Knight Davion and Moon Princess Mirana featured.
It also stated that the DOTA: Dragon's Blood anime series will release on March 25. The series will have 8 episodes. Behind the series South Korea-based Studio MIR, which has previously produced productions. Such as The Legend of Korra, Voltron: Legendary Defender, Kipo and the Age of Wonderbeasts, and Mortal Kombat Legends: Scorpion's Revenge. You can take a look at the promotional video for the series below.
Serving as showrunner and executive producer is Ashley Edward Miller, screenplay co-writer on X-Men: First Class and Thor. Miller also produced on Terminator: The Sarah Connor Chronicles, Fringe, and Black Sails.
"Fans will love how we've imagined the DOTA 2 universe and woven together an epic, emotional, and adult-oriented story about some of their favorite characters," Miller said in a press release. "The cinematic animation, acting and music are simply next level and I'm grateful to Valve for supporting our creative ambitions."
Don't forget to mention your thoughts on DOTA: Dragon's Blood Anime Series in the comments section.