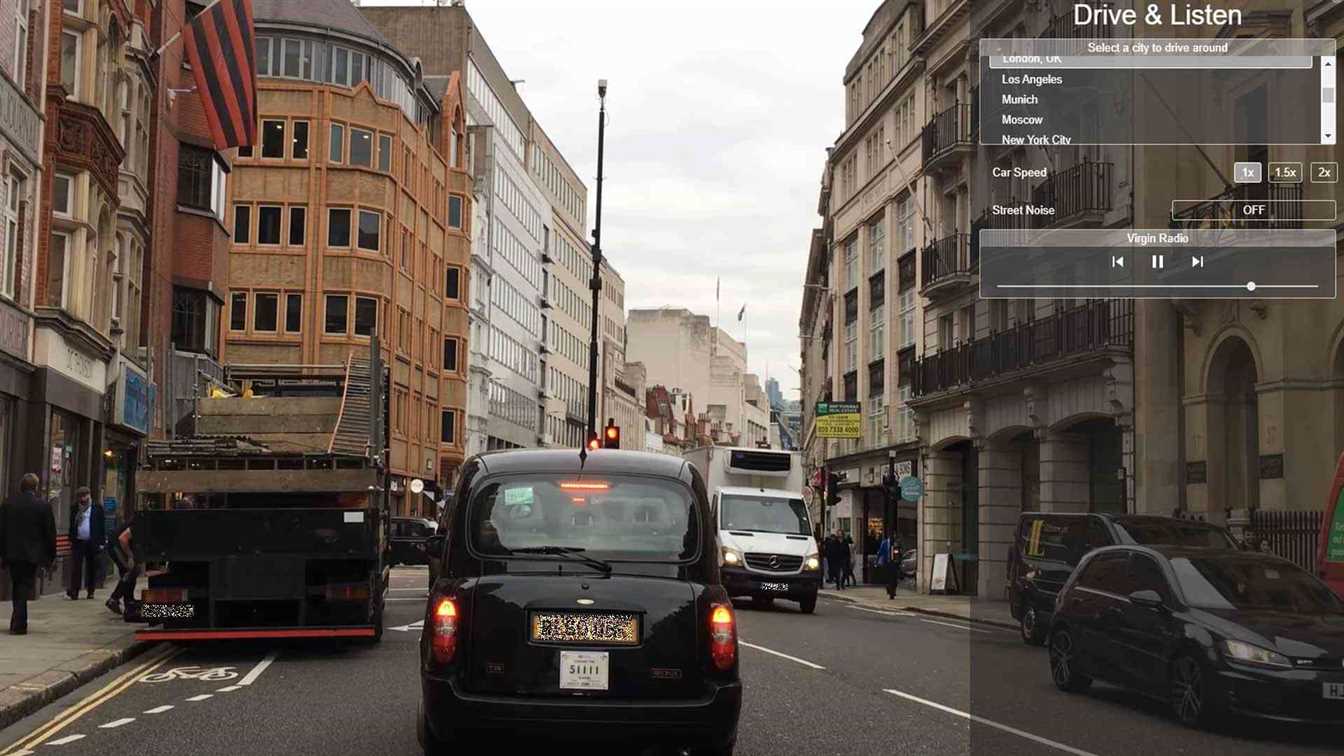 Drive and Listen application allows you travel and listen music to many locations. The application developed by Bit Pixels and located on the HerokuApp. Drive and Listen is a portal that allows you to listen to local radio channels while driving around the world through a browser. On the portal, you can even hear the ambient sounds and car horns while watching around.
Drive and Listen app: Travel everywhere with them
You can take a tour in cities such as Istanbul, London, Kyiv, New York, and Paris on the portal, which is located at https://driveandlisten.herokuapp.com/. You can also listen to music and programs from the local radios. There are currently 25 cities. Some of them also offer high resolution with 4K broadcasting. It is very enjoyable to watch the places you visit and the streets you know from home.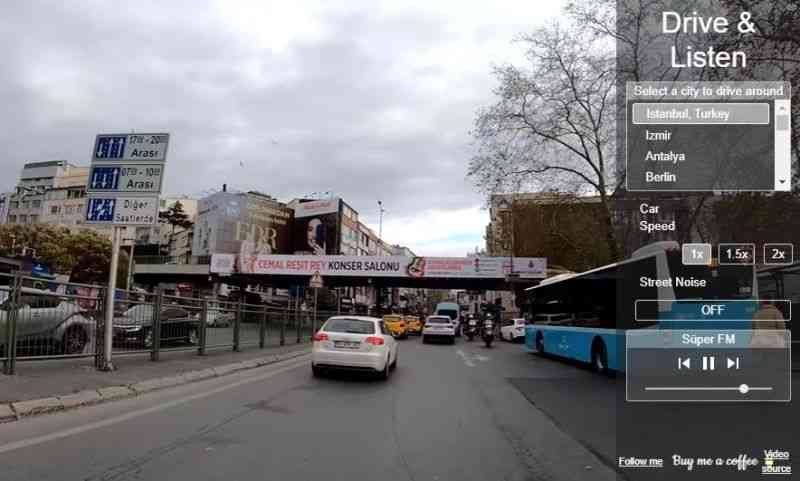 As if all this is not enough, you can also listen to outside voices if you want. For example, it is possible to hear ambient sounds or car horns heard on the road you are on. If you want a more stable environment, you can close it. Just your music, your autonomous vehicle is traveling for you. Of course, if you think that you will only listen to one radio, you are deceived. You can easily switch between the local radios of the city you are traveling to.
Although the images are constantly rotating for about five minutes, it will be fun to wander in a snowy Russia in the days when the weather is getting warmer.
It also provided a very pleasant infrastructure to explore the unfamiliar corners of the world. Even when watching 4K video, the image quality does not decrease much.
There is no need to download this application, which we can recommend for those who are getting bored during these days when we stay closed at home. You just need to open the link we shared above.
Do we exaggerate if we connect a steering wheel to the top of our screen and pretend to use it while traveling all cities?
What is Drive and Listen app?
Drive and Listen is an application that allows you to browse the many cities of the world and listen to local music through the browser. In total, it will support 25 cities for now, but this number will increase over time. An application that you can easily use even for listening to online radio.
What is the Heroku infrastructure used by the application?

Speaking of infrastructure, it would be nice to talk about it a little bit. Working with Heroku, the system is housed in a cloud computing application infrastructure. Expressed as Platform as a Service (PaaS), Heroku supports languages such as JavaScript, Ruby, Java, Python, Golang, which are highly preferred in many mobile platforms, and helps you publish web-based applications.