Game News
Epic Games Store May Be Draining Your Laptop's Battery Life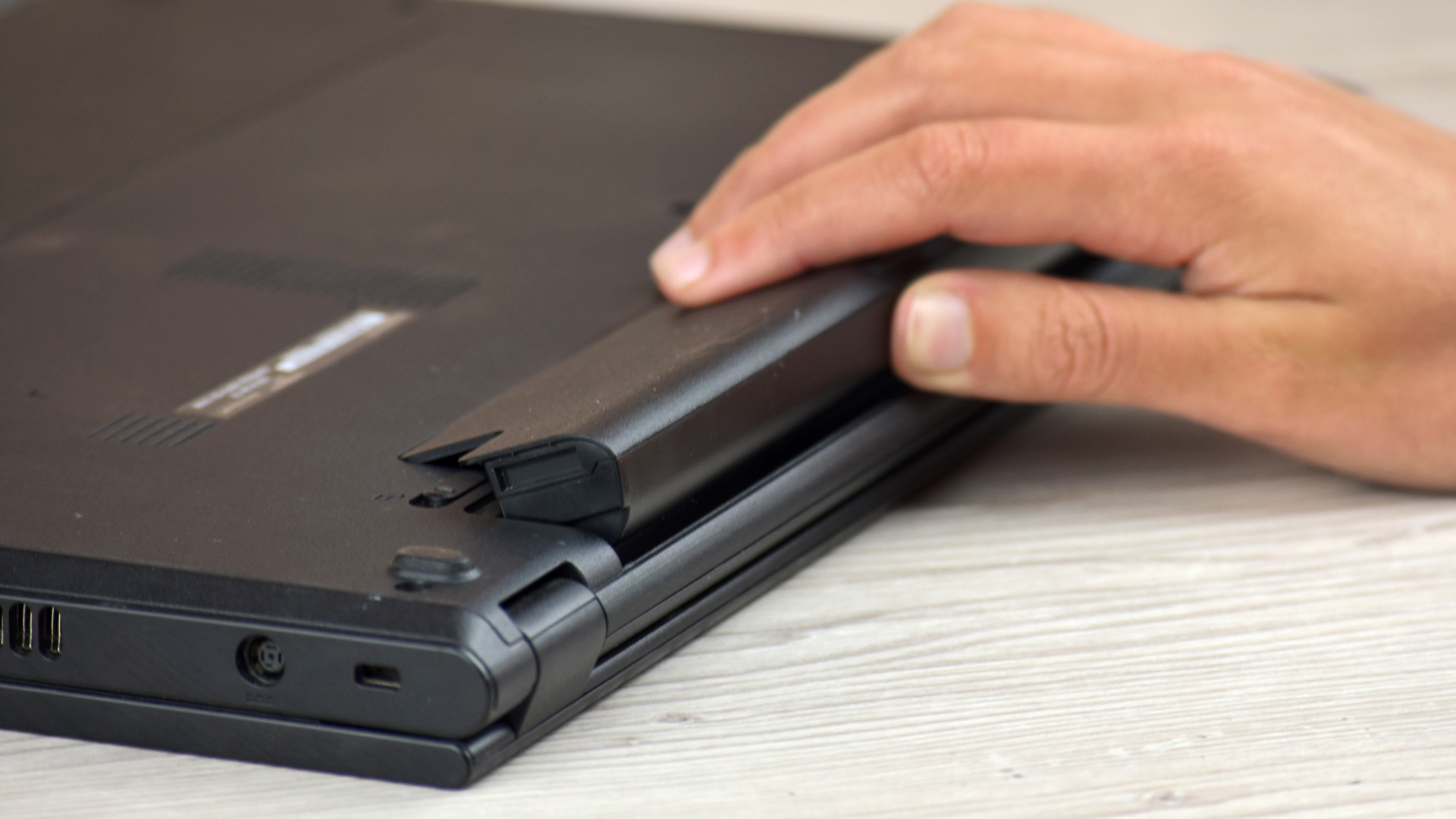 People who use laptops for gaming are caring pretty much about the battery lives of their laptop. But it looks like the Epic Games Store is draining it.
Epic Games Store might have a negative effect on the laptop battery
We know that background apps on laptops use the battery when the laptop is not on the charger. But some apps use more power than usual. Research from PCWorld shows that apps like Epic Games Store are using more battery than you might expect. This is literally bad news for the Fortnite players as they need to access the store in order to play their favourite battle-royale game.
PCWorld used a Microsoft Surface Pro 7+ with the new 11th gen Tiger Lake processors inside. During testing, they received some unusual results about the battery. They dug deeper for investigation and found out that the Epic Games Store was running hidden in the background draining a huge amount of battery power. PCMag ran a couple of system tests about it which you can find the pictures of it below: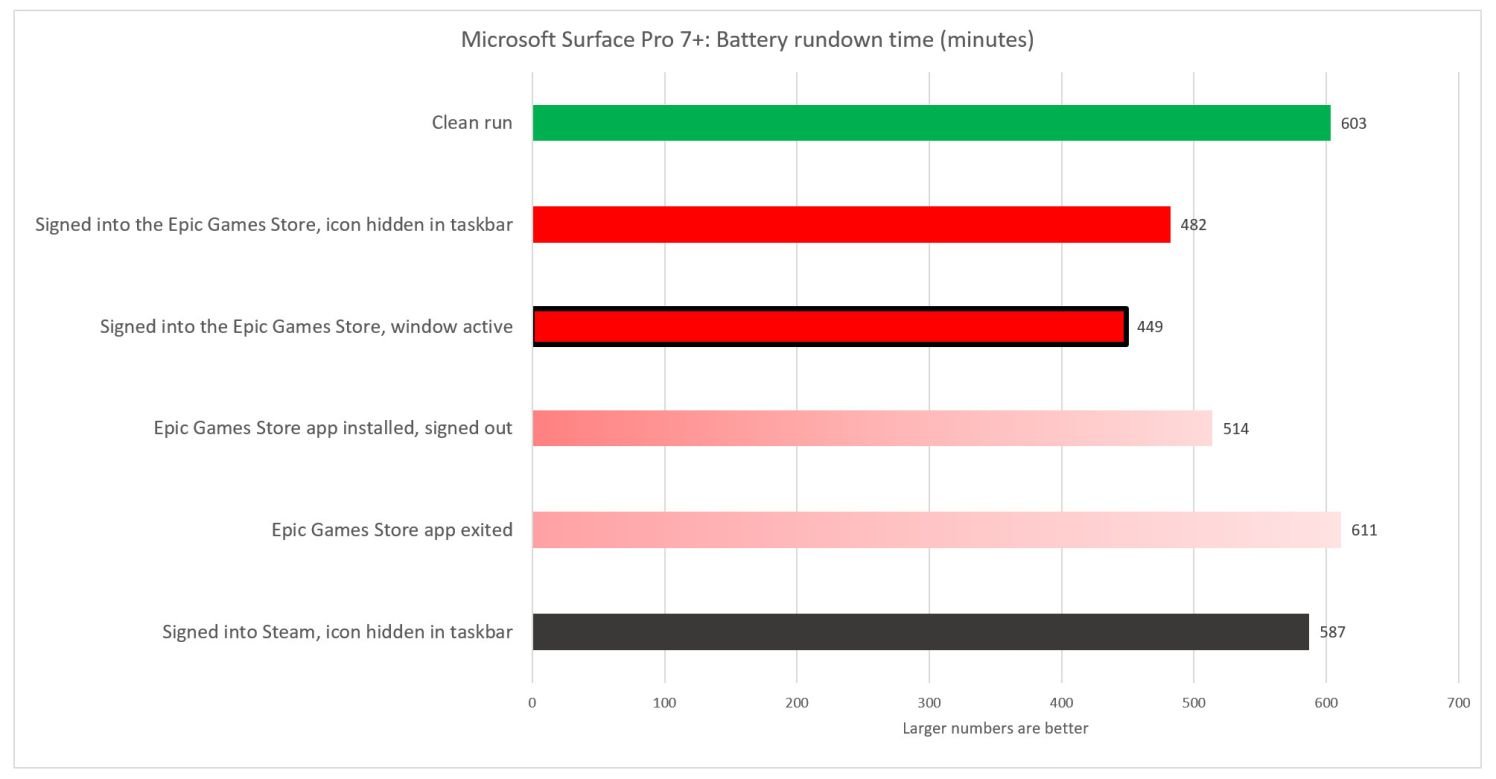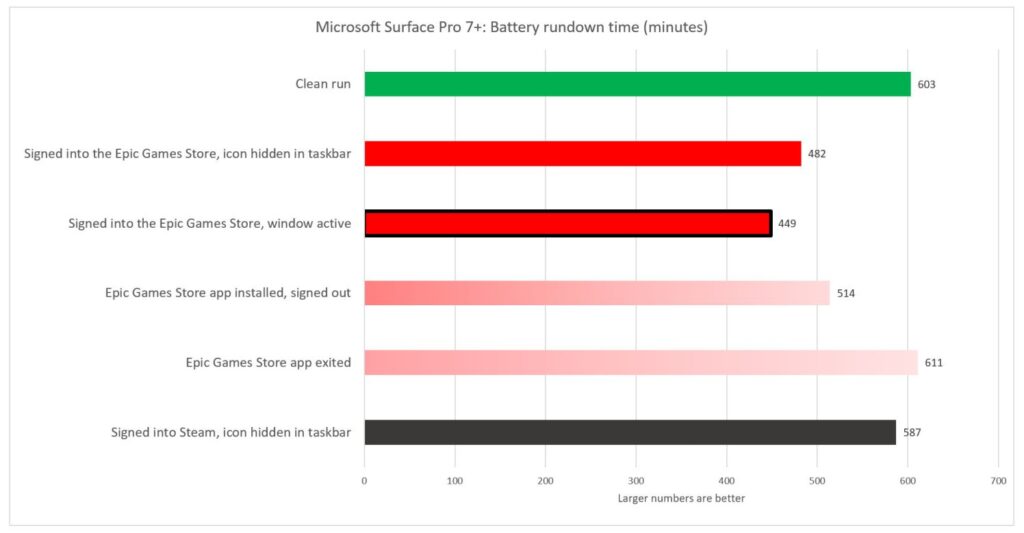 They found an average drop in battery life by 20 per cent on the Pro 7+ and an eight per cent drop on the Ryzen-powered Microsoft Surface Laptop 3. Every application that is running on a laptop drains a battery that is no surprise. But the Epic Games Store is using much more than usual. The same tests were also run with the Steam app open. But when we look at the tests, we can see that Steam has almost no effect on the battery.
According to the tests, we strongly recommend you close unnecessary apps on the taskbar. For maximum battery efficiency. You also should keep in mind that some apps are still running in the background even if you exit them. Yeah, this also includes the Epic Store.