Game News
Farming Simulator 19 Anderson Group Equipment Pack out 26 March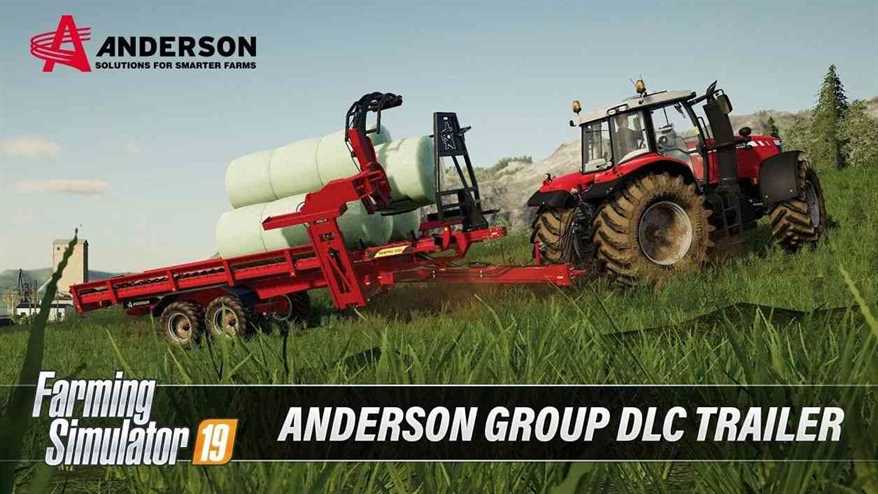 GIANTS Software and Focus Home Interactive are excited to announce the Anderson Group Equipment Pack DLC, bringing various additions and equipment from the Anderson Group. We've been continuously improving the game with great free features and patches, and this is our first major, paid DLC pack, releasing 26 March.
Baling is the big focus feature of this DLC, adding new types of bale and new tools to interact with them, all from the Anderson brand. A new tool allows for the creation of wood bales, integrated seamlessly into the various existing systems within the game. We're also improving some of those features in Farming Simulator 19, with two new in-line tools allowing the wrapping of multiple bales together into a tube – a must for farmers low on space in silos.
Farming Simulator Anderson Group Equipment Pack release date
The Anderson Group Equipment Pack DLC is coming to PC/Mac and consoles on March 26, and includes a number of other new tools for transporting and wrapping bales. We can't wait to continue to build upon and improve the best Farming Simulator experience ever as we continue to release new content for Farming Simulator 19.
Farming Simulator 19 Game Trailer Video
The Anderson Group Equipment Pack DLC will release March 26 on PlayStation 4, Xbox One, PC/Mac.