Game News
Final Blade Grand Launch Today, open for downloading globally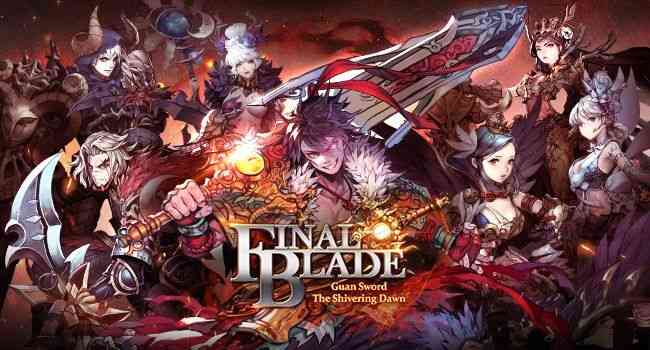 SkyPeople in association with Glohow has now released Final Blade globally. This game not only guarantees its legacy with No. 1 Top Download from Taiwan and South Korea but also in Global with over 300,000 users joined in pre-registration event!
Final Blade Release Date
Final Blade offers a variety of fun gameplay such as Adventure, Daily Dungeon, Endless Tower, Raid Boss, Clan Raid, and PVP. Moreover, it boasts wonderful graphics and amazing effects. This game will serve you an original fantasy yarn with various unique characters which can keep you up all night.
Celebrate Grand Launch with 5 events
1. Special Login: Just log in to receive plenty rewards.
2. Hero's Journey: Complete missions to get various rewards that make you journey much easier.
3. Conquer Adventure Mode: After clearing various Stages under certain conditions, receive Sapphire for free.
4. Valentine Event: Enjoy Adventure and receive chocolate. Exchange them for big rewards like a special 5 Star Hero or a 6 Star Hero.
5. Hero summon rate up event: Chance up for 6 Star Hero 'Shadow', a high damage marksman
Aside from these events, there are many more events waiting for you in Final Blade!