Game News
First patch released for Forza Horizon 4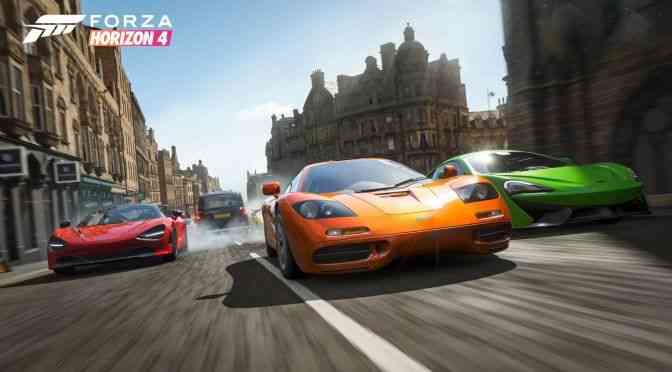 Considered as one of the best racing game of all time, Forza Horizon 4 released few days ago for early access players. With Xbox Play Anywhere, the game can also playeble on PC. Even though the game optimized very well for most of the PC's, there still some issues like huge FPS drop when PC loading something. But Playground Games released a patch today.
Forza Horizon 4 update details
Here is what patch does:
All Platforms

• General stability and performance improvements.
• Ultimate VIP Crown flair fixed.
Xbox
• Stutters on Xbox One X while free roaming.
PC
• Fixed issue when changing MSAA from 2x to 4x resulted in improper tree LOD rendering/popping until game restarted.
• Fixed stalls and large FPS drops during Initial Drive. Affected machines where the player had insufficient RAM for their quality settings.
• Fixed AMD GPU issue where switching MSAA settings without restarting resulted in black corruption on the environment.
• Environment streaming improvements for min spec machines.
• Added visual presets for Nvidia RTX 2070, 2080 and 2080Ti.
• Fanatec CSL Wheel – fix for handbrake stuck on.
• Wheel Force Feedback improvements.