Game News
Former Blizzard and Gazillion developers team up for free-to-play Collectible Card Game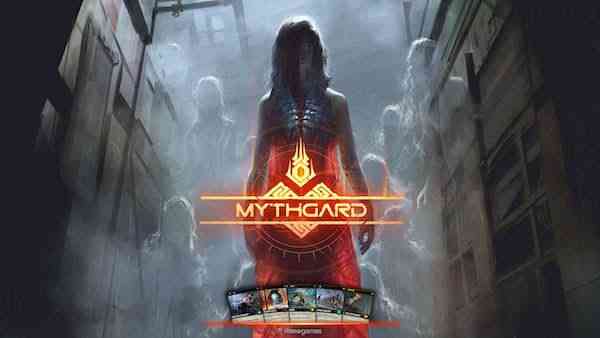 Established two years ago, Rhino Games has been stealthily building Mythgard with the intention of creating a CCG that has both deep strategy and quick tactical gameplay. Founded by Peter Hu (Blizzard, Runic Games) and Paxton Mason (Google X, Gazillion), with the backing of the original Blizzard North team, the studio of nine has built a lightweight game intentionally for seamless cross-platform gameplay.
Peter Hu had been a founding partner of Runic Games before co-founding Rhino Games with Paxton Mason. Peter's mark on the games industry has been significant, including as a senior member of the Diablo 2 team at Blizzard. Paxton left the mysterious Google X team to co-found Rhino Games, and the two have a long history of collaboration at Flagship Studios and Gazillion Entertainment.

Mythgard is a vast world where ancient beings, creatures of myth, and mortals all battle for dominance using powerful magic and technologies. Inspired by the urban paranormal stories already popular in books, television, and film, this is a setting where the characters, stories, and lore of the game weave throughout the single player campaign and into multiplayer.
"With all the digital CCGs by big name companies coming out recently, you might wonder why we're making another one. But in truth the genre is still relatively new, and there's a lot of game design space yet to be explored" says Peter Hu. "We believe that Mythgard's innovations on the form will stand out in people's minds for a long time to come. Personally, of all the titles I've worked on, this is the one that I've enjoyed the most – and I sincerely hope that shines through when you sit down to play it."
Beginning with an exclusive closed beta period set to go live in early 2019, Mythgard will be available through web, Steam, Google Play, and the App Store. The beta will feature:
Single player story campaign

1v1 and 2v2 multiplayer

Ranked and casual PvP modes

Unique resource and combat systems

330+ unique cards
The closed beta will be coming January 2019. Add Mythgard to your Watchlist in Terminals to be the first to hear about getting access!