Game News
Free copy of Witcher 3: Wild Hunt via GOG GALAXY 2.0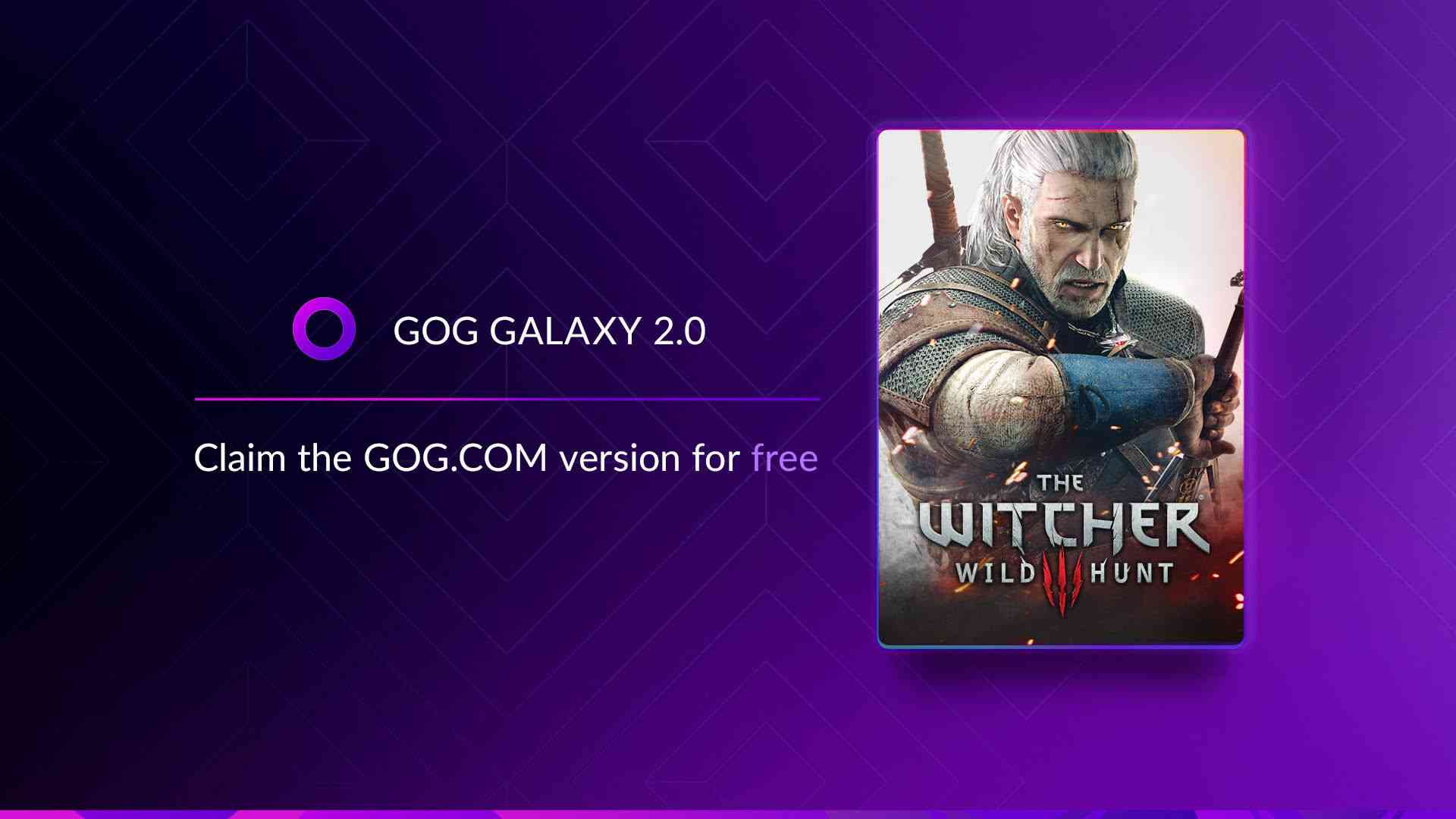 June 16 – We've recently finished celebrating the fifth anniversary of The Witcher 3: Wild Hunt and yet here's another good reason to be a fan of this cult game from CD PROJEKT RED. If you already own the game on any PC or console platform, you can claim the GOG.COM copy for free with GOG GALAXY 2.0. You can expect even more events like this in the future.
What is GOG GALAXY 2.0?
GOG GALAXY 2.0 is an application that allows gamers to connect external platforms to bring all their games and friends together in one place. This way you can manage and organize all your PC and console games in one library, launch any PC game, keep track of your progress and see your friends' status, achievements, and game time across all gaming platforms.
How to claim The Witcher 3: Wild Hunt for free?
Starting from today, if you connect the platform where you own The Witcher 3: Wild Hunt with GOG GALAXY 2.0, you will receive a GOG.COM copy for free. The game will show up in your games library inside the application. GOG GALAXY 2.0 will also import the game progress you've already made in The Witcher 3, like achievements and game time.
The Witcher 3: Wild Hunt on GOG.COM comes with some exclusive digital goodies: extended soundtrack with 4 bonus tracks, The Witcher official paper toys designed by top papercraft artist Tougui and The Witcher: House of Glass digital comic book. All goodies are available to download for the owners of the GOG.COM version from the application.