Game News
Get Spellforce 3: Soul Harvest's free Oktoberfest DLC via Steam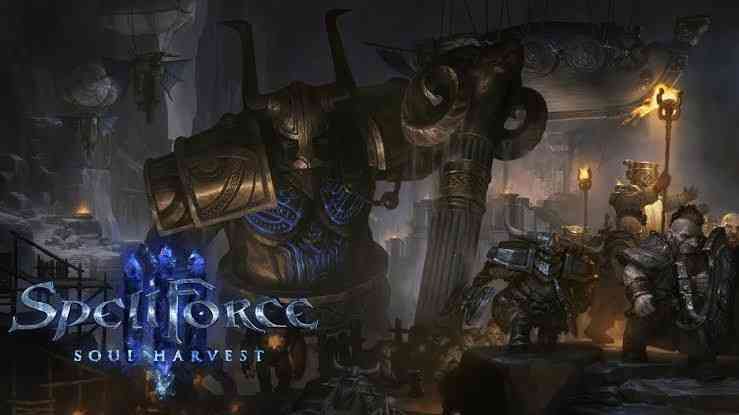 One crisp fall morning, General Aerev received an urgent letter from Queen Ayelith. It reads as follows:
General,
Reports have informed us of a barbaric ceremony taking place in the distant land of Bavaria: the "Oktoberfest."
While no one knows the exact nature of the dark transgressions transpiring there, scouts report blasphemy and debauchery of unparalleled dimensions.
Intoxicated by excessive amounts of alcohol and hypnotised by unholy tunes called "Blasmusik," the Oktoberfest is said to break even the most virtuous spirits — prompting men and women alike to break into salacious dance and mindlessly roar along to music of questionable taste.
For the sake of morality and all that's good and holy, Your Queen commands you to foray into Bavaria, seize control of the ceremonial grounds, and put an end to this debauchery.
A specialised general from Bavaria with knowledge of native battle tactics shall aid you in your endeavours.
If possible, do return a barrel of "Wiesnbier" to Nortander upon emerging victorious. Or two. For, uhm, research.
Signed, Queen Ayelith
As Munich-based developers with a weakness for good beer and Lederhosen, Grimlore Games couldn't resist the opportunity to prepare a little something to mark the occasion.
Enjoy this free Oktoberfest DLC for SpellForce 3: Soul Harvest. Have fun – or, as they say in Munich: Hobts a mords Gaudi!
The DLC is available later today on Steam, and every owner of SpellForce 3: Soul Harvest can add it to his or her library free of charge via the Steam product page.
New Features added:
– A new skirmish map, "Battle for the Theresa's Meadow," set in the fabled land of Bavaria, known for its lush meadows, cantankerous peasants, and luscious liquors: stand your ground against a friend and battle for dominion over the legendary Oktoberfest grounds
– New Human multiplayer-hero Alois Bierdimpl for the Oktoberfest map, a
– Bavarian brew master with two new skill trees guaranteed to raise your spirits
– New Bavarian outpost commander voice-over, which can also be used in regular skirmish matches (German voices only)
New Oktoberfest-themed music
Features:
– Build distinct heroes through various options and combinations on a skill tree
– Lead your army to victry in a reworked sector-based RTS system
– Use unique mechanics of your army units to win epic battles
– Use flying units for even more advance tactics
– Epic fantasy soundtrack and bleeding edge top down graphics
Multiplayer Features:
– Each faction has two unique heroes that complement individual play styles
– A modern multiplayer lobby will allow easier matchmaking and ranked play
– Create your own maps with the powerful modding tools.
New features for Soul Harvest compared to SpellForce 3:
– All-New Campaign: Featuring new story-line with over 20 hours of content
– All-New abilities and skill trees for even more diverse heroes
– All-New RTS Gameplay: Sector-based system with a focus on global resource distribution and unique faction mechanic
– Unique mechanics and unique unit kits make the races feel very diverse and offer replay value in the campaign
– Flying units allow more tactical elements
– New factions: Dwarves and Dark Elves
– Overhauled UI makes the game more pleasant to look at and more readable
About SpellForce 3: Soul Harvest
Three years after the Purity Wars, Nortander is on the cusp of a new era.
However, things aren't as peaceful as they seem – when the Queen calls you, a disgraced General, back to your homeland, you're plunged in a war on many fronts: While a hatemonger threatens to tear apart the Dwarven realm, an enigmatic cult of Dark Elves harvests the souls of people for reasons unknown. Gather your allies and prevent a catastrophe!