Game News
Gotham Knights Potential Release Date Released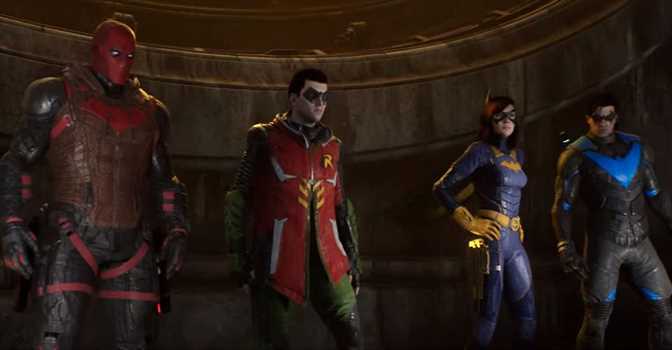 One of the projects announced at the DC FanDome event was the Gotham Knights series. Although the announcement attracted great attention, we couldn't get any more information about the production. Finally, Warner Bros. broke its silence.
With the arrival of New Year's Eve, companies started to make statements about their productions one after another. One of these statements was made from the official Twitter account of the Gotham Knights game. Fans of the series were very excited about this sharing.
Christmas in Gotham is something else. #GothamKnights pic.twitter.com/TZ3yZyqJpv

— Gotham Knights (@GothamKnights) December 25, 2020
Surprise From Gotham Knights
Gotham Knights game gave a new surprise to its followers on Christmas day. Gotham Knights wishing you a happy holiday with an image shared from the official account, posted "Christmas in Gotham is something else." also used the expression. In this post, in addition to the game's logo, we saw images of bags, notebooks, gymnastics rings, weights, and various gifts.
One of the things that attracted the attention of the fans the most was the poster in the image. The circus poster by Flying Graysons references the origin story of Nightwing. Under the poster, it is stated that the circus will be open between July 16 and July 21.
Naturally, DC fans who were eagerly anticipating the game began to make inferences from this visual. The followers, who first brought together the dates on the calendar, highlighted the date 7/16/21.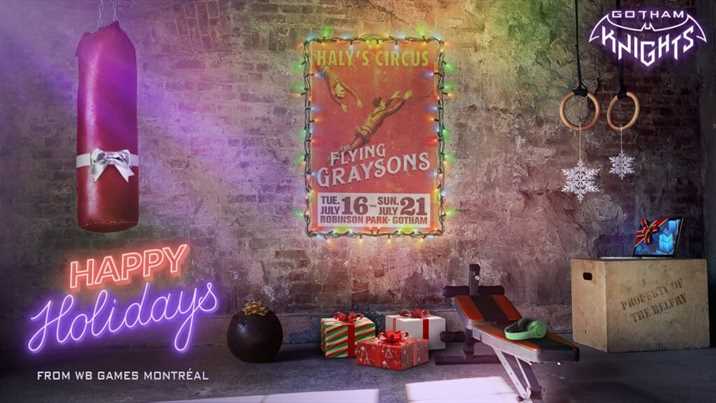 Does The Game Really Take Off In July?
Fans of the series should be skeptical about this theory. Big games called AAA are not released much in July. Warner Bros Montreal is also not an expected move to break this cycle.
Gotham Knights can play both online and in single player. Players will not be left behind from any content no matter which mode they play. The game will release in 2021 for PC, PlayStation 4, PlayStation 5, Xbox One, and Xbox Series X.