Game News
Hearts of Iron IV new expansion Man the Guns is released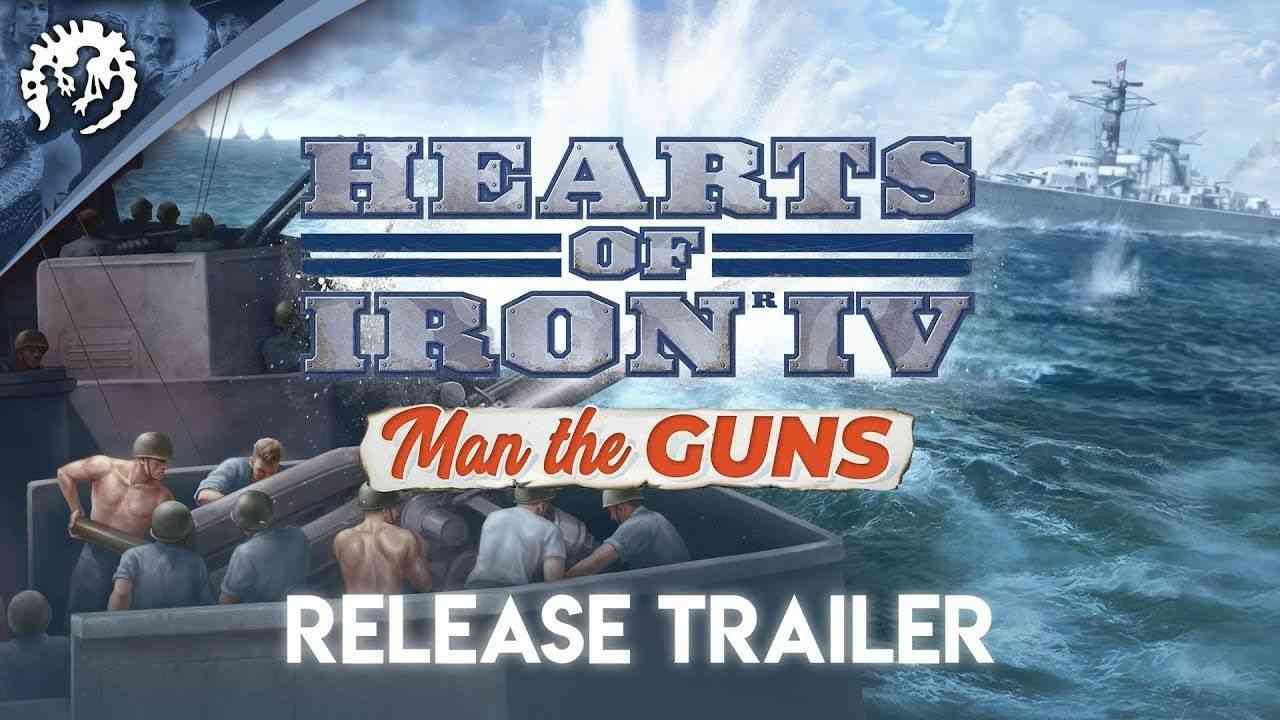 Victories in Western Europe and East Asia were won through the decisive application of industrial naval power. The Atlantic convoys kept Britain supplied until overwhelming force could be applied to Fortress Europe, and American shipyards produced capital ships for the Pacific War at an unprecedented pace. Are you a savvy enough admiral to master the intricacies of naval war? Will you repeat or rewrite history? Test your seaborne skills in Hearts of Iron IV: Man the Guns, available now at major online retailers for $19.99.
Hearts of Iron: Man the Guns features
Man the Guns is the newest naval themed expansion to Hearts of Iron IV, the popular World War II strategy wargame from Paradox Development Studio. Man the Guns comes with an armada of improvements to the naval game, including a new ship design mode, refitting older designs, fuel considerations and strategic convoy routes.
Hearts of Iron IV Game Trailer Video
Man the Guns also improves play for major democracies like the United States, the United Kingdom and the Netherlands, with all new alternate history paths and the mobilization of the American Congress.
Features of Hearts of Iron IV: Man the Guns include:
New Alternate American History: Use the American Congress to push for reform, at the risk of plunging the nation into another civil war.
New Alternate British History: Push for early decolonization of the British Empire or restore the ancient privileges of the monarchy.
Ship Design: Research new components and refit older vessels to take advantage of new knowledge. Outfit your submarines with snorkels or improved stealth.
Admiral Traits and Skills – Tailor and level up your Admirals with new traits and skills.
Governments in Exile: Welcome a government in exile to your democracy, boosting their legitimacy in return for more manpower and elite troops fighting to free their homeland.
Other National Focuses: New national focuses for The Netherlands and Mexico.
Naval Mines: Protect your coasts from invasion or assault with anti-ship mines, or clear a path through enemy mines before you make the big push.
Shipping route controls – plot new routes for your shipping and navies by marking areas you want to avoid.
Naval Treaties: Struggle to keep the peace by following internationally agreed upon rules, or creatively defy the world consensus by exceeding your limits.
Amphibious Landing Vehicles: Add power to your beach landing by researching and producing specialized combat vehicles for your marines.
New Music: Original music composed specifically for the Man the Guns expansion.