Game News
Here are the list of most selling games of the last week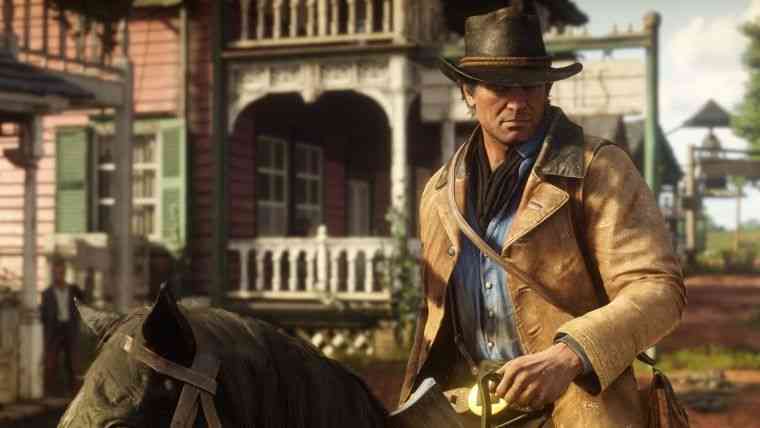 Red Dead Redemption 2, Rockstar Games' new game, is one of the best-selling games of last week as you can guess. The flawless production managed to meet the sales expectations across the globe. The first one of the previous week, Call Of Duty: Black Ops 4 is now lower in the list.
Best selling games of last week
It is obvious that Red Dead Redemption 2 will preserve its place on the list for a very long time. Let's see what will happen next week.
United Kingdom
1 (1) Red Dead Redemption II (PS4)
2 (2) Red Dead Redemption II (XO)
3 (5) FIFA 19 (PS4)
4 (3) Call of Duty: Black Ops 4 (PS4)
5 (4) Call of Duty: Black Ops 4 (XO)
6 (6) Forza Horizon 4 (XO) Reviews
7 (7) FIFA 19 (XO)
8 (8) Marvel -s Spider-Man (PS4)
9 (-) Football Manager 2019 (PC)
10 (13) Mario Kart 8 Deluxe (NS)
Japan
1 (-) Red Dead Redemption II (PS4)
2 (1) Call Of Duty: Black Ops 4 (PS4)
3 (2) Super Mario Party (NS)
4 (-) Street Fighter 30th Anniversary Collection (PS4)
5 (7) Minecraft (NS) Other
6 (-) Street Fighter 30th Anniversary Collection (NS)
7 (9) Mario Kart 8 Deluxe (NS)
8 (8) Splatoon 2 by NS
9 (6) Assassin Ods Creed Odyssey (PS4)
10 (3) SoulCalibur VI (PS4) Home