Game News
Rainbow Six: Siege Limited-Time Event Announced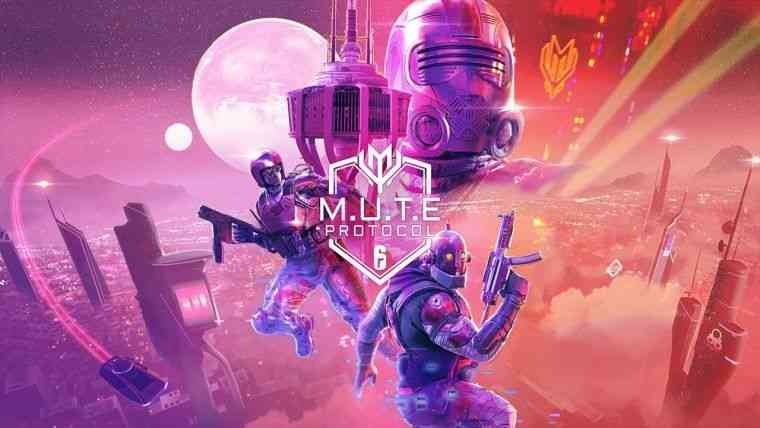 Ubisoft announces Tom Clancy's Rainbow Six Siege limited-time event. M.U.T.E Protocol 5v5 mode starts this week. The new map and area mode, which is in cyberpunk style, comes with season 5 and season 2.
The 5v5 game mode, in a sci-fi themed cyber-punk style, will last for a total of two weeks and will end on. It will be available for PS4, Xbox One and PC. Announced for Rainbow Six Siege, one of the most preferred productions in competitive games, M.U.T.E. Protocol limited-time event started as of yesterday. In addition to the futuristic Tower map, new weapons and features are added to the game with this event, which will last until August 17. The explanations and details made by Ubisoft are below.
What's in the new mode of Rainbow Six Siege?

Operators can switch between the drone form. In addition, defenders can control the map with bulletproof cameras to digitally navigate the network. This event will take a total of two weeks from August 4 to August 17. In this 5 vs 5 mode, inspired by science fiction, the attackers come from the air and try to close M.U.T.E Protocol by doing everything they need. And the defenders defend the Communication Tower at all costs. There will be a few gameplay exceptions that can be played with the operator. For example, Twitch, Thatcher, Mozzie, Mute, Maestro, Valkyrie, Dokkaebi, Echo, Goyo, Clash, Montagne, Blitz and Caveira will not be at this event.
Even for players who are familiar with playing Zone Control, M.U.T.E. Protocol's new game mode is unique as it contains a brand new feature: Reformat. Players on the attacking side will need to take control of the two areas. They also can switch between Operator and Drone forms by entering and exiting the Monitoring Devices. Operators on the defending side will be able to use bulletproof cameras to navigate digitally over the network. There will also be new skins for Jackal, Lion, Ying, Kapkan, Mira, Mute, Oryx and Vigil.
If you are a player of Tom Clancy's Rainbow Six Siege, you should definitely experience the event prepared for limited time.
Rainbow Six: Siege Game Trailer Video