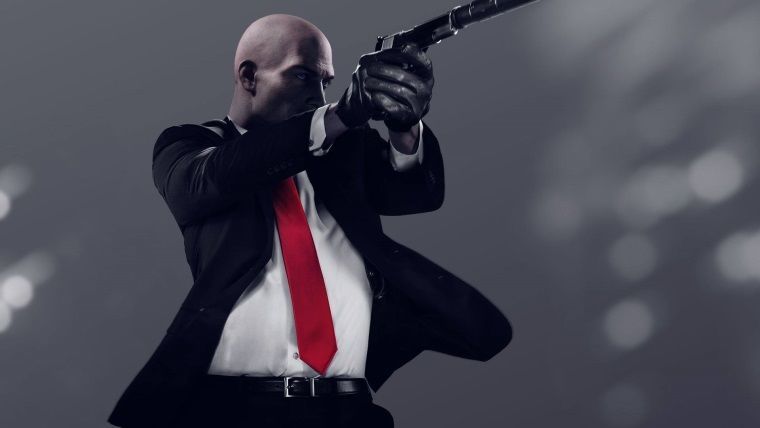 The Hitman series developed by IO Interactive did not undergo a radical change until 2016. By 2016, developer IO Interactive decided to take over the Hitman series from the beginning. Agent 47 was once again dangerous and bald yet, but the mysterious story of Hitman is now being published in sections, and Agent 47 could choose from among dozens of different methods of assassination. Agent 47 had more assassination weapons and methods than ever before in the series. Released on November 13th, 2018, in Hitman 2, Agent 47 likes to assassinate with salmon fish and plush bears. Well, if you ask what about the story… It is a little bit problematic. Let's read our Hitman 2 review.
Hitman 2 Review
In Hitman 2, the leader of Shadow Client criminal organization professionalized on staying in shadows, and his brutal team are the targets of Agent 47. On behalf of the story, this is the only thing you need to know in Hitman 2. If you get ever confused in the game and ask yourself who was your target on your assassination missions, say Shadow Client three times to yourself and remind yourself your goal. I want to clarify the story side of the game. Because if you're one of the oldest Hitman players, if you're curious about Agent 47's mysterious story, don't think of this as a continuation game if you want to complete the missing pieces about the story.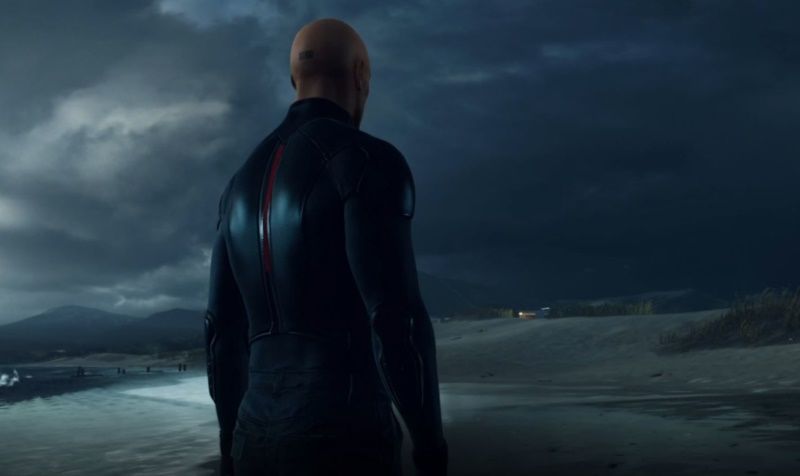 Hitman 2 doesn't give a lot of hints about Agent 47's mysterious story. From time to time, with the cutscenes that have been prepared like a slide show, you can see someone who knows important stuff about Agent 47. Hitman 2 is definitely not a game that gives importance to storytelling. You can instantly understand this by the quality of the cutscenes. Hitman 2's storytelling is exactly as follows; Let's add some information about your target, a little mysterious backstory, and a little bit of Agent 47 flashbacks…
As a gamer who met the series in 2001 with Hitman Codename 47, I followed the mysterious story of Agent 47 for many years. The storytelling of Hitman games could never awaken my interest. Hitman 2, does not have a story drive like Hitman: Absolution, Blood Money. However, the gameplay mechanics that are not in the previous games, or rather restricted, are able to connect me to the new series. IO Interactive has done well in gameplay mechanics in Hitman 2 and the Hitman game that released in 2016.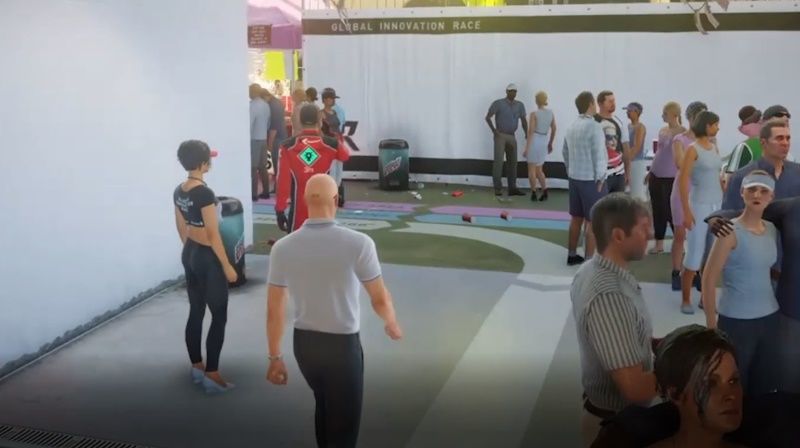 Keeping up with the modern era, Hitman 2 wants you to connect to the game online. In fact, this is because the points you earn in the section can be spent for in-game content and you can compare your scores with your friends. Actually, Hitman 2's main gameplay dynamics is built on this score and level system. Every move you make within the mission you take turns to you as points. You get points even when you discover new regions, secret rooms in the map that is much more expanded than Hitman (2016)'s map.
Although the main goal is to eliminate your target; when you find the hidden files of Shadow Client, unlock different assassination types, or find a different costume, you earn extra points. There are dozens of mini-challenge missions in the map. Hitman 2 has dozens of different discoverable maps are waiting for you to find them. Hitman 2 went a little further about the assassination methods. Only by using dozens of different tools (including fish) in the mission, you can eliminate your enemy.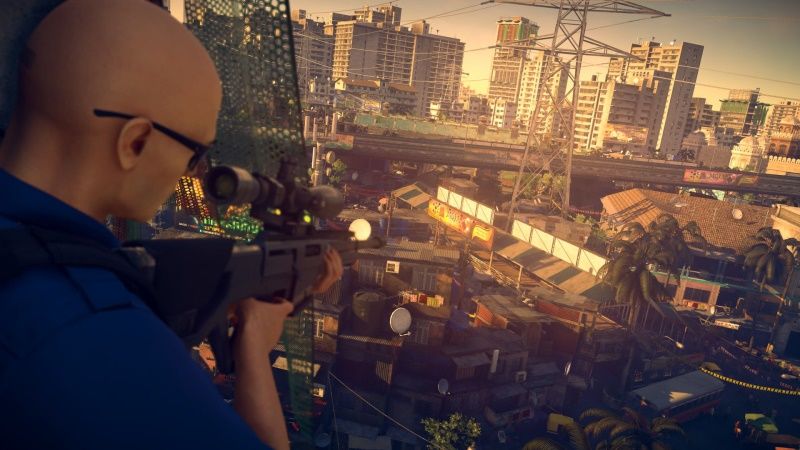 Because the stories are decorated with cutscenes, it is much more fun to approach the target by following the stories rather than using the tools and objects in the mission. I would say that this method makes things a little easier. But this is totally up to you. If you want, you can also try to assassinate your target completely by improvisation. This is my favourite part of the new Hitman series, the game also encourages you to improvise. When you look at the different methods of assassinations by the end of the mission, you start to think like "Oh maybe I should do this mission again".
In terms of diversity, IO Interactive has done a tremendous job. With the pan, coconut, fish, remote-controlled bombs, you can assassinate your target by using dozens of different types of tools. The assortment of assassination is so much that the most difficult thing to do in the game will be to choose one of them. Artificial intelligence will not force you at all. According to the difficulty of the game, you can make artificial intelligence a little more challenging. Thus, you can increase the score you earn in the mission. You can also test how professional you are as an assassin with different challenge methods such as never getting caught, approaching the target without killing anyone, never changing clothes. I can easily say that I really enjoyed these modes while I was writing the Hitman 2 review.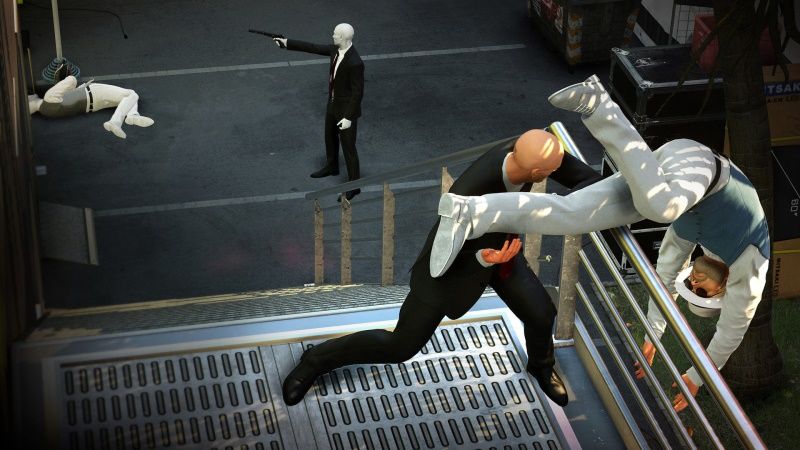 Hitman (2016) published in episodes. In Hitman 2, all episodes are contained in one package. As you progress through the story, you can access following new chapters. In general, I can say that all episodes are wider than Hitman (2016)'s. The game lets you wander around the mission area to gather information. And that makes you feel like a real agent, I can say that this is one of the biggest pros of the game. Hitman 2's map designs are also very successful, the game makes you want to discover the area. You can learn that there is an alternative way to approach your target by eavesdropping on two people chatting at somewhere on the map.
Although Hitman 2 has a certain variety of weapons, the game does not encourage you to use weapons. You won't want to go into any conflict any more once you see the conflict mechanics. However, if you are into guns, you can try the Sniper Assasin mode. You are trying to eliminate the 3 targets in a wedding held in a giant mansion with the sniper rifle in the Sniper Assassin mode, which allows co-op gameplay for the first time in the series. In this mode, there are also dozens of different assassination methods, so it can be played again.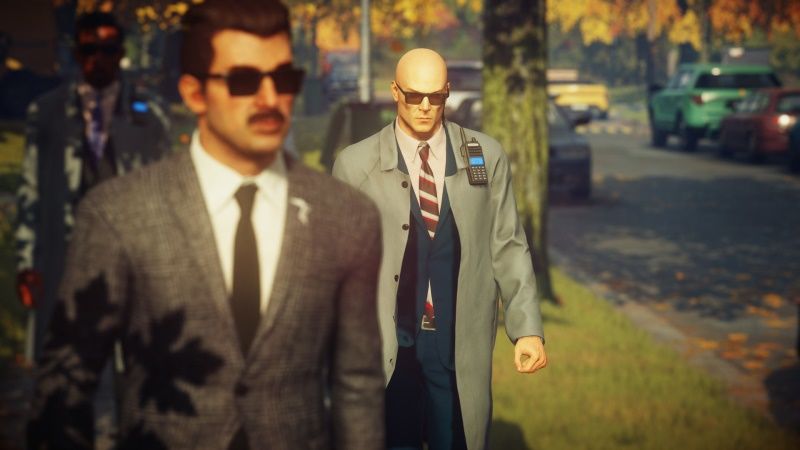 In Ghost Mode, which is still in the beta phase, you are struggling to eliminate the same enemy as another player. Ghost Mode, which requires an online connection, you are trying to defeat your opponent by eliminating enemies in the same map. Although it is a fun idea, it is clear that this mode is in beta phase. You can feel that something is missing and there are a lot of connection problems. For now, it is a good idea to stay away. But it can be a really fun mode when it is done.
As a result, Hitman 2 is a more intense game than the Hitman (2016). If you like the first game, you will love Hitman 2. Hitman 2 is a game full of content. The producers will continue to support Hitman 2's content with new challenge missions and expansion packages. It's a game that worths the money. But if you care about storytelling, Hitman 2 doesn't promise you anything about it. Hitman 2, which is playable at 60 FPS on consoles and PC, is a technically successful game also. Although it looks it needs more in terms of animation and graphics, Hitman 2 stands out as a product worth buying with its full content. Hope you enjoyed reading our Hitman 2 review.