Game News
Hitman 3 Roadmap For February Released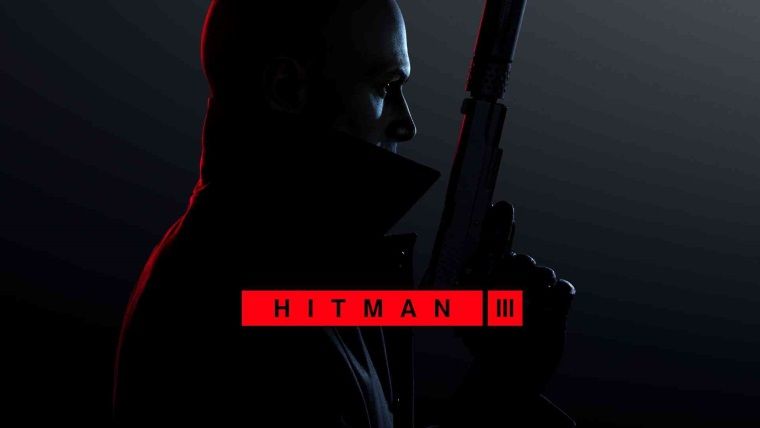 IO Interactive detailed the content and roadmap awaiting Hitman 3 players in February. The launch trailer video of Hitman 3, the action stealth game had announced at the "Future of Gaming" event where Sony introduced the PlayStation 5 console, had released recently weeks. Developed and to be published by IO Interactive, the game had released on January 20, 2021. So, it had released for PlayStation 5, Xbox Series, PlayStation 4, Xbox One, Google Stadia, and PC platforms.
If you would pre-order the Standard version and the Deluxe version of the game available for sale on the Epic Games Store. You would receive the Hitman 1 GOTY Edition Access Pass DLC for free if you pre-ordered the game or purchase it within 10 days of its release. The offer had valid until Saturday, January 30th. So now, IO Interactive detailed the content and roadmap awaiting Hitman 3 players in February.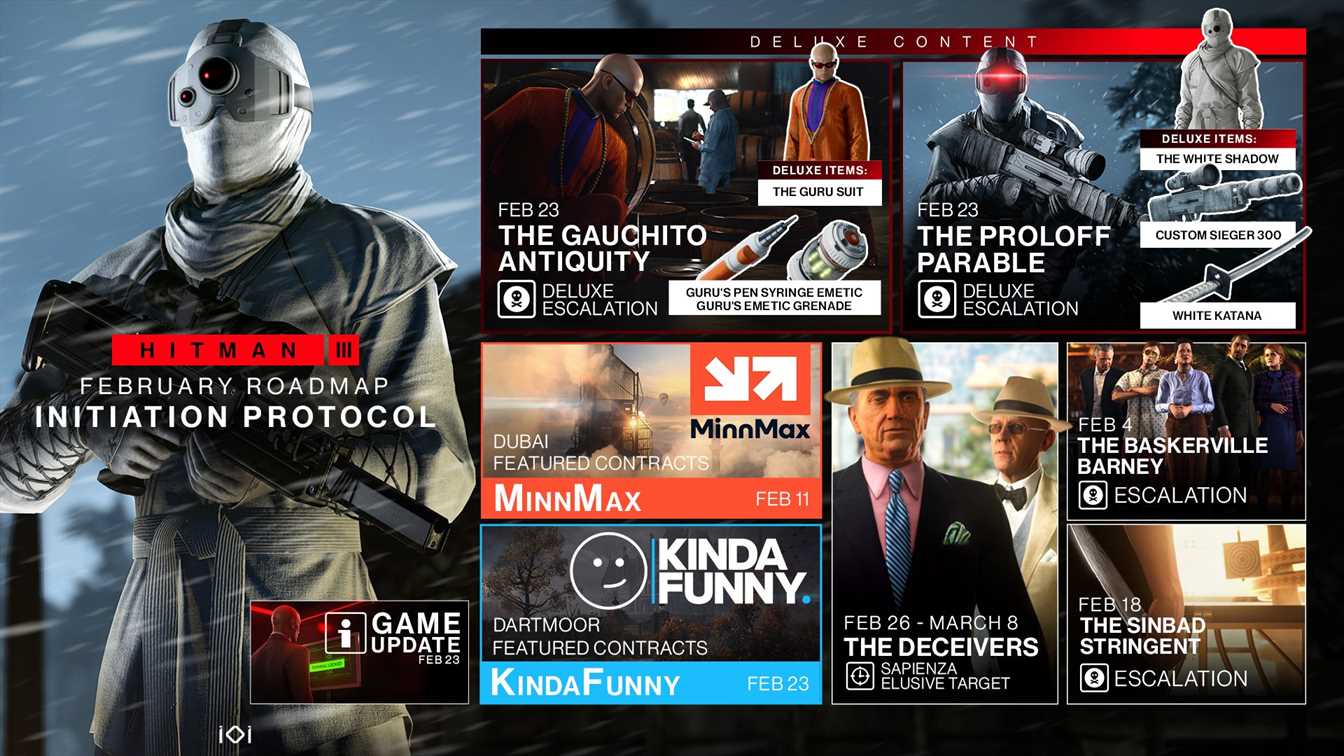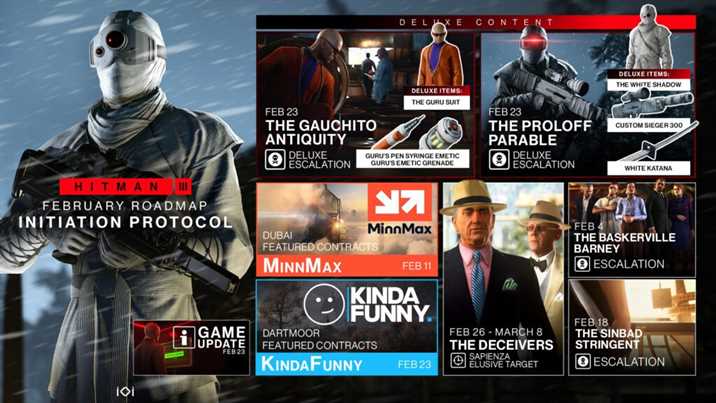 Hitman 3 February Roadmap
The new Escalation Contract quest, The Baskerville Barney, is available today on the Dartmoor map. You have to kill each of the Carlisle family members posing as an accident.
On February 18, the second new Escalation Contract quest, Sinbad Stringent, will be added to the game. In this mission that will take place on the Dubai map, you will shoot plenty of boxes with throwing knives. The first of the new Featured Contract missions will hit the game on February 11 and the other on February 23. The missions that will take place on the Dubai and Dartmoor map have been prepared by MinnMax and Kinda Funny. According to the roadmap released for Hitman 3, a patch will also be released on February 23 that will bring bug fixes and tweaks.
Also on February 23, two Deluxe Escalation Contract missions; will be made available to users who have purchased the deluxe version of the game. Along with new outfits, weapons, and equipment. Between February 26 and March 8, there will be two target guests from the first game to the Sapienza map.
Finally, you can watch the promotional Hitman 3 February Roadmap video on YouTube.
The Dubai Part of The Game In 9 Seconds
Record attempts have begun to come for Hitman 3, which has just passed since its release. The Dubai part of the game completed in 9 seconds. Game lovers who try to finish the games as soon as possible have started Hitman 3, one of the popular productions this time. A separate leaderboard kept for each part of the game, which has a task-based operation. And you can see for yourself how long the other players can complete that task. If you look at the first mission of the game, you will see that it was completed in just 9 seconds.