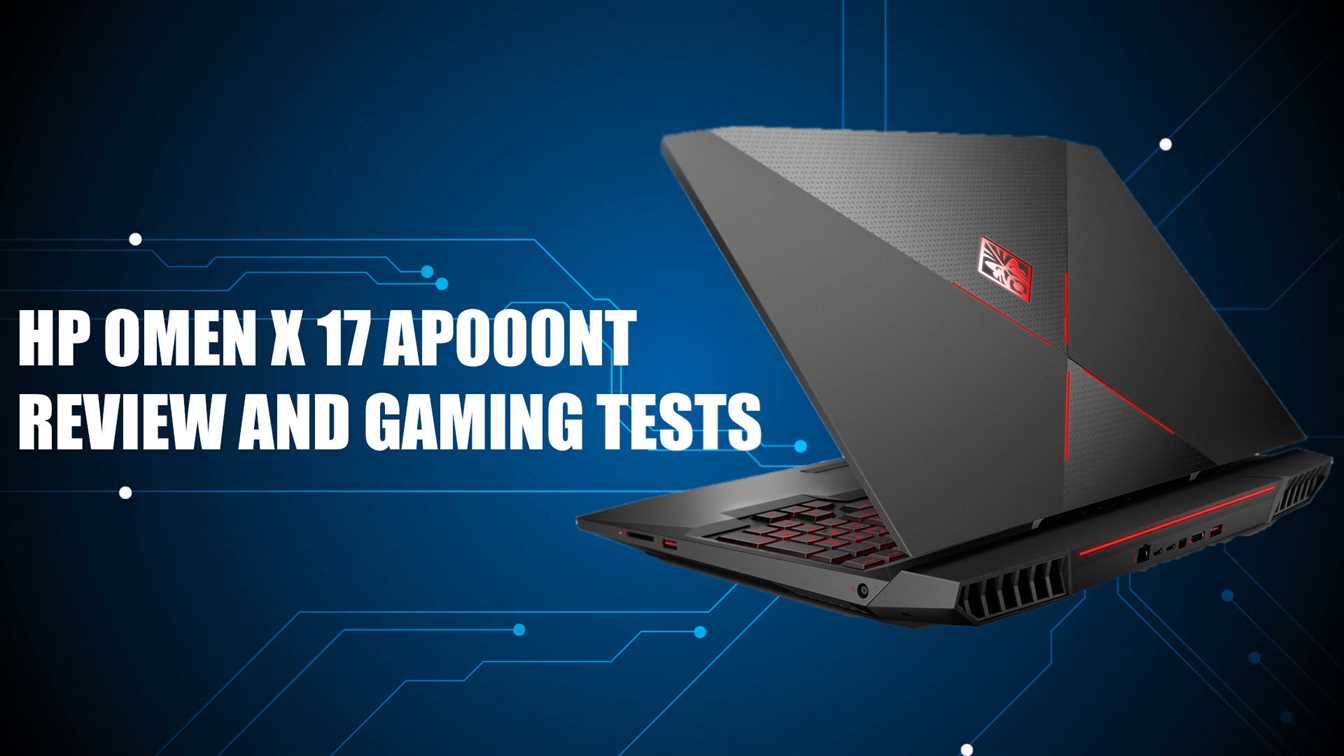 Technology evolves every day, as well as gaming. With the improved mobile GPU's and CPU's, gaming laptops become a real rival to big, heavy desktop computers. Today, we will look to one of the most trusted gaming laptop brands around, HP Omen. HP is using Omen brand for a while for its gaming PCs, and all the Omen's we have reviewed are exceptionally high performance and stable. HP Omen X 17 AP000NT is one of the most powerful gaming laptops on the market. So, let's start to read our HP Omen X 17 AP000NT Review.
HP Omen X 17 AP000NT Review
Design
Let's start with AP000NT design. First of all, AP000NT is a big laptop, even for a gaming laptop. We have seen from other brands making smaller gaming laptops with the same technical specifications. But more significant is always better for gaming. Because when engineers have more space, they can put better cooling in the rig. Design-wise, AP000NT is looking very serious from outside, it has sharp curves everywhere. Back of its screen, the X design below the OMEN logo makes it more aggressive and more of a gamer laptop. Cooling vents are also looking cool and complete the bold look of AP000NT. If we look at the screen of the notebook, the thick edges caught our attention, recently, more and more laptops coming with thin edges and higher screen/body ratios. And of course, the keyboard is looking great with full per-key RGB lighting and chicklet design. It's easy to use, fast and responsive.
Technical Specifications
Now, let's look at the more critical side of the AP000NT, the inside. As I said before, HP Omens are powerful, even without getting into games, we can see the sleeping dragon lying inside that beast with just looking at the technical specifications. HP Omen X 17 AP000NT coming with one of the most powerful mobile CPUs in the market, Intel Core i7 7820 HK, it has four core and eight threads. They are usually working at 2.9 GHz, but under heavy load, with the Intel's Turbo Boost technology, CPU can boost its speed to the 3.9 GHz, which is more than enough for most of the modern games. And probably will be enough for years to come.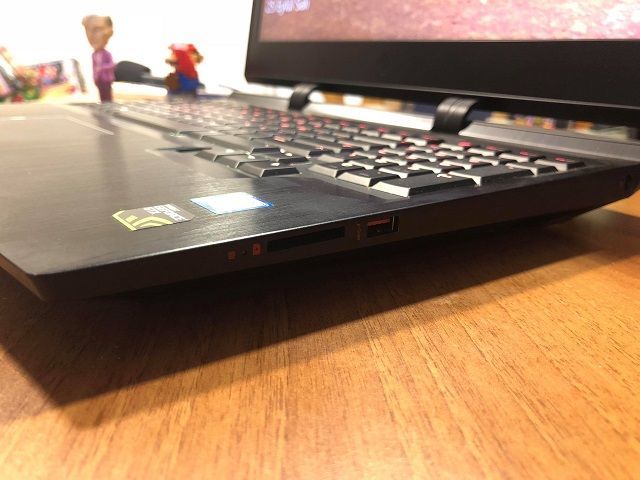 But it's a gaming laptop. So GPU is what matters. HP Omen X 17 AP000NT coming with one of the most powerful GPU you can find in the gaming laptops. It has GTX 1080 inside. This GPU is a total beast and can run all of the games you can find at ultra settings and more than 60 FPS, at the 1080p resolution of course. If you push the resolution more then FullHD to 2K or 4K, it might struggle a bit. But with little tweaks in settings, you can still reach the 60 FPS target.
What about RAM? AP000NT have a vast amount of it. It's coming with 32 GB DDR4 RAM which is 2 x 16 GB. And this amount of RAM is future proof. I don't think you will lack memory for four years or more.
HP Omen X 17 AP000NT also have 1 TB 7200 RPM HDD and 512 GB Samsung NVMe M.2 SSD as well. So you can download and install so many games and still left with lots of capacity.
Performance Tests
Finally, let's talk about performance and gaming tests. First, we tried the HP Omen X 17 AP000NT at CineBench R15 and its got 165 at single-core test and 759 at multi-core test. As we can expect, these scores are outstanding.
For testing the capabilities of SSD, we used one of the most known benchmarks around, AS SSD Benchmark. Samsung SSD gives us fantastic writing and reading speed. Our SSD can read at 2626 MB per second! And write 1602 MB per second. At CrystalDiskMark rates are even more impressive. In this benchmark, we get 3.156 MB per second read and 1534 MB per second write speeds! We can easily say that; it's blazing fast!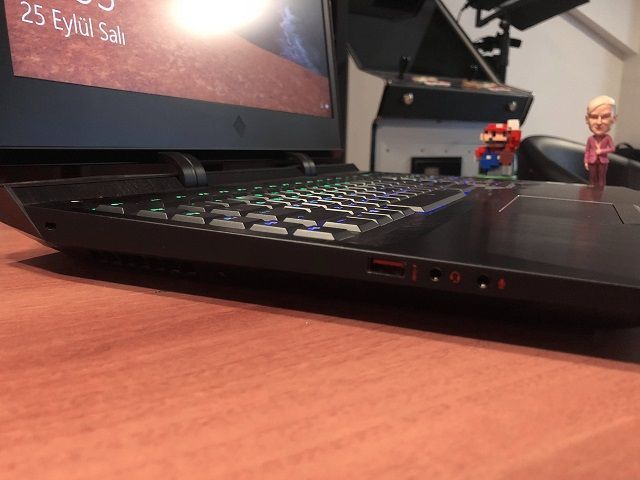 Gaming tests
So what about GPU performance, we are talking about a gaming PC right? There is no disappointment, as well. In 3DMark Fire Strike Extreme, we get 8785 impressive scores, in the standard Fire Strike test, we get 15.409.
In one of the most demanding games in the PC market, Witcher 3, we get 65 average FPS on full Ultra settings at 1080P.
In PUBG, at ultra settings, we get 92 FPS which is very good for a game known for optimization problems.
And for the 4K performance, we tried Shadow of the Tomb Raider, and get 28 average FPS, but of course at Ultra settings, if you tweak it a little bit, you can quickly get more then 30 FPS.
HP Omen X 17 AP000NT Review: Conclusion
So for the conclusion, we can say that HP Omen X 17 AP000NT is powerful enough for modern games, and also future proof for years to come. If you're looking for a stylish and powerful gaming laptop, you can add AP000NT to your shopping list.