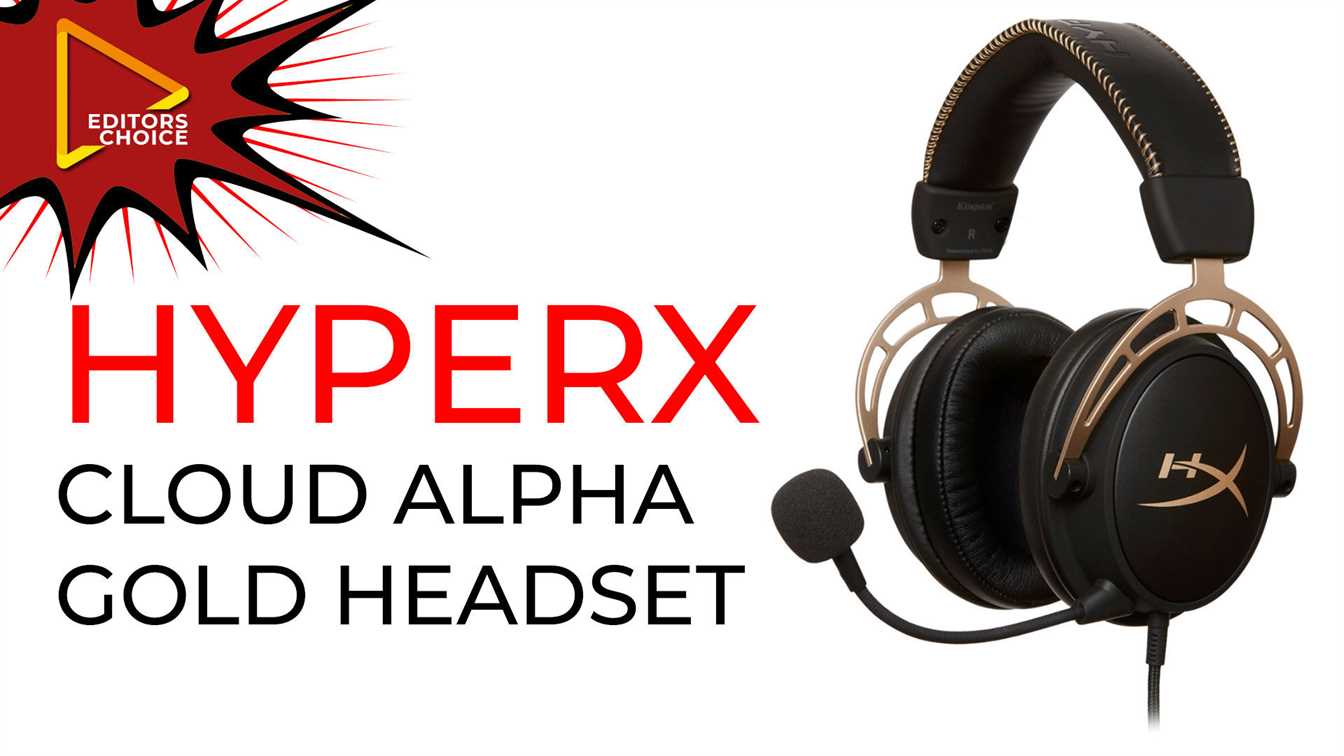 HyperX has a serious customer base including high-end keyboards, mouses and especially headphones. The company offers everything that all good players need. And today we have HyperX's Cloud Alpha series Gold model on our review line.
HyperX Cloud Alpha Gold Gamer Headphone Set Review
The HyperX Cloud features the Alpha Gold design and the gold colour of the metal sections. The headpiece of the headset also shows an effect that complements the design with gold stitching details, which gives a positive effect on the overall appearance. The HyperX Cloud Gold is also engraved in the leather with a HyperX logo, which looks very elegant.
The weight of the headset is 336 grams. The part that carries the drivers of the headset is made of aluminium material and seems to have a very long life naturally. I have been using HyperX Revolver for more than two years. Both have the same material, and I can state that it remains intact even after numerous falls. This proves the robustness of HyperX Cloud Alpha Gold.
The HyperX Cloud Alpha Gold headphones are also made of soft memory foam, which really doesn't tire or sweat during use. We can say that there is a high level of experience in comfort. The microphone of the headset is also placed on a flexible frame and has a noise-cancelling feature. This allows your voice will be delivered to other party members in the highest quality in communication applications like Discord or Skype. In our tests, we have seen a significant reduction of background noise.
HyperX Cloud Alpha Gold is not only ambitious in terms of design and comfort, but also in terms of sound quality. With the help of special 50mm dual-chamber drivers, HyperX Cloud Alpha Gold is able to distinguish bass frequencies from medium and loud sounds, providing a smoother and smoother sound experience. In addition, the 65 Ohm resistivity of the headset makes it loud enough and you don't experience any explosions that will disturb your experience.
Our headset also comes with a 3.5 mm jack, which allows it to work on virtually any platform you want. This means you can use the headset on both your PC, PlayStation and Xbox, as well as on any device with a 3.5mm jack.
On the cable of the headset, there is also a controller for turning the volume on and off. With the controller, you can directly adjust the volume or mute the microphone directly on platforms where it is difficult to turn down the volume on PlayStation and Xbox. Long story short, HyperX Cloud Alpha Gold is a highly desirable product for users looking for a qualified headset. We recommend headphones which can be found around £85-90 scale who need a high-quality headset.