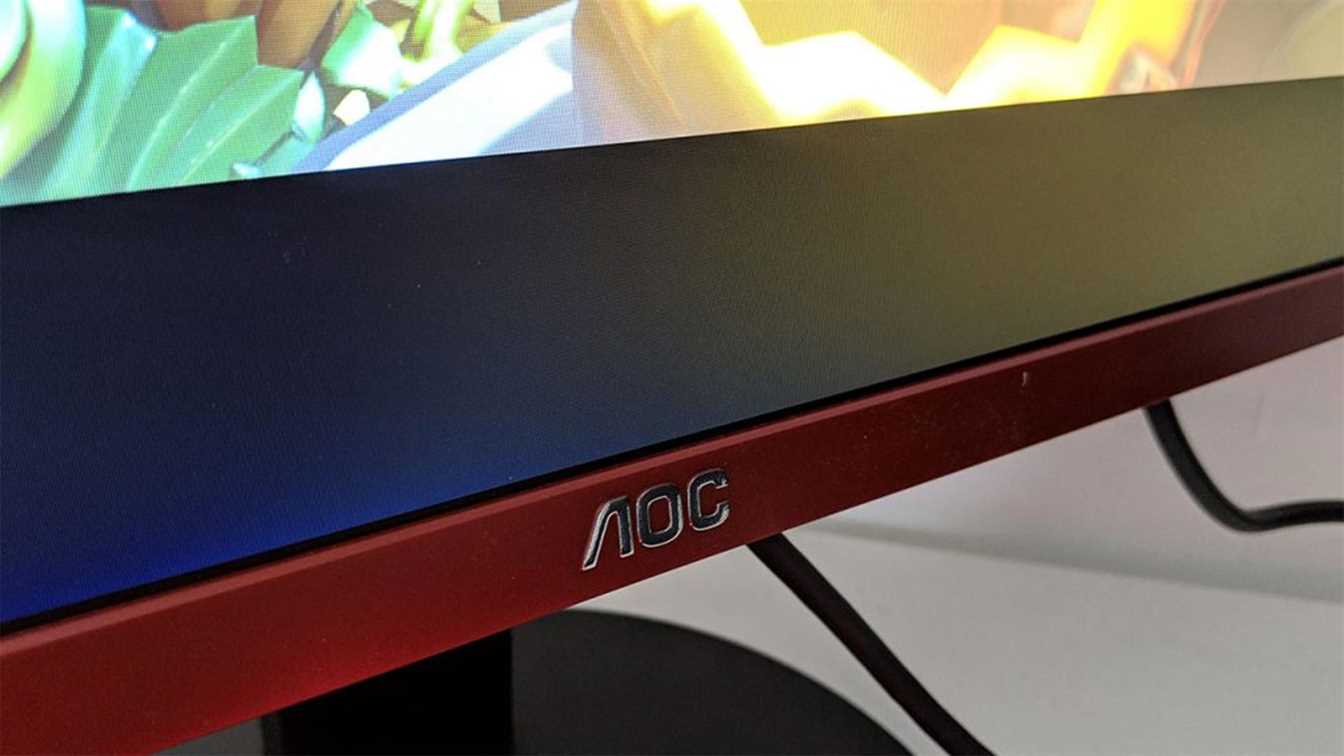 If you are a PC gamer, you must know that the monitor is one of the most important parts of the experience. Even if you had a high-end system with i9 CPU, top-notch RTX graphics card and gigabytes of RAM, at the end, it is the monitor that will show you that beautiful graphics. And as a PC gamer from back at the '90s, I could easily say that AOC is no joke when it comes to the quality monitors. And today, we will take a deep look at one of the most cool looking monitors of the market.
AOC AOC G2590FX 25″ Frameless Gaming Monitor Review
AOC G2590FX is a 25″ monitor with almost no bezels at all. We can see that design style in recent smartphones. Fewer bezels, more immersion for short. With AOC G2590FX, the company really pushing forward to boundaries of bezel-less design. It is really cool looking monitor from all sides. The only downside of the design is the thickness of the monitor. But that's not important if you don't plan to hang it on the wall.
On the technical aspect, AOC G2590FX shines with great features and specifications. The first and most important thing is, of course, the resolution. The AOC G2590FX is delivering Full HD, 1920 x 1080 pixels on the screen. That means your GPU will not be a bottleneck if its at least middle range. On the technical side, the refresh rate is also impressive with 144 Hz. And if you are a competitive gamer, the high refresh rate will improve your gaming performance very likely. Also doing normal tasks on the computer, surfing the web etc. will be much more smoother due to 144 Hz.
AOC G2590FX also supports Nvidia G-Sync. With G-Sync support, your gaming experience will not be ruined by screen tearing issues. Also using G-Sync will not skyrocket your input lag, you will still able to play your games with low latency and be competitive against your rivals. There is also one more thing that will help your gaming performance, the response time. AOC G2590FX only has 1 ms Gray to Gray response time. That means there will be much more less ghosting on fast scenes in the games, which also improve your performance and experience while gaming.
The monitor colour and image quality are also impressive. AOC G2590FX supports 96% of sRGB colour range which is very impressive for a TN panel monitor. But you should know that the viewing angles of the monitor are not as great as IPS or VA panel monitors. But that doesn't mean its unusable. As a gaming monitor, most of the gamers playing on PC on directly in front of the monitor so it shouldn't be a huge problem. But there is a little issue with AOC G2590FX, and that's the peak brightness of the monitor. Its good enough while playing on a darker environment, but when the room is lit enough with sunlight or artificial lights, the brightness of the monitor is not enough to meet our expectations. And there could be more colour presets for the different game genres.
The navigating through the menu of the monitor is quite easy thanks to the joystick-style controller behind the monitor. But the feeling of this joystick is not as solid as other brands. It somehow feels like it could be breaking at any moment. So better to be cautious while using it. Other than that, menu design is modern and looking cool.
AOC G2590FX 25 also care for your eye health. The monitor supports both Low Blue Light Mode and Flicker-Free technology which they help to keep your eyes healthy.
In short, AOC G2590FX is a really great product if you are in need of a new gaming monitor. It delivers good image quality, a nice design and important features like G-Sync. And a price around 200 dollars, it's also a great price/performance monitor.