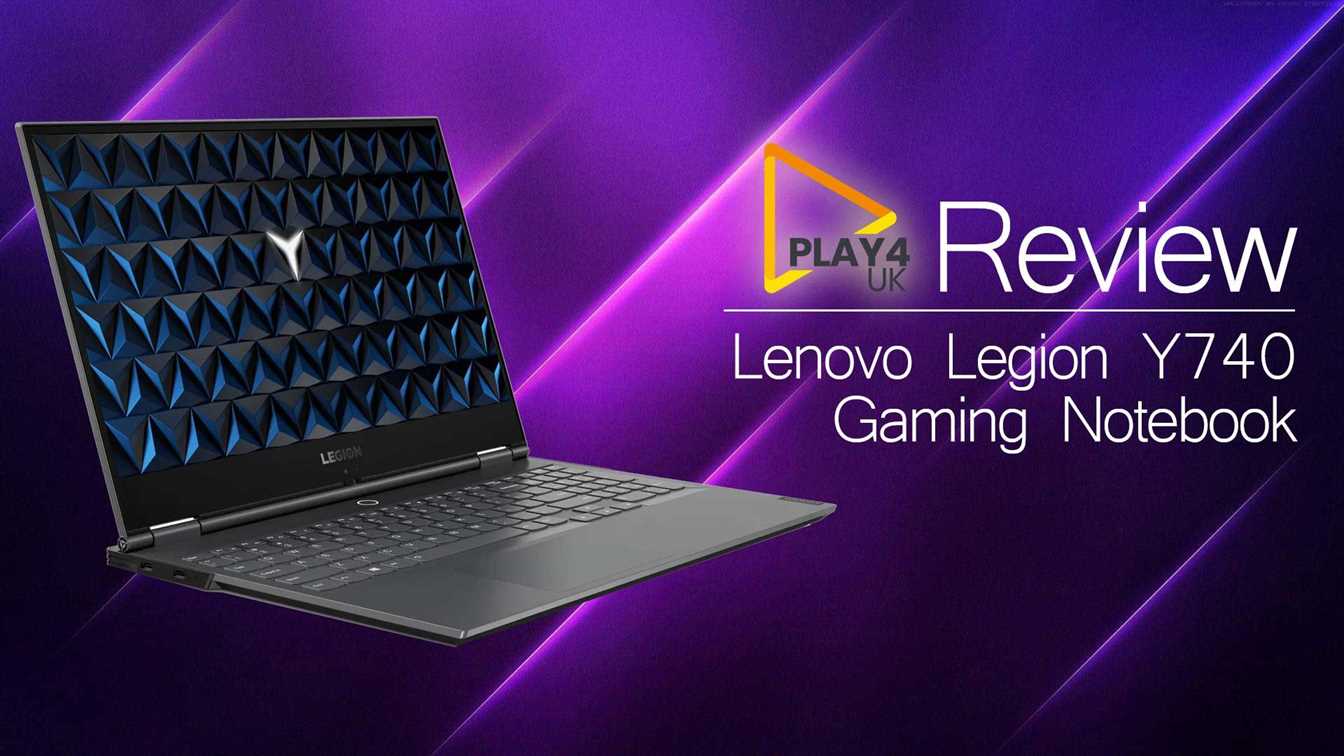 Lenovo, which has been offering solutions under the name of Legion brand for players in recent years, was the guest of our review table with its new model Lenovo Legion Y740, or Lenovo Y740-17IRHg full name. Attracting our attention with its aggressive design, strong equipment, and material quality, Y740 also gained our appreciation for its performance. Especially the structure of the chassis and connection inputs and outputs are mostly located at the back of the computer. Offering a different experience with this design, Y740 has managed to win our appreciation in general.
First of all, in terms of design, Y740 was able to combine its aggressive appearance with simplicity. While the general structure of the laptop shows that it is a gaming computer, the details that do not exaggerate caused it to have a nice appearance. In general, this simple aggressive structure caused the Y740 to gain our appreciation as a cosmetic. The only drawback of the laptop in terms of design is that the bezels around the screen are too thick. Today, while modern gaming laptops make the screen bezels as thin as possible, the Legion Y740 lags behind this fashion. But the keyboard layout is pretty nice. Only the location of the Numlock key is a little strange. It is possible to have some difficulty until you get used to it.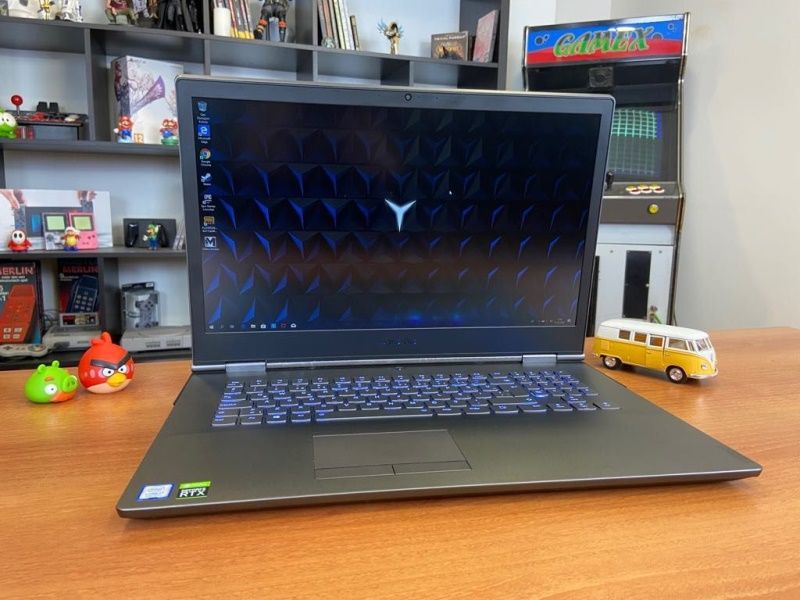 Lenovo Legion Y740 Review
Of course, when we buy a gaming computer, the most important point should be the hardware inside the computer. Lenovo  Legion Y740 is strong enough to meet your expectations in this respect. On the processor side, the computer that comes with Intel's 9th generation Core i7 9750H model has 6 physical cores and 12 threads. Each core of the computer runs at 2.6 GHz. In case of need, it can increase core frequency speeds to very successful levels for a laptop such as 4.5 GHz. The processor's 12 MB cache is also very helpful.
The PC is also very ambitious on the RAM side. The Y740, which comes with DDR4 RAM running at 2666 MHz at 2 x 16 GB, stands out as a logical investment not only for today but also for the future. Likewise, with the new generation, while 16 GB will stand out as the minimum RAM requirement,  32 GB will be the right choice.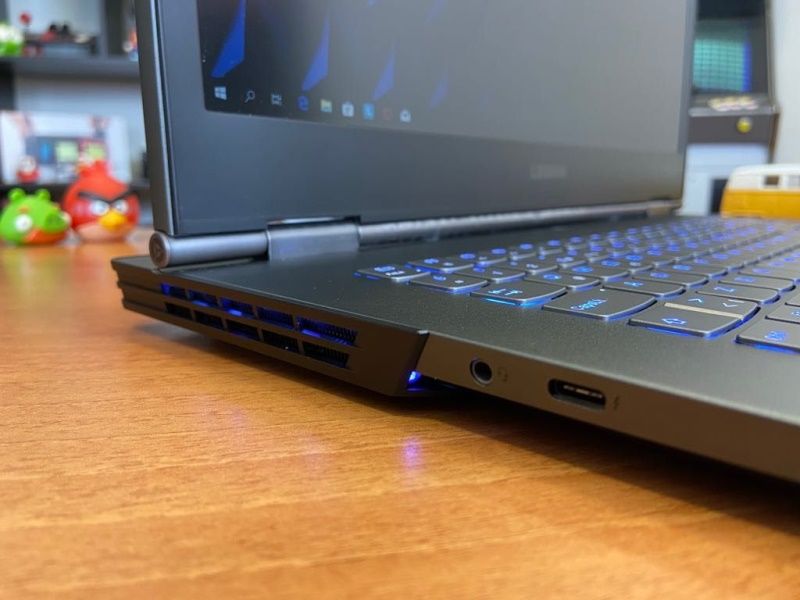 What is the most important factor on the gamer computer?
The most important factor when it comes to a gaming computer is, of course, the GPU. On the graphics card side, the Lenovo Legion Y740 comes with RTX 2070 from Nvidia's RTX series. However, since it is the Max-Q version, it performs one click below the classical RTX 2070. However, in our tests, in games like PUBG and Battlefield 5, we did not fall below 90 FPS in Ultra settings. This shows that the computer can offer enough power in terms of performance. Besides, being able to play at 60 FPS with RTX effects turned on in Metro Exodus with RTX support was a great experience in terms of both visual and performance.
On the memory side, we can say that Lenovo has held plenty of hands. The Legion Y740, which comes with a 1TB NVMe SSD, also has a 2TB HDD. In this way, AAA games that are approaching 150 GB can now be easily installed.
On the other hand, the screen of the Legion Y740 is another successful point. The computer, which is 17.3 inches in size, offering Full HD, 1920 x 1080 pixel resolution, also brings Dolby Vision support. It offers an average brightness with a maximum brightness of 300 nits. Despite this, the 44 Hz refresh rate and Nvidia G-Sync support can achieve sufficient visual performance for users who want to have a smooth experience.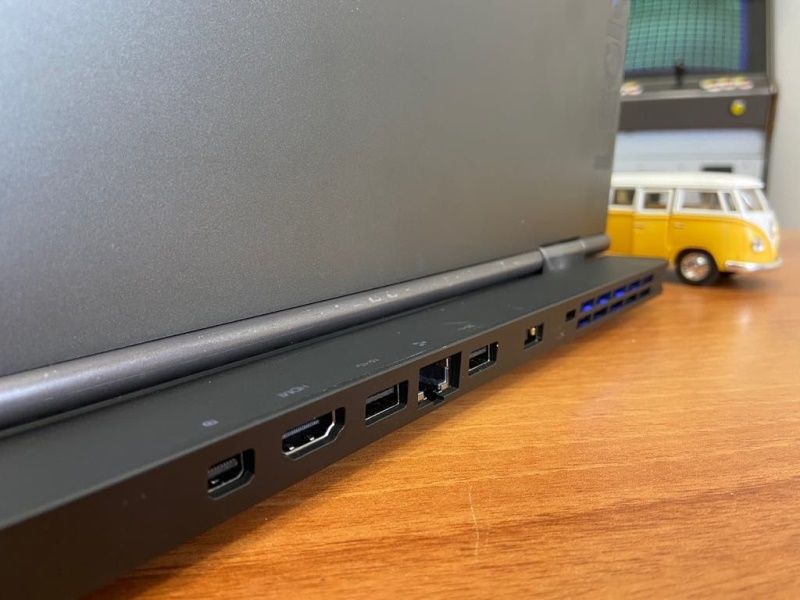 How is the cooling performance?
The cooling performance of the Lenovo Legion Y740 is admirable. It showed no visible signs of temperature in all the game tests we did. The special cooling system called PC Coldfront has 4 thermal ventilation channels. In addition, the double fan with 70 blades can offer enough performance to exhaust hot air.
Briefly, Lenovo Legion Y740 gives the impression that it will meet expectations with its performance and will remain solid for many years with its material quality. Also, it has been a successful option for those who are looking for a laptop that can meet both gaming and multimedia needs with its screen.
If you are looking for such a computer, you can give a chance to the Lenovo Legion Y740.