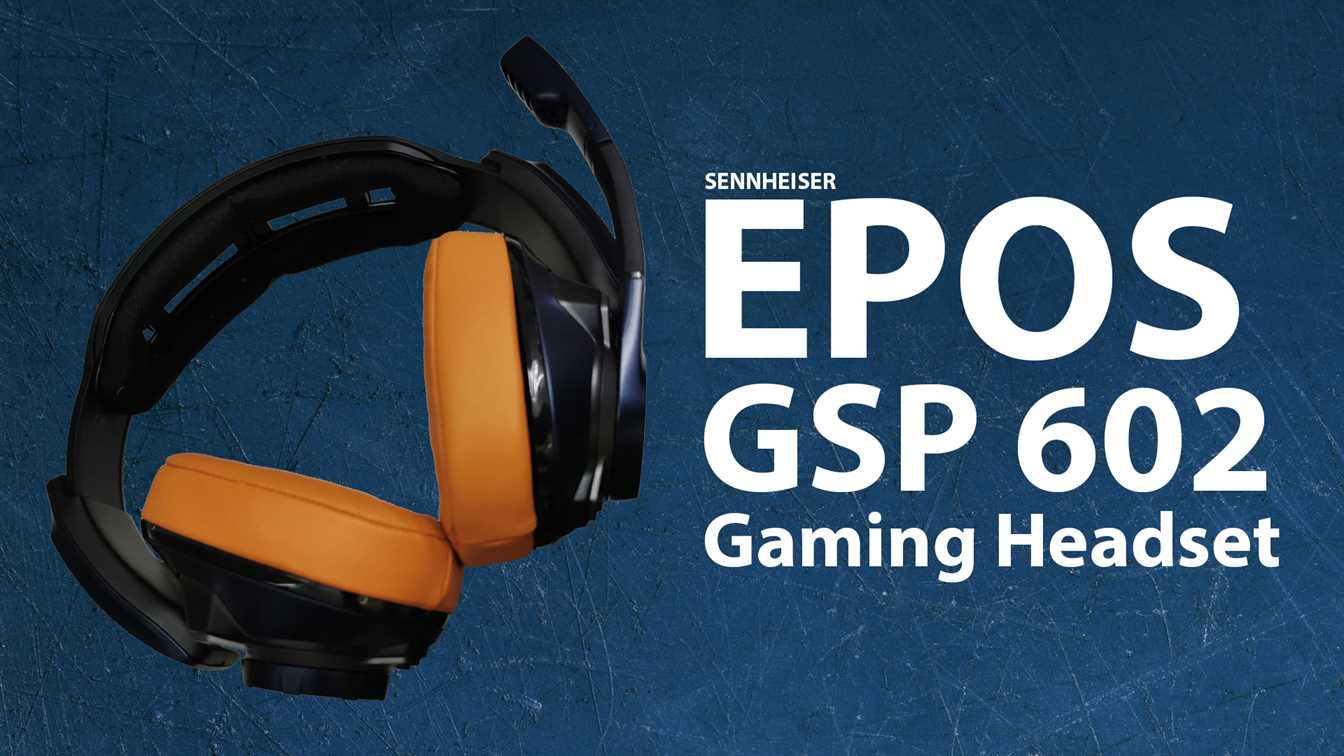 As you know, Sennheiser is one of the first companies that come to mind when it comes to headphones. Today we will take a closer look at the SENNHEISER EPOS GSP 602 headset. Sennheiser presented its new gaming headsets package to its users. The company has officially rebranded the latest gaming series with EPOS. Sennheiser brought this product to the playground with its diverse and exciting designs, as well as its sound expertise. Now, this brilliant business move allows consumers to more clearly distinguish between the company's studio-centric equipment and gaming accessories. So, let's start Sennheiser EPOS GSP 602 Gaming Headset Review.
SENNHEISER EPOS GSP 602 Gaming Headset Review
The Sennheiser GSP 602 headset brings a very high quality feeling from the first moment you hold it in your hand. Some design choices have been made that we are not used to in the product. Also, when all these are combined, a product that you cannot imagine when you first look at it, or even when you first put it on your head, comes out. There is a second option on the top of the product, which you can adjust according to your head over the ear cushions. This allows you to make extra fine adjustments to make the product fit your head even better.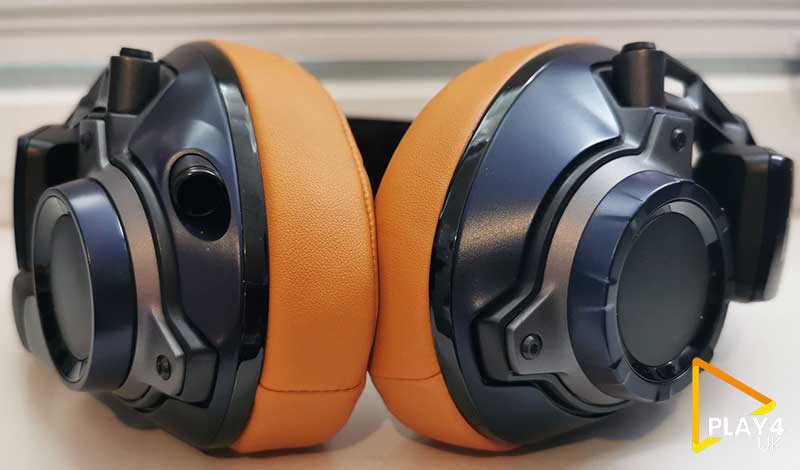 Frankly, we felt a little uncomfortable when we first put on the product, but that feeling disappeared in a short time. Even after hours of work, we did not feel any tiredness. The fabric cushions, in which a velvet-like fabric is used in addition to the leather, are also extremely comfortable and doesn't sweat. In Sennheiser's other 600 series products, fundamentals such as sound and microphone quality have given users some roughness. Let's take a closer look, is the EPOS Sennheiser GSP 602 finally succeeding it?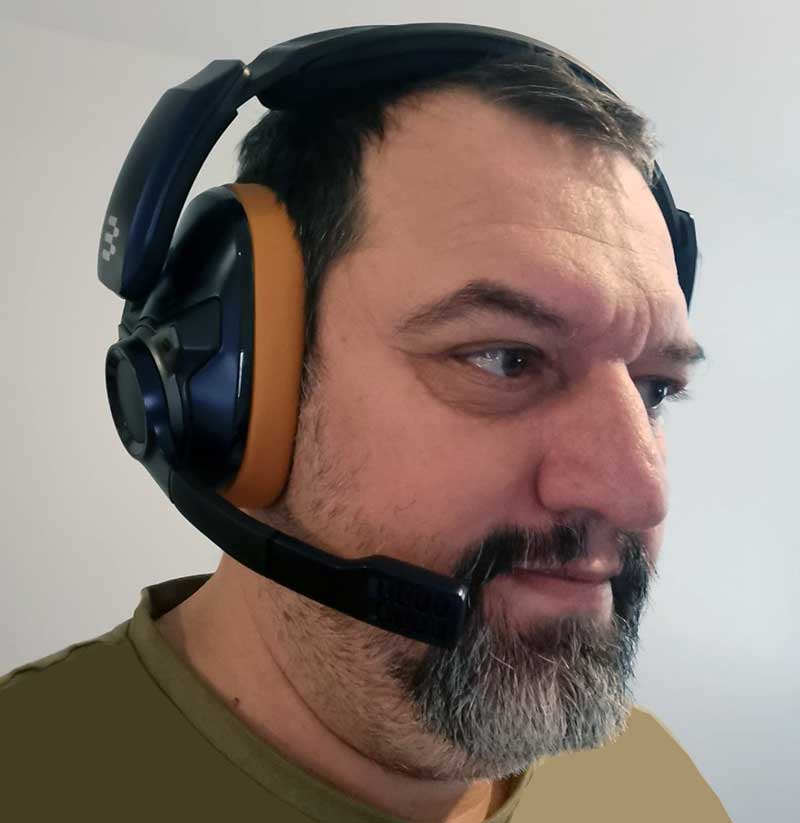 How Is the Sennheiser EPOS GSP 602's Sound Quality?
The EPOS Sennheiser GSP 602 sound sounds pretty standard for a gaming headset. EPOS GSP 602 provides sound in the range of 10-30.000 Hz through hi-fi drivers. While offering largely accurate sound output, the headphone increases the bass range sound to approximately 150 Hz. Overemphasis of up to 10dB like this can cause some bass sounds to sound twice as loud as the rest of your music. This is not a big deal; it's pretty standard. By the way, you can always use an equalizer to adjust it to your liking. Also, this remarkably superior extended frequency response range was able to maintain sound clarity even during the most intense action sequences.
Obviously, I appreciated the GSP 602's focus on natural sound quality without artificial boosting to the lower bass frequencies. On the EPOS Sennheiser GSP 602, genres such as EDM often require truly stunning bass tracks that sound great. However, other songs may sound a little bit distorted. I can't say the same for highs and mids. The closed acoustic design can also perfectly isolate background noise naturally. No gaming headset on the market has better isolation than the EPOS Sennheiser GSP 602 (at least for now). Even without active noise cancellation, the gaming experiences are very successful thanks to Sennheiser's expertise in this area.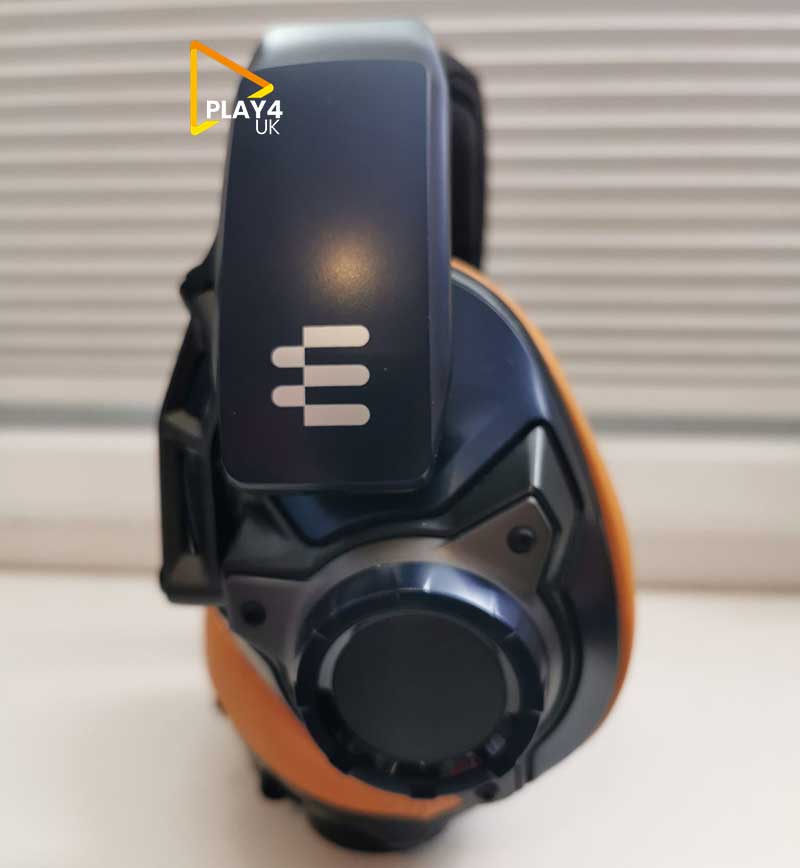 How Is The Microphone?
The EPOS Sennheiser GSP 602 does not have a rather unusual microphone all things considered. There's no clarity issue, and it's easy to use, but it's nothing more than an average gaming headset. There is considerable emphasis in the bass and midrange up to around 500 Hz, which means that people with deeper voices will sound quieter than they normally would. The low-end emphasis is probably to challenge something called the proximity effect. This can make your voice sound worse than it should be.
Conclusion: Should You Buy The Sennheiser EPOS GSP 602?
If you don't have glasses and need a simple headset, the EPOS GSP 602 is an option you can buy, albeit quite expensive. It's not too bad in terms of performance, but so are most headphones at this price point. With a price of over $ 200, you should probably aim for a little more when it comes to features. The gaming headset market is really competitive these days, and there are an absolute plethora of excellent options, many of which are half the price of the EPOS Sennheiser GSP 602.
Everyone will work from home in the foreseeable future, and especially in the days of Covid-19. The gaming headset market was a place filled with weak microphones fitted on them, but also good working headsets. This is no longer the case. There are lots of cheap, excellent options out there that make it a little harder to justify the expensive but good one. We hope you enjoyed our EPOS Sennheiser GSP 602 review. Also, you can find our other product reviews that you think you may like here.
Finally, GSP 602 is a very comfortable headset for long periods of use. It offers users a very minimalist design. This product may force you to decide on the price, which is one of the determining factors in purchasing products. Users are likely to get better products at around $ 220. Also, you are likely to find other headsets with extra features or customization options.