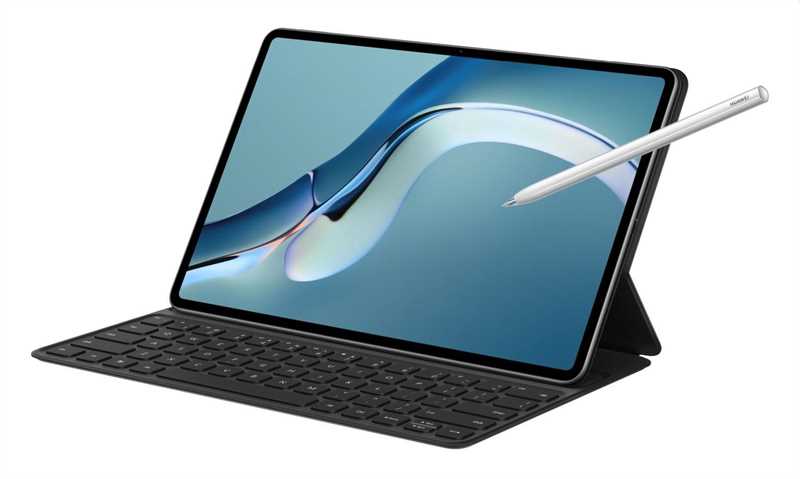 In our Huawei MatePad Pro 12.6 review, which stands out with its 2K resolution Oled screen, we take a closer look at all the features of the tablet.
Tablets, which have been in our lives for a long time, have started to appear more and more, especially with the expansion of their usage areas and new features. Combining the advantages it offers on the mobile side, the tablets can meet very different needs with its keyboard and stylus.
I have to say that Huawei MatePad Pro 12.6, which we have been testing for a long time, has managed to become a remarkable product with its classic features as well as its innovations on the screen and hardware side. Now let's take a look at the highlights of the tablet.
Huawei MatePad Pro 12.6 review: Devil in the details
It wouldn't be right to call the Huawei MatePad Pro 12.6 model, which comes with Huawei's new operating system HarmonyOS, as a classic tablet. With the accessories you can buy, you can do many things that you can do on a computer very easily with the tablet.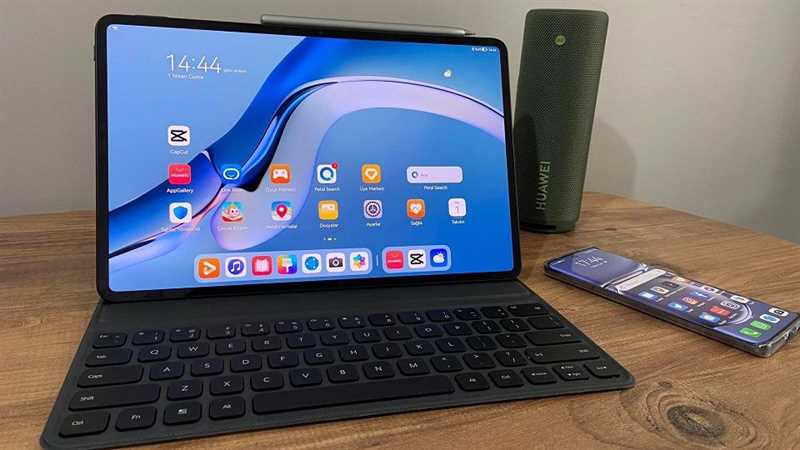 Although it has a very large screen, we have a very strong model with its light structure and portable aspect. I've been testing this product for a month now and have taken it many places in my bag. Its is very simple and offers mobility enough to be used for both work and school due to its lightness.
Design
As the name suggests, this model has a 12.6-inch screen. My favorite aspect of the screen of this model, which has a weight of 609 grams and a thickness of only 6.7 mm, is its Oled panel. Oled panel brings great advantages on the experience side. With the brightness and saturation of colors it offers, you can clearly notice the quality of the screen both in daily use and while watching movies, TV shows or playing games. On the other hand, you encounter 2K resolution with this screen size. This brings with it a much clearer screen presentation. In addition, TUV Rheinland Full Care Display 2.0 certificate was obtained for the first time in the world on a tablet.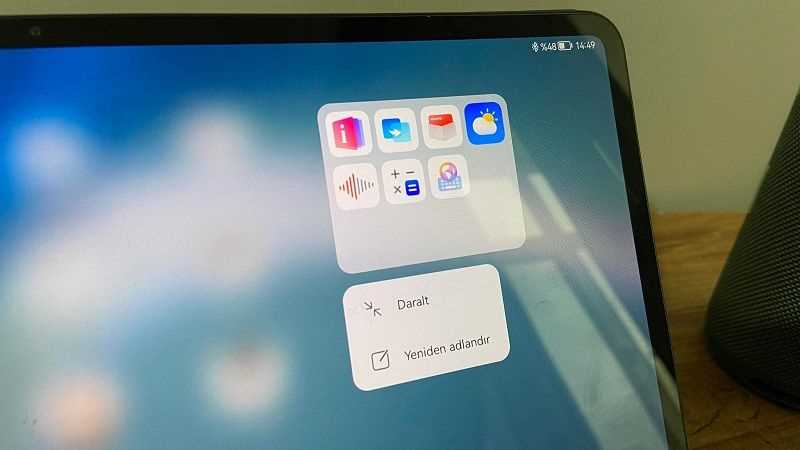 A metal alloy is used on these edges of the Huawei MatePad Pro 12.6, which has an oval structure towards the edges. Although it has a matte background, you mostly prefer to use it with a case. The special keyboard that comes with the tablet allows you to use the Huawei MatePad Pro like a laptop. Thanks to its magnetic structure, it brings a three-way usage. The keyboard, which acts as a cover, not only allows you to use it horizontally, it offers you two levels in an upright position. With the magnetic structure, you can use the tablet like a laptop by inserting the tablet into the keyboard's slots.
When we hold the tablet upright, we see the volume buttons on the right and the power button on the top. The card slot is located on the left side. It has Wi-Fi 6 support. On the right, the microphone input, which also have noise canceling feature, draws attention. The sound quality of your calls is quite sufficient and you can make your calls without the need for an extra microphone.
There are eight speakers on the Huawei MatePad Pro which are stereo supported. Four of these speakers are positioned as subwoofers and the other four as tweeters. In other words, I would never have guessed that a tablet would have such a detailed sound output.
The new generation M-Pencil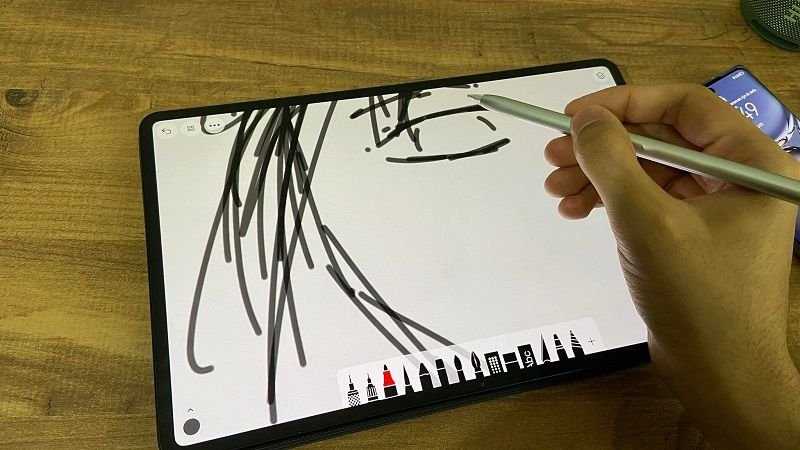 When we use the tablet horizontally, there are magnets under the microphone that we will position the M-Pencil. You can put the pen here and use it comfortably. It is also a great advantage that when you put the pen here, it charges wirelessly. M-Pencil, which offers 30 minutes of use when you charge it for 10 minutes, reaches a full charge in 60 minutes and you can use it 10 hours. I did not encounter any charging problems during almost a month of use. The M-Pencil is not very stylish, but has many features.
It can connect to four different devices at the same time. So you can even use it on your phone. You can switch to three different usage modes very quickly with the hidden control button on it. So, let's say you are drawing, you can make different combination transitions such as brush, eraser or palette with the control you will make here. As your hand gets used to it, you start to use it much faster.
Camera features
There is a camera on the front of the tablet. It's hard to even notice, as this camera is positioned precisely in the thin bezel. The fact that the camera does not cause an extra thickness in the frame where it is positioned has not ruined the elegant look of the tablet. The camera with f/2.0 aperture brings features such as 8MP and fixed focus. The front camera, which also has a portrait mode, has 720P and 1080P video options at 30 FPS frame rate.
We see triple camera array on the back side, just like on the some of smartphones. The main camera of the tablet is 13MP and has an aperture of f/1.8. Apart from this main camera, there is an 8MP wide-angle lens and a third lens for 3D depth perception. The fourth microphone of the tablet is positioned right next to this camera array. With the 3D depth camera, we can use AR applications much better. It also has many features such as portrait mode, night shot and other features such as slow motion, panorama, fast motion or night mode.
It offers video support up to 4K on the rear camera. We can shoot 720P, 1080P and 4K videos in 16:9 ratio. This means much better use in AR applications. It is very important to include the 60FPS option on the rear camera. It has a higher quality than I expected from a tablet in both photo and video shooting. This means that, considering that we will not use the product for photography, it will easily serve you in all the ways of use we need in daily use.
Technicial Specifications
Let's take a look at the technical side of the device and the usage and experience side. Because I think that's the most important part. Huawei MatePad Pro 12.6 has Kirin 9000E processor with 5G support. Apart from 8 GB of RAM, 256 GB of storage is also included. Of course, it is possible to expand this storage, as there is support for Nano Memory memory cards.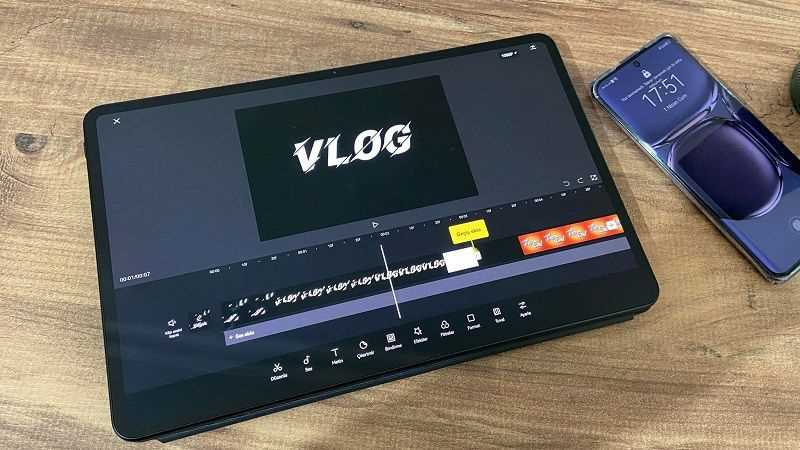 The Kirin 9000E, which we can find close to the Kirin 990 model in terms of performance, allows you to achieve a good performance on the tablet. During the time I used it, I did not encounter any stuttering, both in my daily work and in games. Moreover, multiple program transitions do not pose a problem when we consider the features offered by the HarmonyOS operating system. It brings trouble-free use and performance.
Huawei MatePad Pro actually fulfills all the features that a device like this will offer in normal use. But if you have other Huawei devices with HarmonyOS, you will encounter a much more enjoyable use. During my testing, I used it extensively with devices such as the Huawei P50 Pro and the Huawei SoundJoy. The ease of communication with the other Huawei products brings great convenience in use. The fact that it automatically sees and pairs with the Huawei phones or speakers. Huawei is trying to provide all possible conveniences to keep us within the ecosystem. In addition, if you have a Huawei phone that supports it, just like in Matebook models, you can control your phone from the tablet screen and share media in the same way.
Huawei MatePad Pro's homepage and ease of the applications are also very enjoyable to use. It is possible to sort up to eleven applications in the bar at the bottom. You can also sort up to eight of your favorite apps right next to it. This has provided a much easier access to the applications that we use mostly. When you pull it to the right, you will see the main widget screen. On other screens, a large widget-style use is allowed for folder use. When you press and hold the folder, enlargement or normal usage options appear. In this way, gathering the applications that you use frequently or that you want to access easily has provided advantages both in terms of appearance and usage.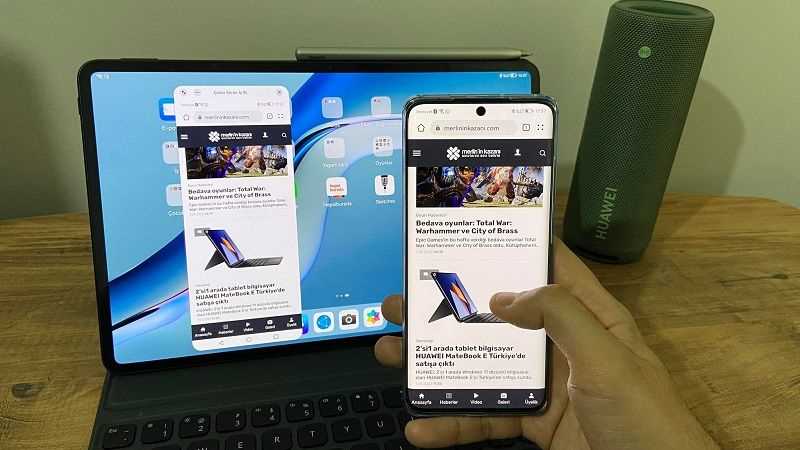 You can sort the open applications into the bubble structure that you can access from the edge of the screen, and there are four application options on the main screen. In other words, while typing, you can use different applications such as browser, calculator, etc. in the full screen. In addition, the transitions between these applications bring important tips on the usage. I can say that if you are a student or an employee who uses note applications very often, you will encounter great convenience.
Of course, although there are many solutions for using with the App Gallery, you feel the lack of some standard applications. In the video editing section, applications such as CapCut are located in the Huawei application gallery. On the other hand, you can buy Zen Brush 3 or other drawing applications from the market or download the free ones. Still, the lack of Adobe products or Google makes itself felt at some points. It is possible to install applications social media APKs and run them smoothly. But you can't get full performance because there is no full support. I can say that this is perhaps the only shortcoming of Huawei MatePad Pro.
Battery
Finally, let's talk about battery performance. Huawei MatePad Pro has 10.050 mAh battery. This means you can watch a video up to 13.5 hours. With 40W supercharge support, the battery, which you charge fully in two hours, has a much longer life in standart use. I did not charge it for days and continued to use it even when I used it heavily during the tests.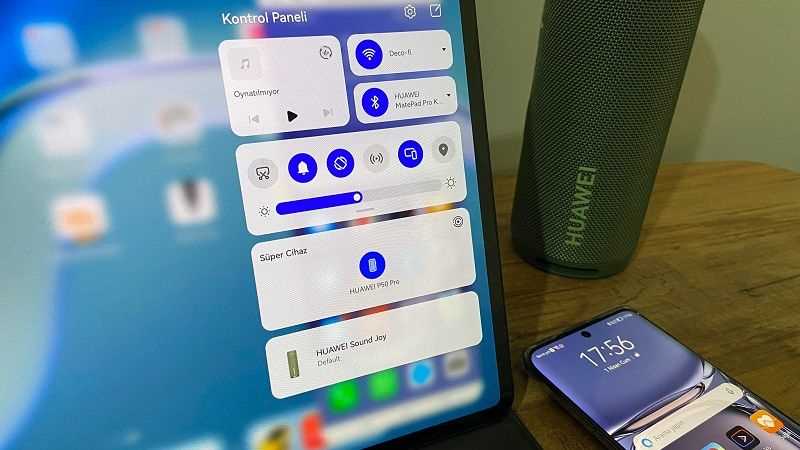 Is it worth to buy?
As a result, the Huawei MatePad Pro 12.6 model has been a very successful product with its perfect screen and its pleasant structure on the usage. If you are a student or an employee who travels frequently and needs a tablet, you can buy and use it with peace of mind. If you are looking for a tablet in this segment, I can say that it is one of the products you can take a look at.
Huawei MatePad Pro 12.6 Technical Specifications
Screen
Screen size: 12.6″ OLED
Resolution: 2560 x 1600
Screen/Body ratio: 90%
HDR: HDR10
Technical details
Processor: Kirin 9000E
Ram: 8GB
Storage: 256GB
NM Support: Yes
Camera features
Rear main camera: 13 MP, f/1.8, (wide), PDAF
Wide angle camera: 8 MP, f/2.4, (ultrawide)
3rd camera: TOF 3D
Front camera: 8 MP, f/2.0
Video: 1080P 30FPS on Front camera / 4K 60FPS on Rear camera
Other features
Weight: 609 grams
Battery: 10,050mAh
WiFi 6: Yes
GPS: Yes