Product Review
Razer Viper V2 Pro review
In our Razer Viper V2 Pro review, we look at the general features of the wireless model, which has a very light and ergonomic design.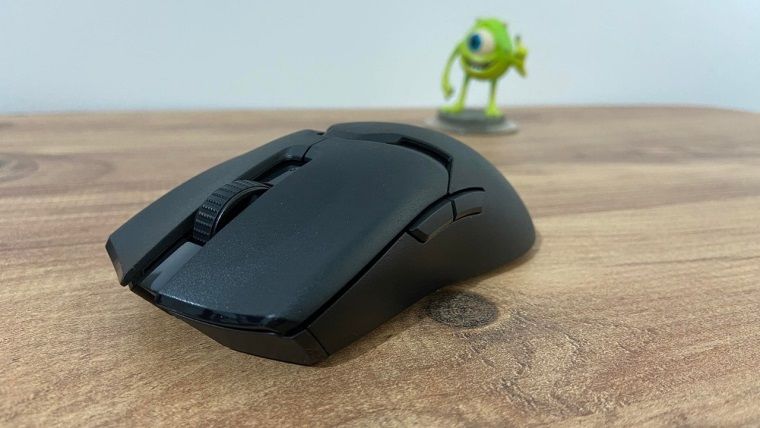 I've reviewed many of Razer's accessories so far. In the Razer Viper V2 Pro review, which has a similar structure to the Ultimate model, we look closer features of Razer's new gaming mouse.
I used different mice, but for last two years I was using the Razer Viper Ultimate model. The Viper Ultimate is still one of the top-of-the-line mouse available on the market. But after the Razer Viper V2 Pro arrived, I began to feel that I had to imply a new habit change. Let's compare and take a closer look at the general features of the Razer Viper V2 Pro model and of course the user experience.
Ultra light: Razer Viper V2 Pro review
The Razer Viper V2 Pro model is a model that can be used wirelessly, just like the Ultimate model. Obviously, after using a wireless mouse, you cannot easily switch to wired models. That's why I can say that Viper V2 Pro is one step forward.
This model, which uses Hyperspeed technology, which Razer has focused on in its new products for several years, is actually quite similar to the Viper Ultimate model in terms of design. But when you go into the details, you see that there are many aspects that differ from it.
One of the biggest differences is weight. The Viper Ultimate was already a very light and enjoyable model with a weight of 74 grams. The Razer Viper V2 Pro model has taken this situation much further. Because the weight of this model is only 58 grams.
We can say that it is one of the lightest mouse models in the world with these features. Being light allows it to slide like butter while using it and you get a much faster return in games.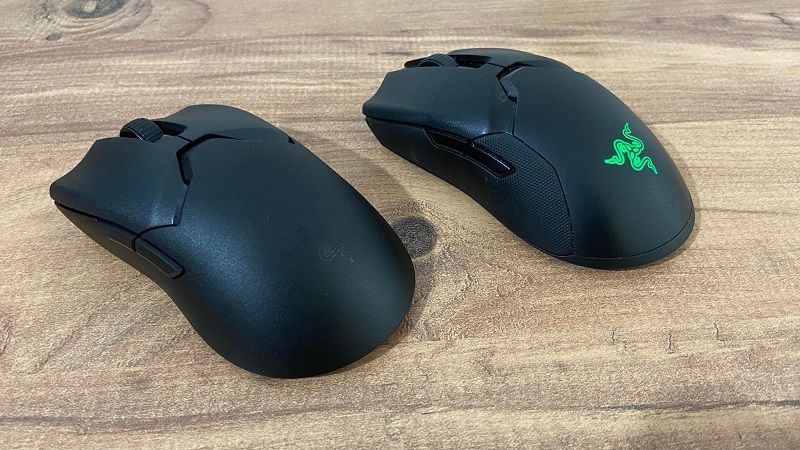 Razer Viper V2 Pro Review: Viper Pro V2 vs Viper Ultimate
Another difference in the design is the number of buttons. The two buttons on the right have been removed and the number of buttons has been reduced to six. Although it is the same in size, we can say that the absence of the charging unit at the bottom makes this model lighter. There is already a dongle out of the box and you can connect a 2.4 Ghz receiver to this dongle.
Another feature of the dongle is that it actually allows you to use the mouse to its full capacity. Normally, if you connect the receiver directly to your computer, you run it in 1000Hz mode, as in many classic mouse models. But when you connect the receiver to the dongle, it allows this rate to increase to 4000Hz and the Hyperpooling feature to be active.
Of course, you have to use the cable that comes out of the box for charging. Razer preferred the USB Type C port on the mouse as a connection. The Viper Ultimate model was on sale with both a charging types and plain versions. In V2 Pro, we see that a classic design was signed and simpler lines were used.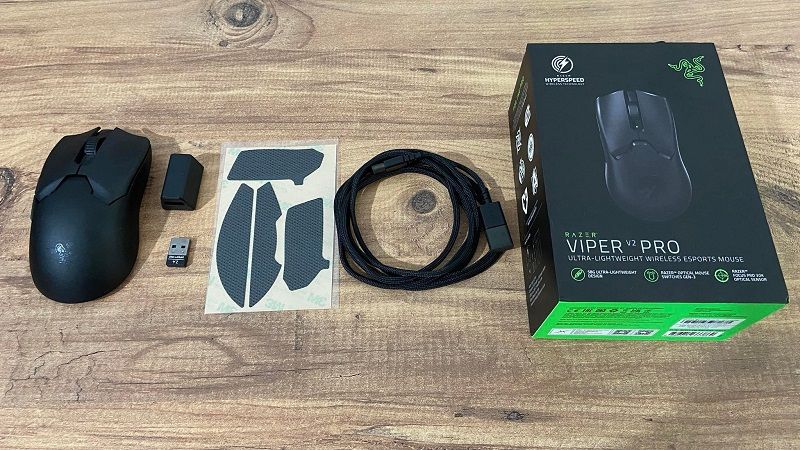 I didn't like the fact that RGB lighting was removed in the design. Instead, there is a notification light just behind the wheel and you can see it light up when you turn on the mouse. Of course, it does not have much effect on use, but it looked very stylish in terms of appearance.
In this part of the mouse, you can clearly see the Razer logo. Speaking of design and buttons, Razer has increased the key life from 70 million to 90 million in this new model.
When we look at the bottom of the mouse, we see that the DPI and power button are used together. You can turn the mouse on or off by holding it down. When you click, you automatically switch between DPI settings.
The 30K optical sensor is also visible at the bottom. This sensor provides up to 30,000 CPI as well as 750 IPS and a maximum tracking speed of 19.05 m/s. PTFE feet consisting of three parts, fast sensor structure and lightness come together, a smooth usage has been achieved.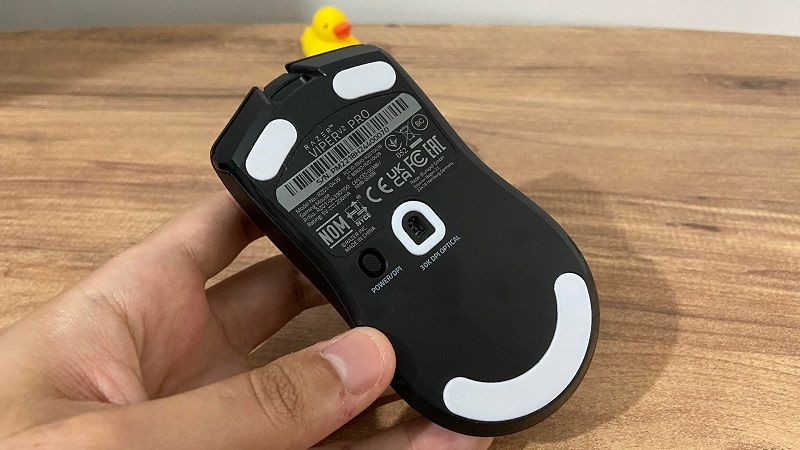 Razer has used technologies such as Smart Tracking, Motion Sync and Asymmetric Cut-Off in this model. The first feature we can call smart tracking is actually about the surface you will use. It helps to be consistent even if you use it on different mousepads.
Motion synchronization is a technology that precisely detects the signals coming from the PC and thus brings the error to the lowest possible level.
These technologies, which detect your mouse movements and prevent deviations, are of course difficult in daily use. However, it is nice to know that such technologies are running in the background, preventing even the slightest deviations, even if you are not aware of it while using or playing games.
Considering that it is a gaming mouse, we can say that it is a very important detail in wireless use. The asymmetrical cut feature is more related to DPI. Let us remind you that you can go up to 30,000 DPI in this mouse.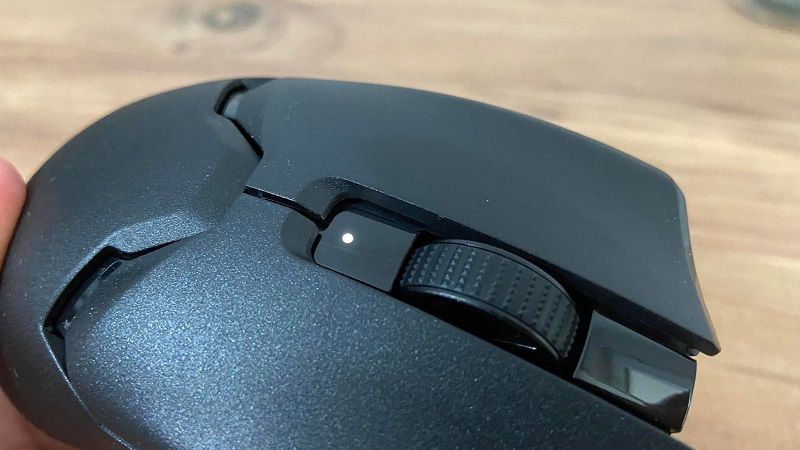 Razer Synapse Settings
With the Razer Synapse software, you can change the keypad on the mouse as you wish and make macro adjustments. It is possible to customize the software so that you can use it on the left hand if you wish. Since there is no RBG lighting, of course, there is no setting related with that.
We should mention for the Synapse software is DPI adjustment. You can reach five different settings on the mouse and you can choose how many DPI these settings will be on used. We have 400 – 800 – 1600 – 3200 and 6400 options. You are allowed to change them as you wish. In other words, it is possible to specify a range in these fast DPI selections up to 30,000.
Finally, we shouldn't forget the battery indicator on the software. You can easily monitor the charging status of the mouse.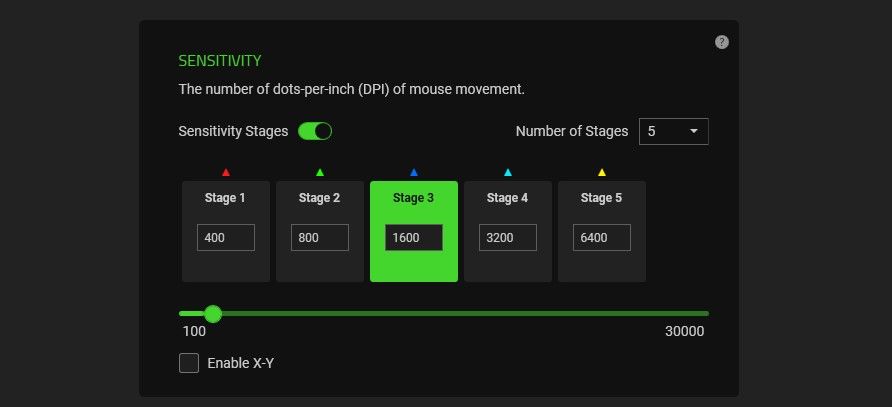 Since it is a wireless model, battery life is very important. The mouse has a lifespan of up to 80 hours. I can clearly say that even in the Viper Ultimate model, the battery issue did not upset me at all. Increasing the battery life from 70 hours to 80 hours in this renewed model means that an already successful feature has been improved for me. I did not encounter any battery problems on the Razer Light Viper V2 Pro review.
The Razer Viper V2 Pro model has taken the ergonomic use even further with the return of its lightness. As a design, it may seem small to you at first, especially if you are using Deathadder models or G502-style mice.
As I mentioned at the start of Razer Light Viper V2 Pro review, I have used Deathadder model for a long time. But I have to say that it offers a use that will not upset you after the buying. You fully grasp the mouse and get a much faster response thanks to its lightness, sensor structure and technologies.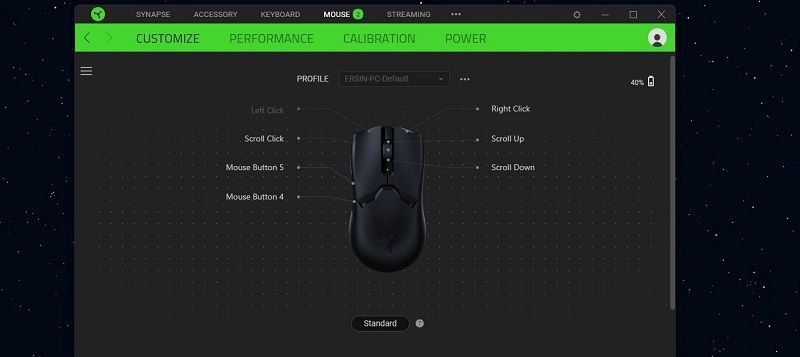 Razer Viper V2 Pro Review: Conclusion
The Razer Viper V2 Pro is one of the highest-end gaming mice you can buy, despite some minor flaws. It has further enhanced the successful features that the Viper Ulitmate already had. At the same time, reaching 4000Hz with the dongle means more than enough performance even for professional gamers, although not as much as the 8K model.
If you have enough budget and you are looking for a wireless mouse model with good features, we can say that it is one of the models you should take a look at.
Technical specifications
Connectivity: Razer™ HyperSpeed ​​Wireless / Wired – Speedflex Cable
Battery life: up to 80 hours (in 1000Hz mode) / up to 24 hours (in 4000Hz mode with HyperPolling wireless dongle)
RGB: No
Sensor: Focus Pro 30K Optical Sensor
Maximum sensitivity: 30000 DPI
Maximum speed (IPS): 750
Maximum acceleration (G): 70
Programmable key: 5
Switch type: Optical Mouse Switches Gen-3
Click life: 90 million
Weight: 58 g
Dock support: None