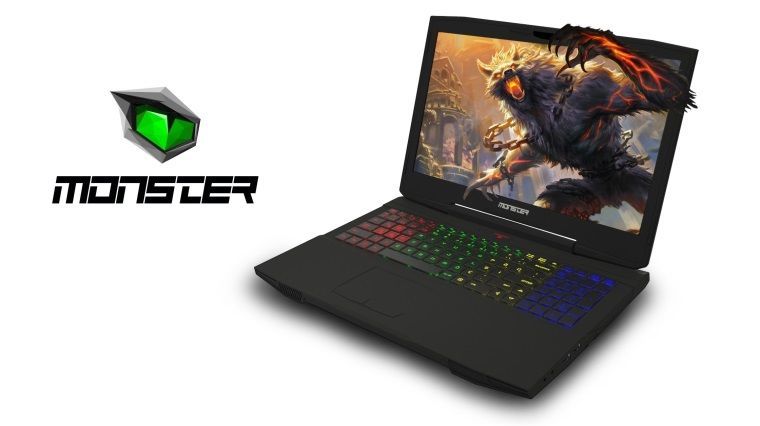 We are here with our Monster Tulpar T5 V14.1 Review article. Monster one of the leading companies in the market with its high performance and low price/performance laptops compared to its competitors. The monster brand offers the highest performance every year with high-quality gamer equipment, Tulpar T5 V14.1 is one of the most ambitious products in the middle range. Let's examine the Tulpar T5 V14.1, which has an ambitious position with its performance and the equipment it offers.
Monster Tulpar T5 V14.1 Review
First, I want to talk about the design of the laptop. Compared to the aggressive lines we are accustomed to about the Monster brand, the Tulpar T5 V14.1 doesn't look like a gamer laptop at first glance, but when you look closely, it shows its aggressive nature, especially in the design of the fan grilles. The screen frames of the laptop have standard thickness. In today's modern design concept, while the frames kept as thin as possible, we do not see that in Monster Tulpar T5 V14.1. At the bottom of the Tulpar T5 V14.1, there is something that is normal at first glance, but you will surprise when you touch the keyboard. The Tulpar T5 V14.1 comes with a mechanical keyboard, which we not used to seeing on laptops.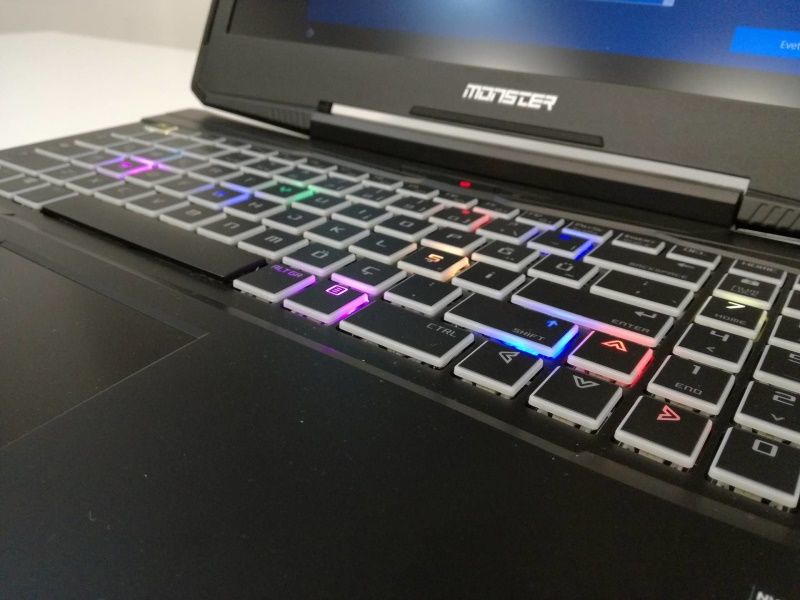 The mechanical keyboard of the Tulpar T5 V14.1 is fully illuminated by RGB illumination. But here is a situation that needs to be criticized. Even though the keys are mechanical, you have to apply more force than necessary. So the keyboard is designed to be slightly rigid. Although this is not a very serious problem, I recommend you try it if you have a chance before you buy it. If you don't like it, there is a non-mechanical keyboard version of Tulpar T5 V14.1.
Another key feature is the fact that all RGB keys have independent lighting. So you can give the desired color to the key you want, or you can apply different effects to the keyboard via Monster's special software. The number of effects is quite high. However, I would like to note that lightning does not have smooth transitions. For example, when you apply a rainbow wave effect, the color transitions are done suddenly, which disturbs the image a little.
Monster Tulpar T5 V14.1 Specifications
Now, let's talk about the main points, the laptop's hardware. First, let's talk about the processor that gives life to our computer. Tulpar T5 V14.1 uses Intel's 7th Generation Core processor i7-7700HQ with Kaby Lake architecture. With a total of 8 cores, 4 of which are physical, this processor has 6 MB of L3 memory. Produced with an architectural size of 14 nm, the processor provides a very low power consumption of 45W. The Core i7 7700HQ is capable of increasing the frequency up to 2.8 GHz under normal conditions and up to 3.8 GHz under load, providing more than enough performance for today's games. In fact, there will certainly not be a problem with the processor in the coming years.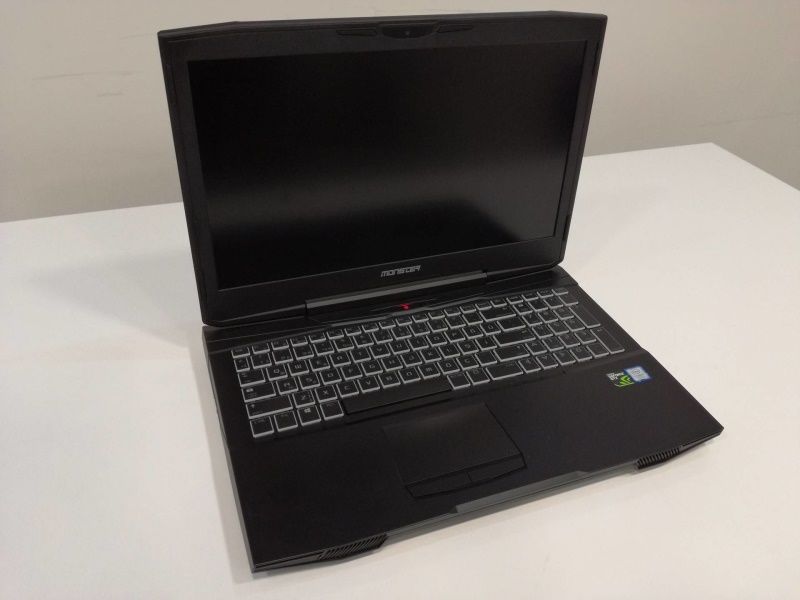 On the RAM and memory side, our computer comes with a single module of 8 GB. This memory which is DD4L has a 2400 MHz frequency. On the memory side, 256 GB M.2 SATA SSD used. Unfortunately, we do not have any other fields. Extra additions can make while buying, but of course, you have to pay for the upgrades. Our 256 GB M.2 SSD is very successful in terms of speed. At the end of our article, you can examine the benchmark results of the SSD.
For Gamers
Now let's talk about the most important hardware for a gamer, the graphics card. There is GeForce GTX 1060 from Nvidia's GTX 10 series with Pascal architecture in Tulpar T5 V14.1. Featuring 6 GB of memory and a 192-bit memory bus, the graphics card is moderately effective for today's graphics cards. But with the superior cooling performance of Tulpar T5 V14.1, the performance is better than expected. In the tests, I have done with PUBG, all the settings of the game were in Ultra and I got 55 FPS at the worst and the 80 FPS at the best.
The game was on average between 65 and 70 FPS. In the game, we didn't find any disturbance that would spoil our game. I can say that Tulpar T5 V14.1 seriously surprised me with this performance. One of the other popular E-Sports games I tested was Overwatch, the game gave 70 FPS at the Ultra graphics level. Even though we couldn't get more FPS due to the FPS lock inside the game, it didn't even drop to 69 FPS during the one hour I played. Throughout the game, it was able to consistently run at 70 FPS. Long story short, Tulpar T5 V14.1 can easily run today's popular games, in fact, it is powerful enough to play them in Ultra settings.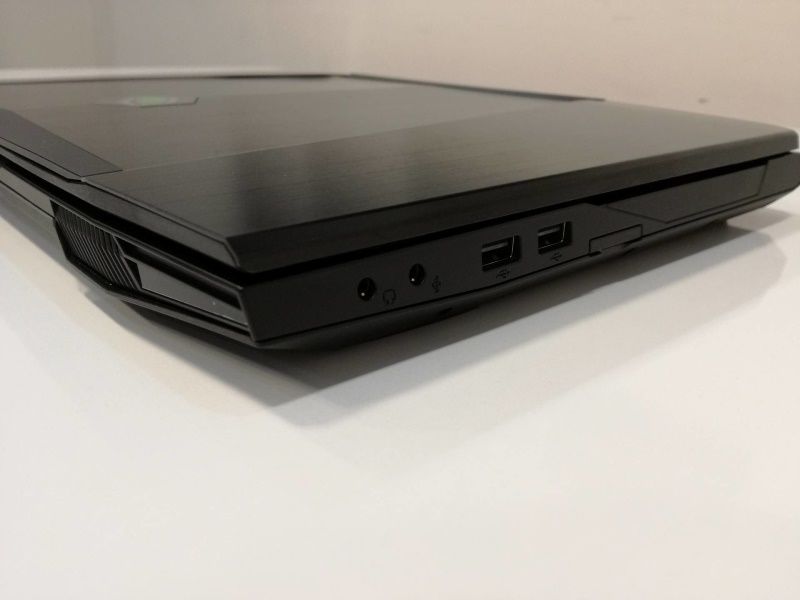 Price of T5 V14.1
Monster's gamer laptop, Tulpar T5 V14.1 sold for around $2,000 (32 GB of RAM, a 480 GB SSD, and a 1 TB HDD), it can be considered as cheap compared to other brands' similar laptops. If you're looking for a laptop that works without any trouble in today's games, you can definitely give Tulpar T5 V14.1 a chance. Here is the website for detailed information. Stay tuned for more product reviews. You can access the Product Review section here.
T5 V14.1 Performance Tests
You can look at the Monster Tulpar T5 V14.1's other performance and benchmark tests below:
AS SSD Benchmark: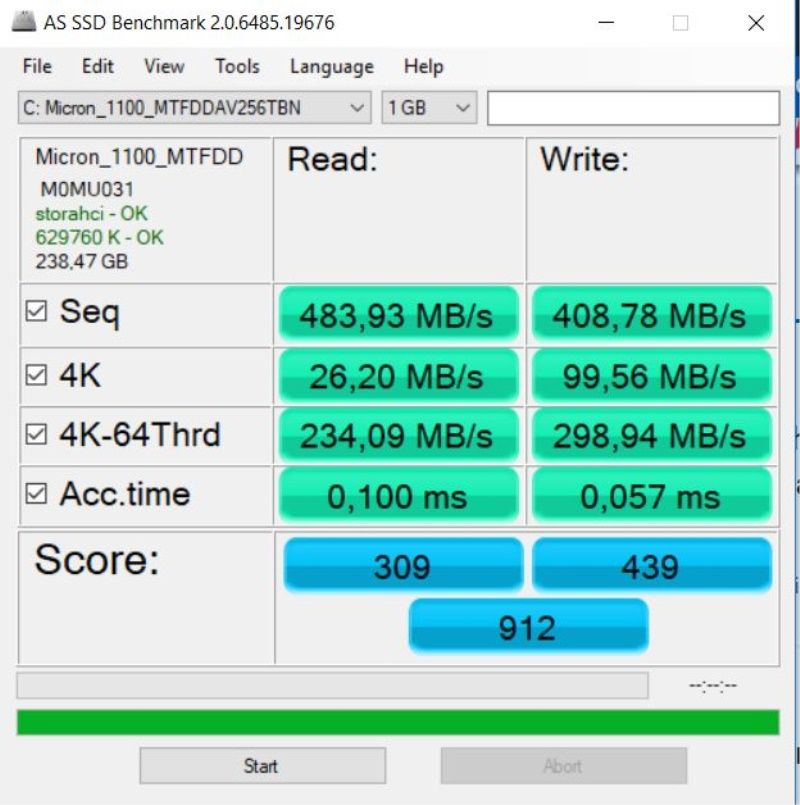 CPU-Z Benchmark: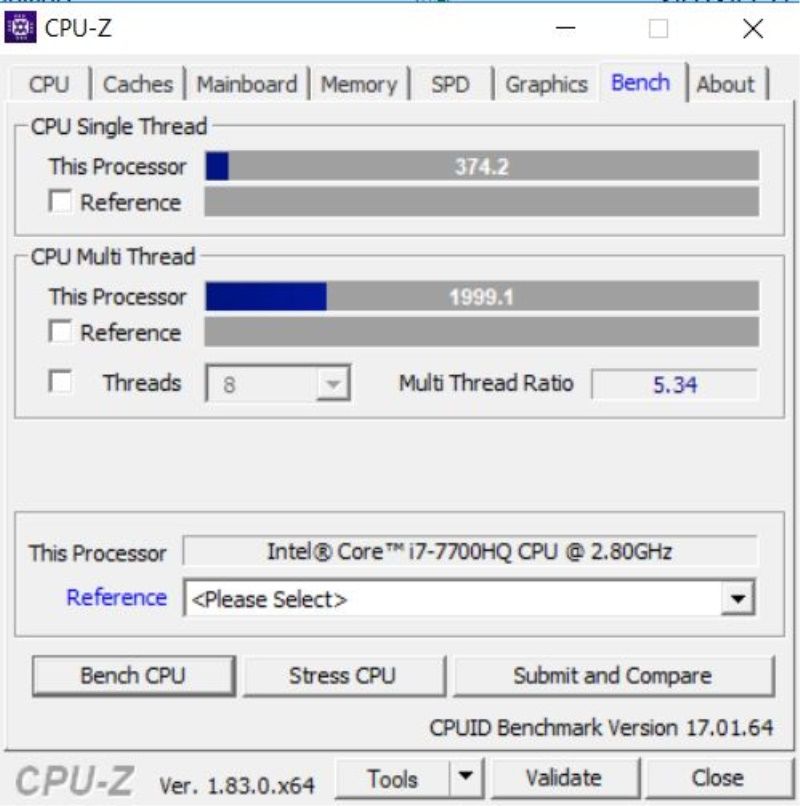 Novabench: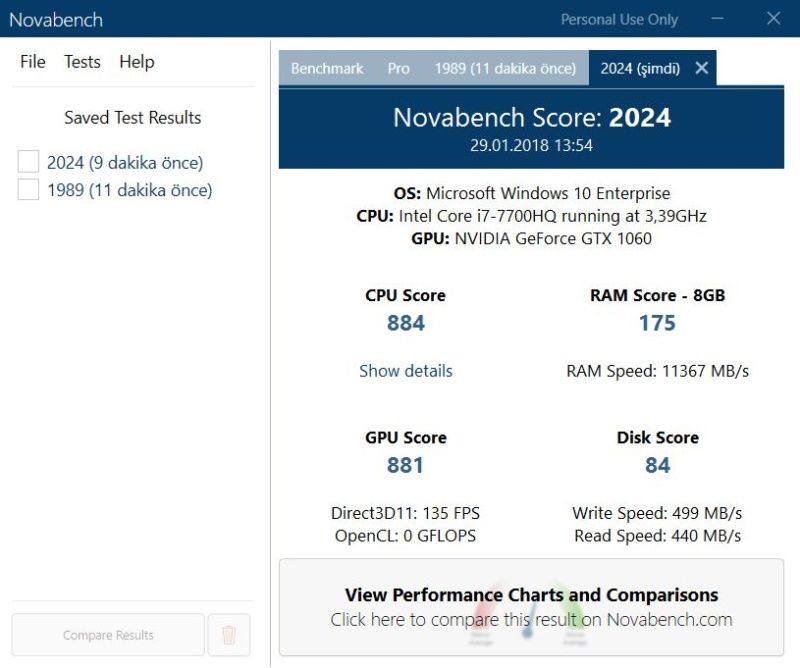 PassMark: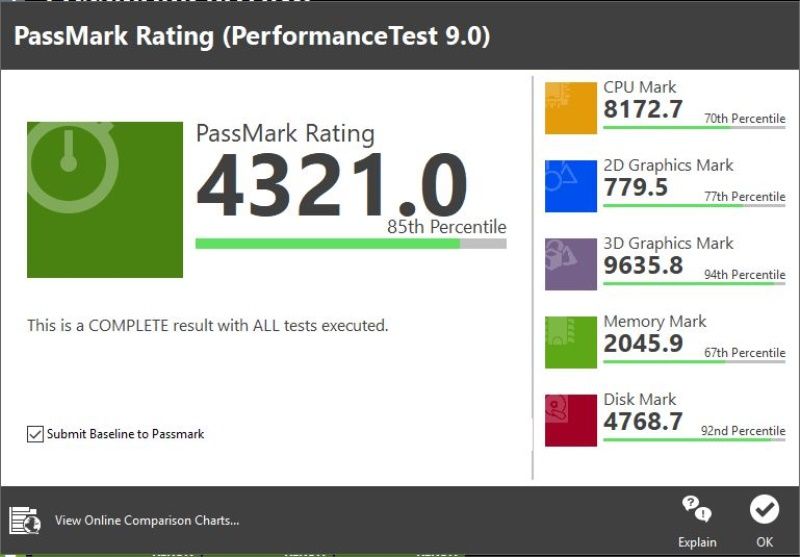 Superposition Benchmark: