Product Review
Razer Huntsman Mini Analog Keyboard review
The Razer Huntsman Mini Analog keyboard review: The keyboard which has a compact structure and nice features in its small size.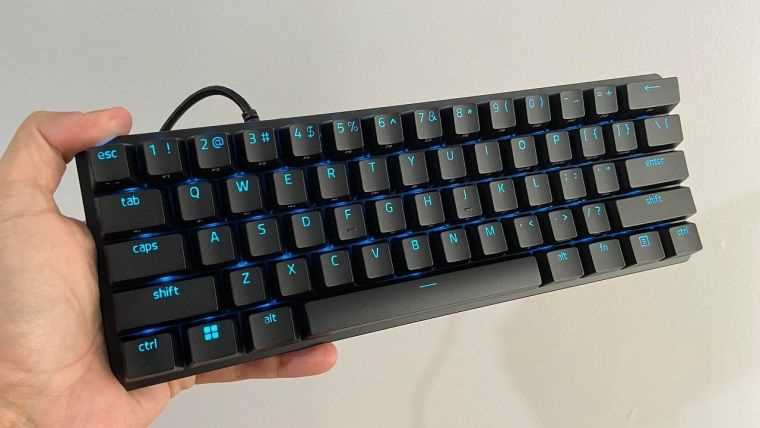 Razer, one of the most well-known companies in player accessories, continues to come up with products that appeal to different lanes. We have a keyboard that differs from Razer's other keyboards in terms of design and has important features despite its compact structure. If you want to buy a new keyboard, you have to read our Razer Huntsman Mini Analog Keyboard review. Despite its small size, it offers great features.
Handy up keyboard: Razer Huntsman Mini Analog Keyboard Review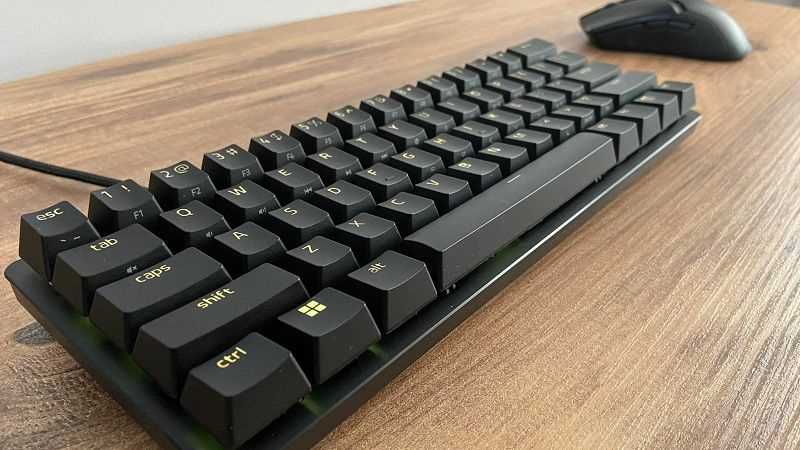 First of all, you need to determine the intended use of this keyboard. In other words, due to its small size, it comes to the forefront with its portable aspect. Of course, it can also be a reason for preference for mini keyboard lovers or gamers with a smaller workspace. The Razer Huntsman Mini Analog is a 60% shrunken gaming keyboard. In terms of design, it is quite similar to the Razer Huntsman Mini model, another product of the company. On the technical side, we can say that the two keyboards are separated from each other. This keyboard uses Razer's Analog Optical Switch technology. So what is this technology?
Razer Analog Optical Switch Keyboard Technology
Analog Optical Switch technology has adapted a technology we encounter in console controllers to the keyboard with different usage areas. On the keys, we encounter an analog structure similar to the trigger button of the controllers. In other words, a structure is offered where you can get different reactions when the button is at the bottom and top. A more precise control structure is provided compared to our keypress, and you can assign two different functions to a single key.
Razer has managed to fit this system, which is also used in the Huntsman V2 Analog model, into a more compact keyboard. Based on this principle, it went to work and allowed us to adjust every keystroke to the finest precision on this keyboard equipped with optical switches.
Programmable Macro Keys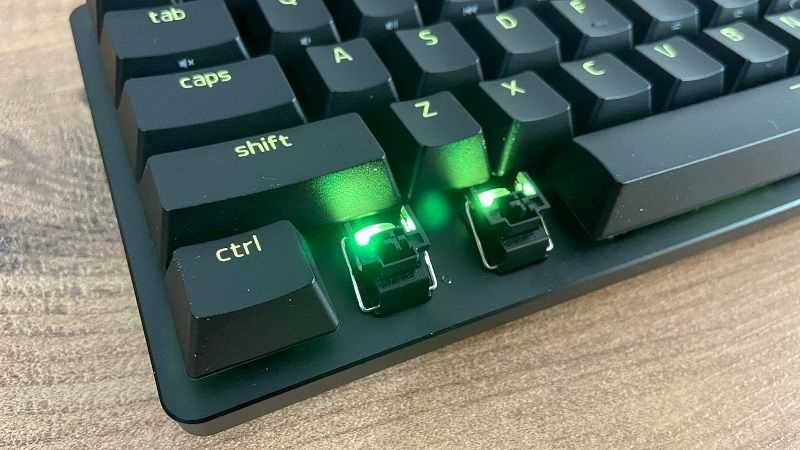 During the Razer Huntsman Mini Analog Keyboard review, we determined that the keyboard to has a fairly low latency. This ensures that the keyboard performs well, especially in competitive games. As you can program all keys as macros, you encounter a much more functional structure when you adjust the analog use in games. In other words, you can make the character walk when you press the key lightly, and run when you press it fully. This ensures that the analog structure we see in the controllers is transferred to the keyboard. Just as when you play games with a gamepad, you make the character move more slowly when you push lightly. Of course, the game needs to support this function.
RGB Lighting That Powers the Design
Huntsman Mini Analog Keyboard is fully RBG illuminated, with as much space as possible to make the design compact. All keys have a separate lighting and you can change settings for the lights of the keyboard from the Razer Synapse application. You can choose one of the different color profiles or choose to work in harmony with your other hardware. Numepad keys on large keyboards are assigned to other keys on this keyboard.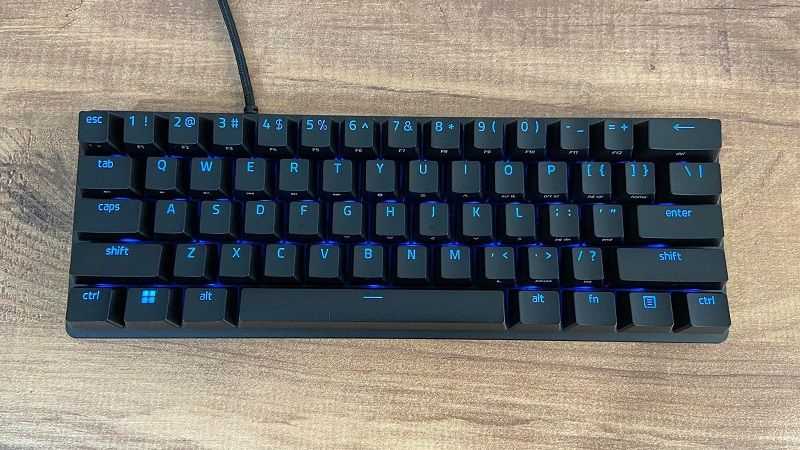 Just below these keys, the Numepad keys are clearly visible. The double-shot PBT keycaps are really enjoyable to use. You can feel the material quality, both while playing games and typing.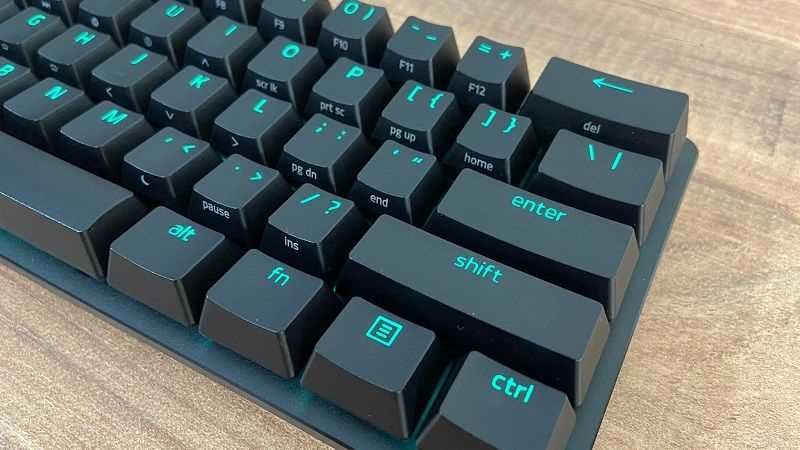 Despite being a compact keyboard, the key spacing is nicely designed and not too cramped. Analog Optical switches offer the feel of resistance when typing. By the way, the 1.9-meter cable that comes out of the box has a Type C port and you can insert it into its slot from the back of the keyboard. The biggest shortcoming of the Razer Huntsman Mini Analog model, which also has a Game Mode that you can set through the application, is that it is a bit noisy. In addition, it is debatable that it does not have a wrist support. Of course, this keyboard is designed to be portable, but considering the height of the keyboard and our usage habits, I felt the lack of wrist rest.
Conclusion: Razer Huntsman Mini Analog Keyboard Review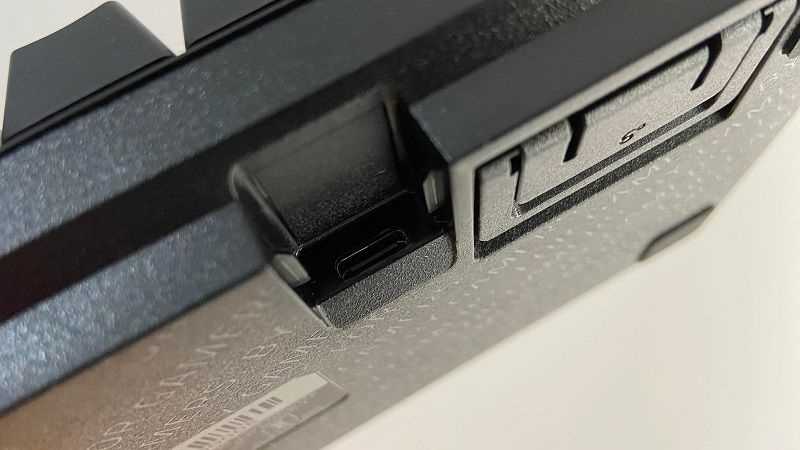 As a result, the Razer Huntsman Mini Analog has succeeded in being a keyboard that combines the advantage of the Huntsman Mini with the features of the Huntsman Analog. It offers a good solution for game enthusiasts who have a shortage of space in both gaming and daily usega or are often on the go. If you are looking for such a compact keyboard, it is one of the models you should take a look at.