Game News
It's One Special Day for the world of digital gaming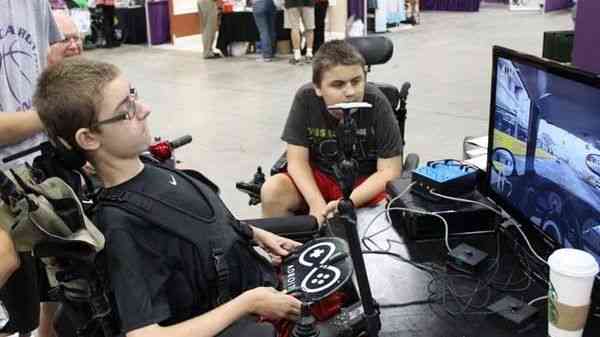 Some of the biggest names in the world of gaming will be coming together in partnership with their communities today to help the gamers' charity SpecialEffect transform the lives of disabled gamers all over the world.
Big companies helping disabled gamers across the world
Now in its third year, One Special Day is a flagship fundraising day for SpecialEffect and is supported by a stellar line up of over 50 partners across the games industry including SEGA, Supercell, Codemasters, Electronic Arts, Seriously, Miniclip, Rovio, Splash Damage, Nordeus, Outfit 7, Logitech, CCP and many others.
PC and mobile partners are donating a day of their UK revenue (and in some cases making corporate donations) to help the charity get more of the world's most severely disabled people enjoying the fun and inclusion of digital gaming. A Humble Bundle Store promotion was also launched last night to go alongside the One Special Day Humble Bundle, and fundraising events are taking place across the UK.
Nikki, the mother of Chase, a young gamer with a severe form of cerebral palsy that SpecialEffect has helped, is urging other gamers to play games, buy games and donate to One Special Day:
"Gaming is a huge part of our lives and I can't even begin to tell you how awesome it is that Chase can game thanks to SpecialEffect."
For more information on who is taking part in One Special Day 2018 and to find out how you can support the biggest games industry fundraiser of the year, go to www.onespecialday.org.uk (http://www.onespecialday.org.uk/)